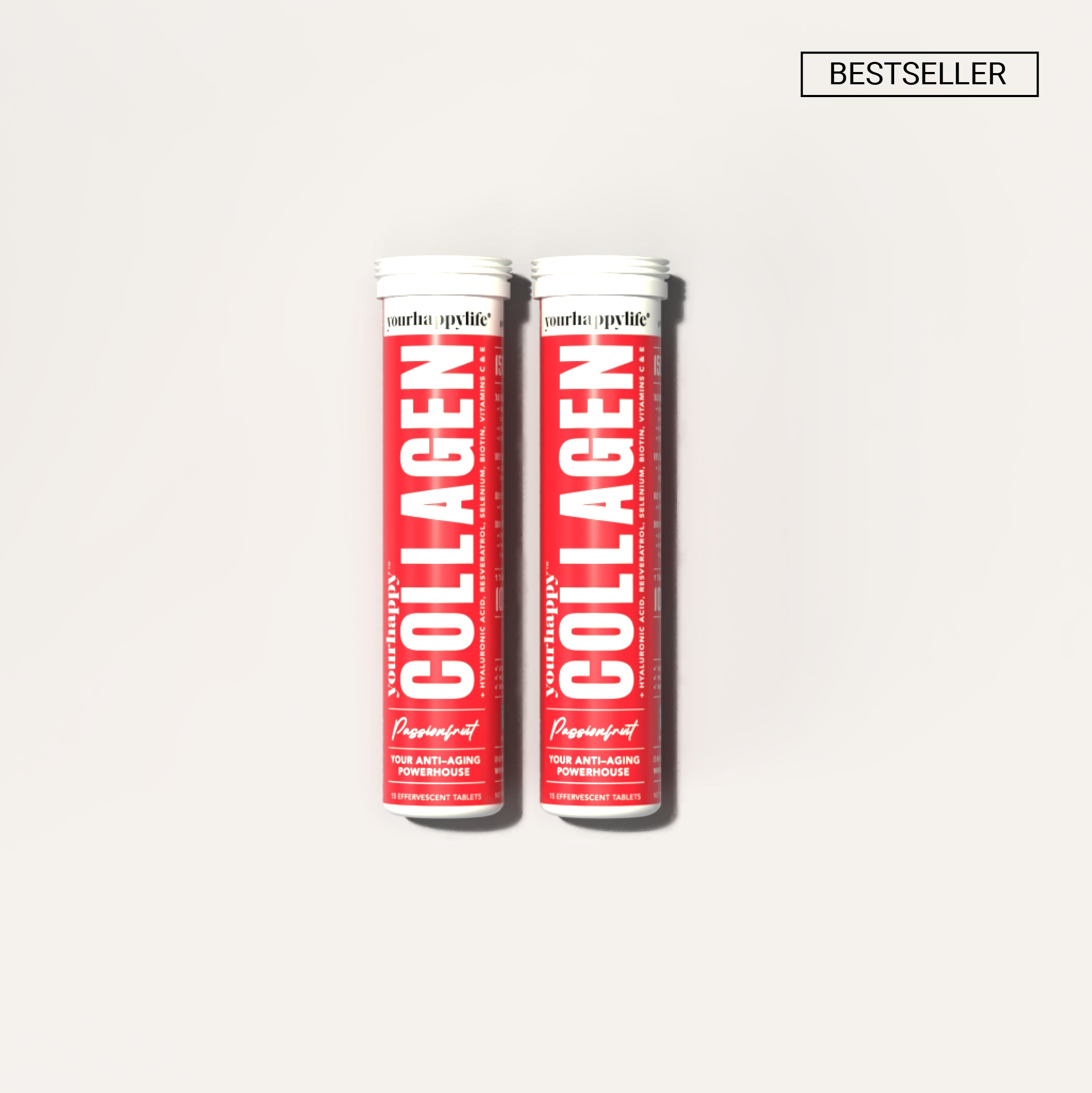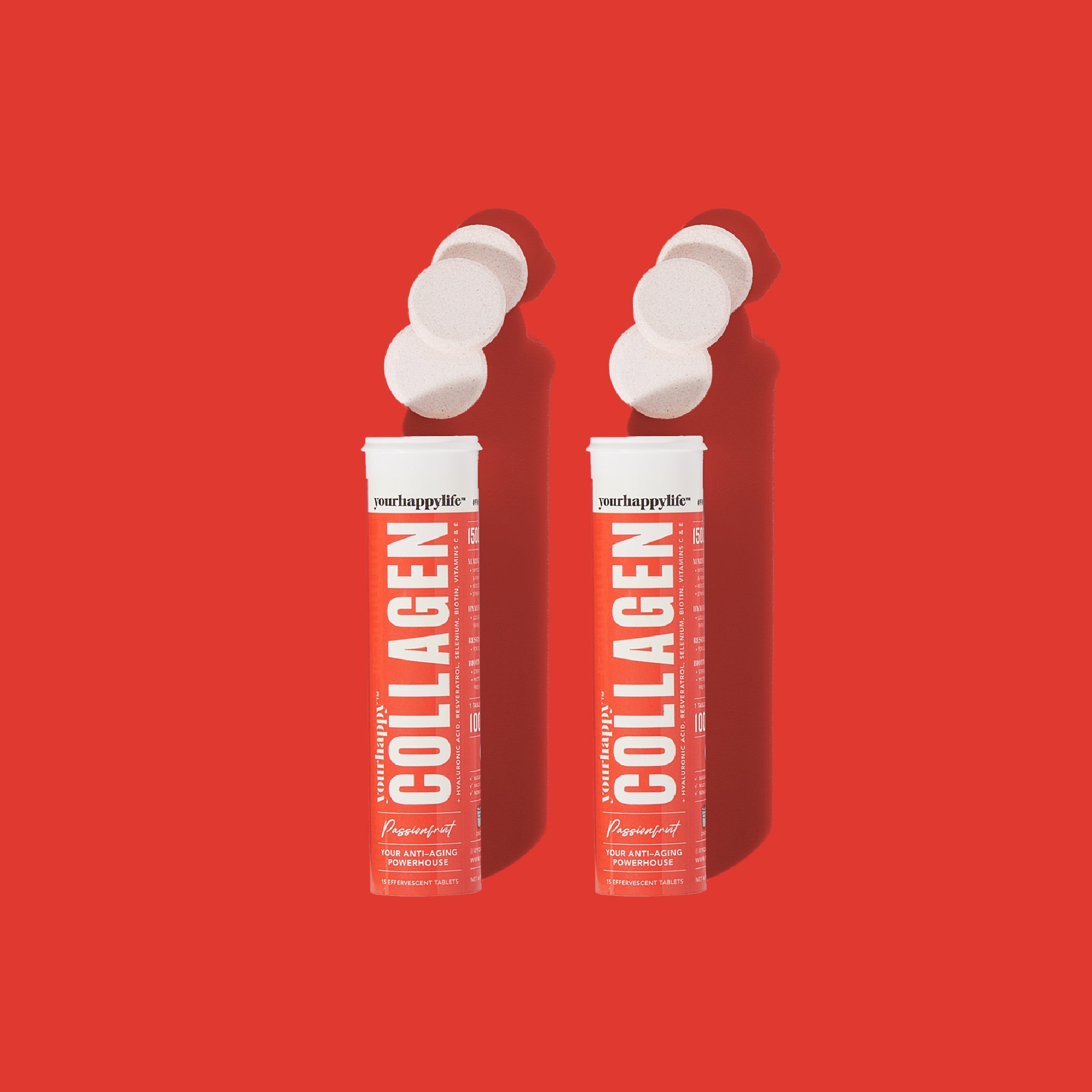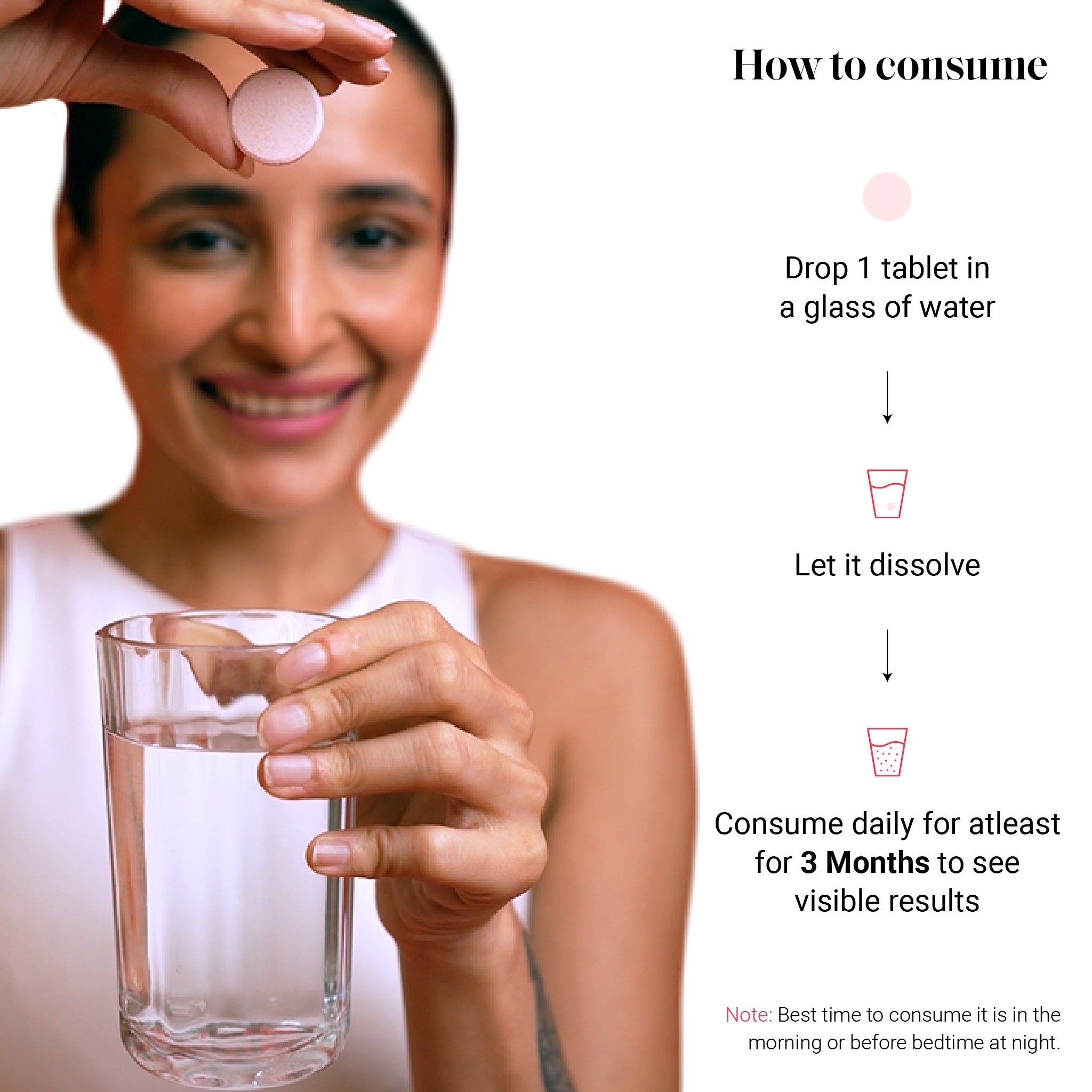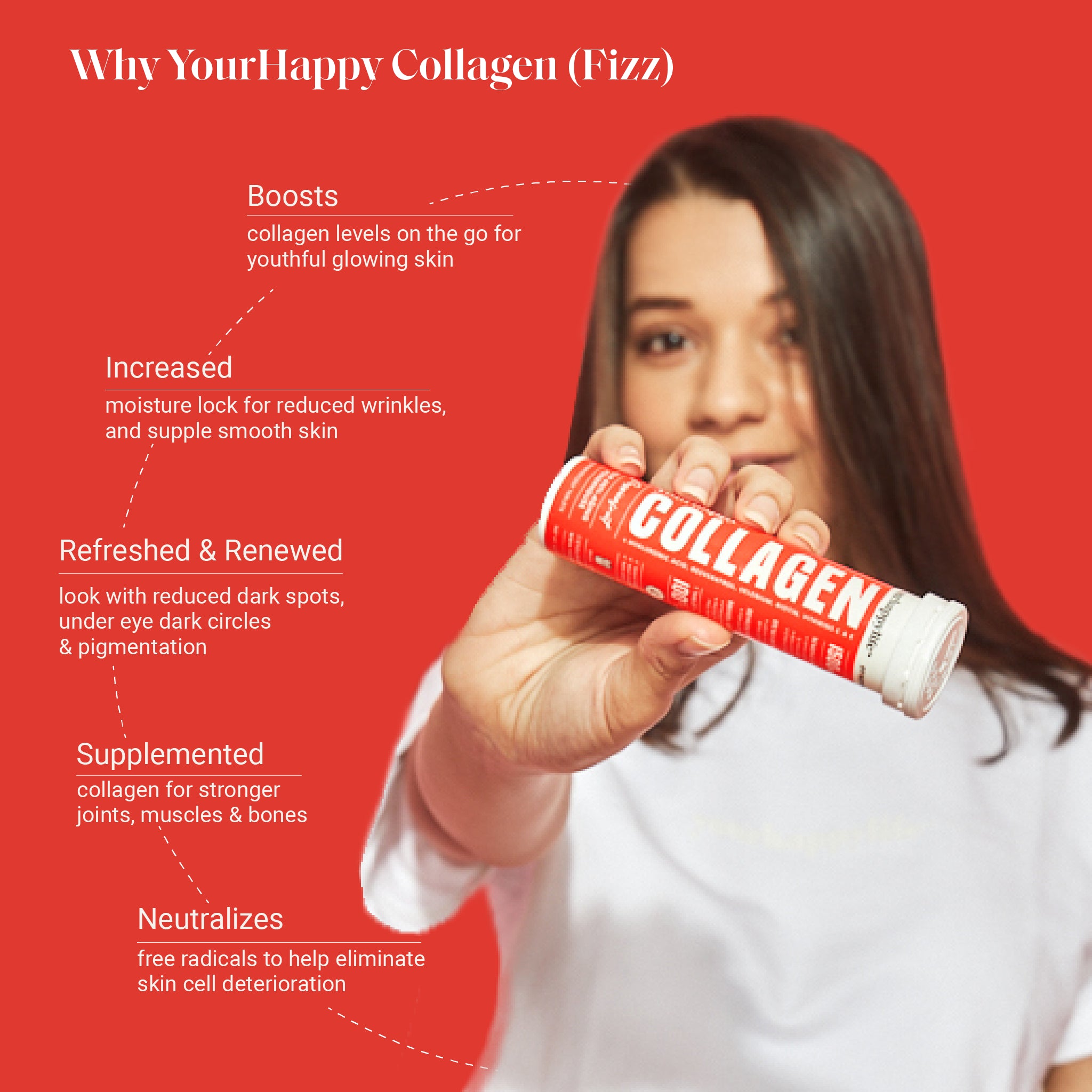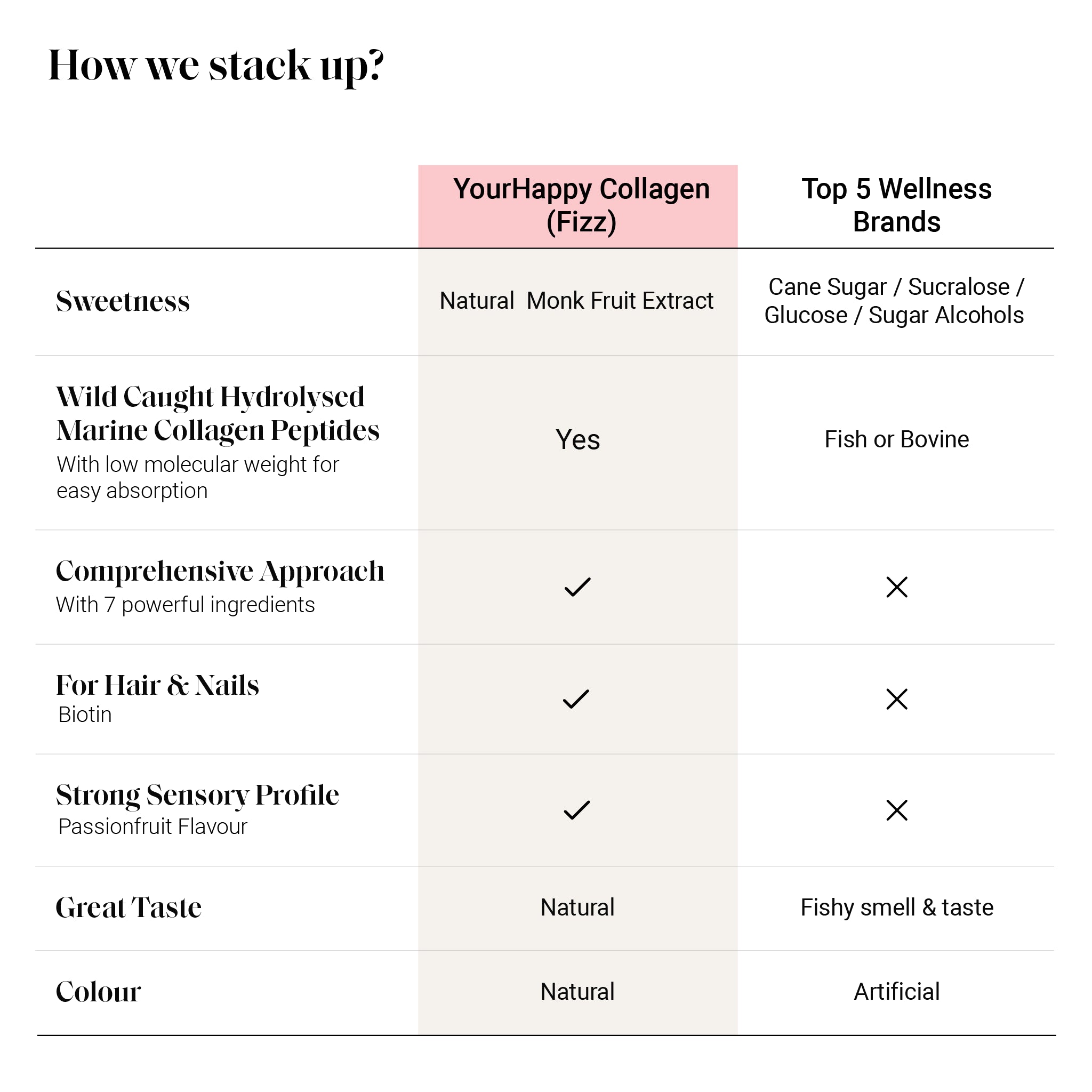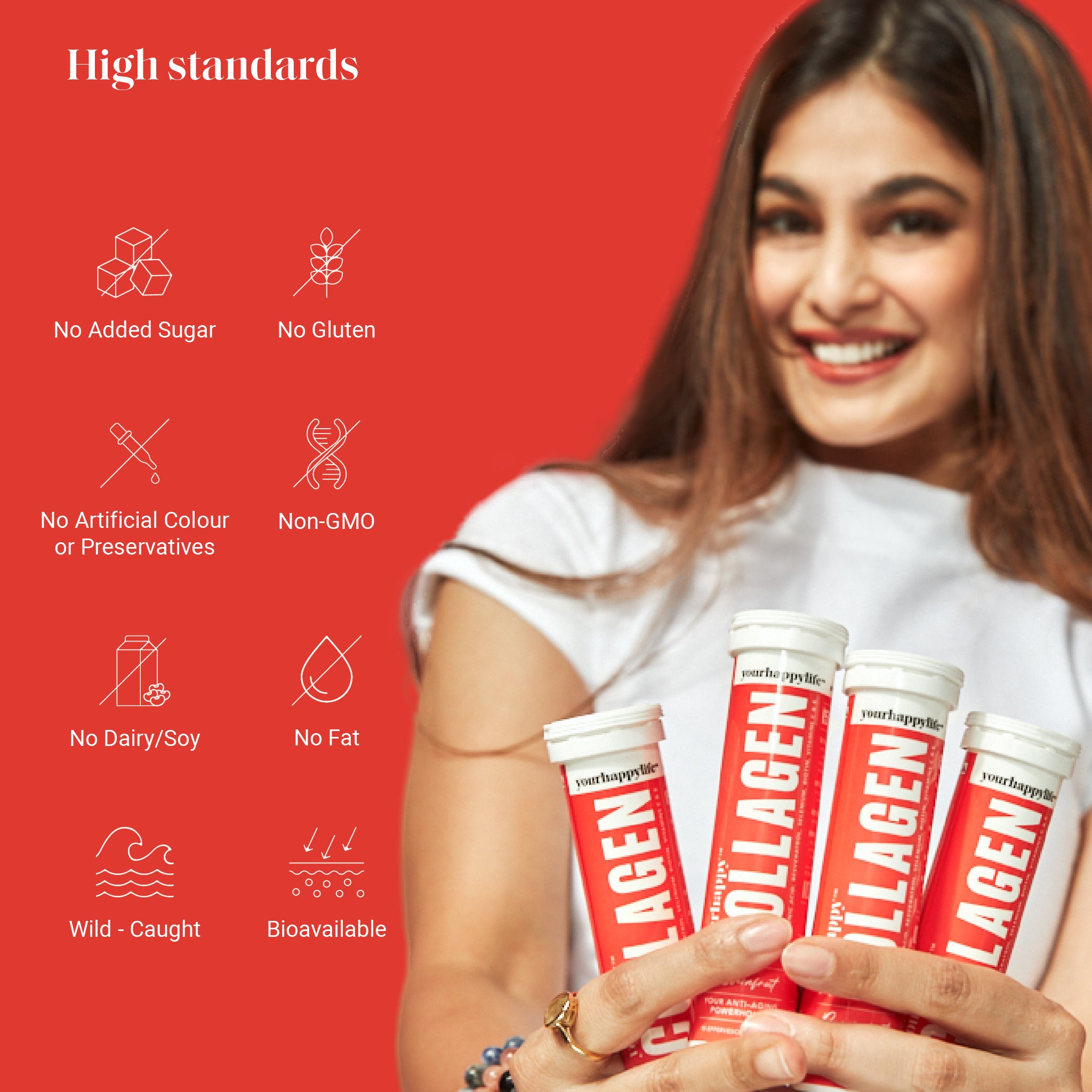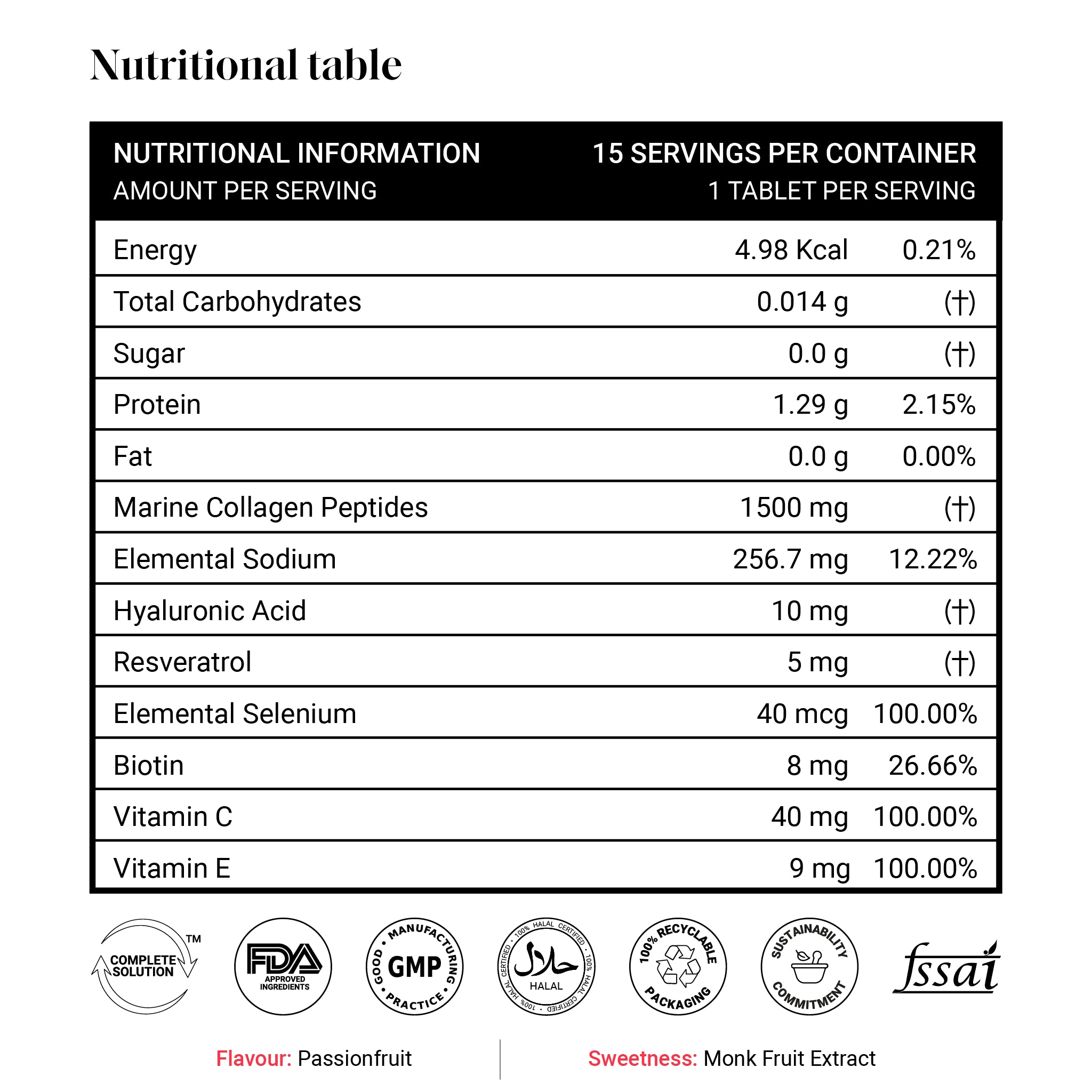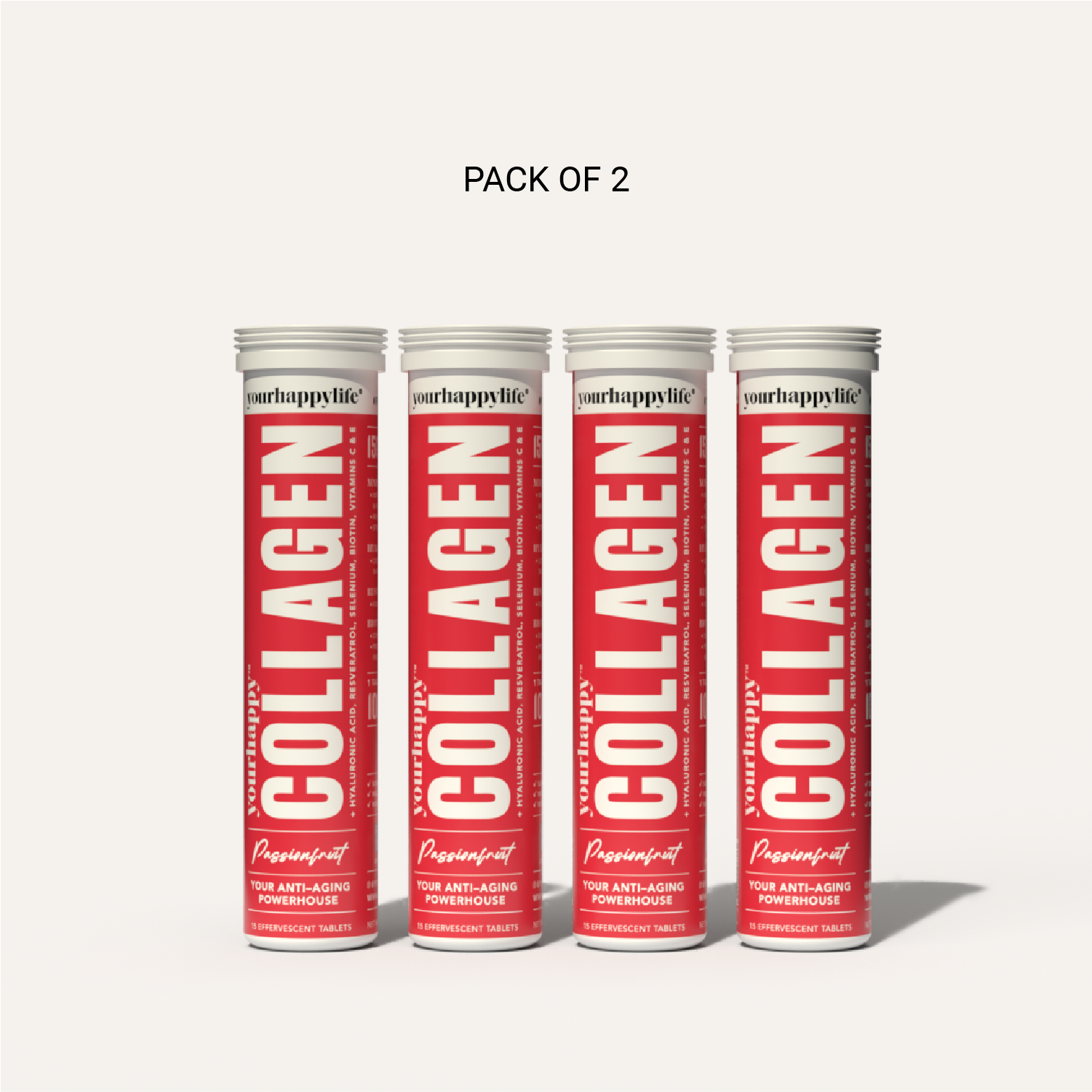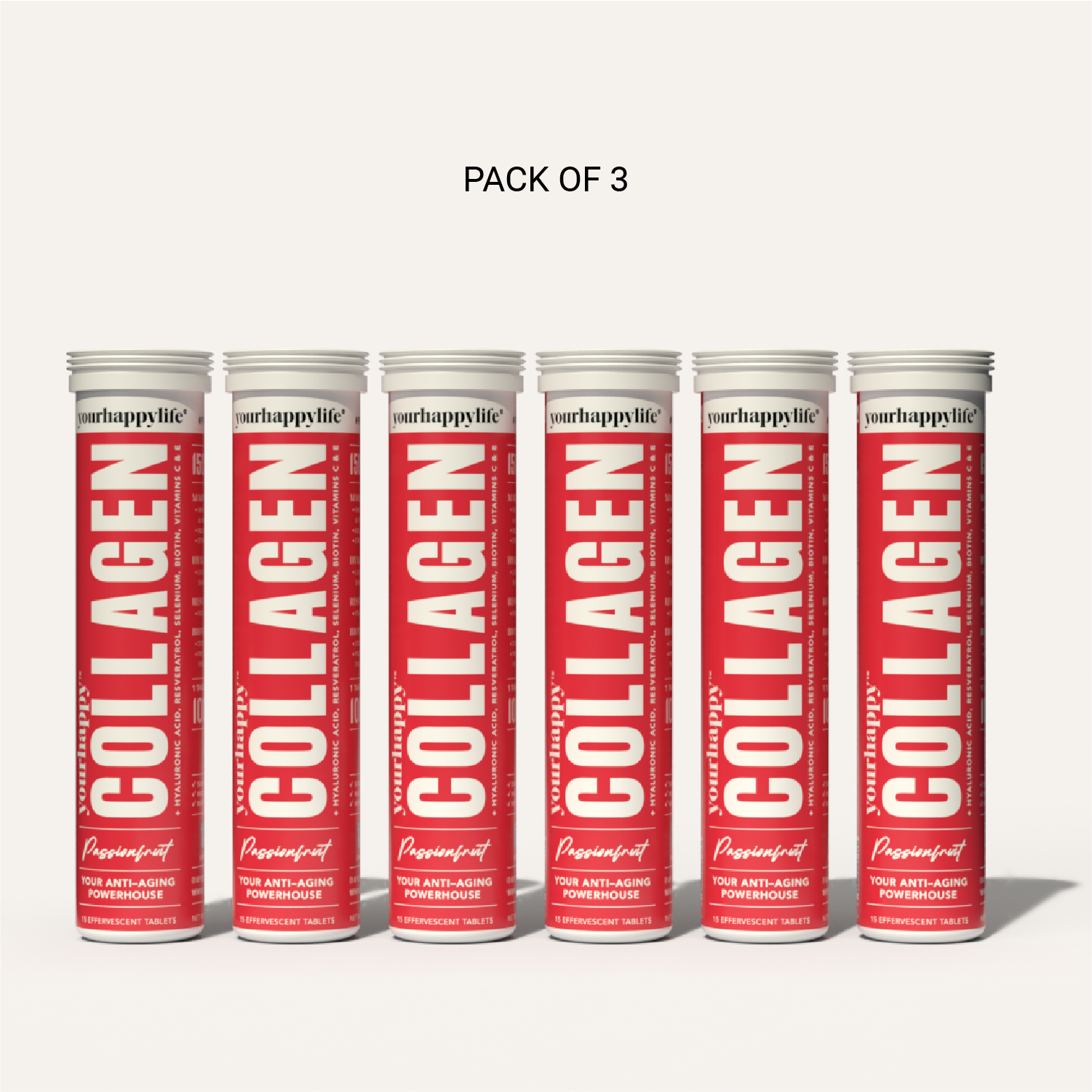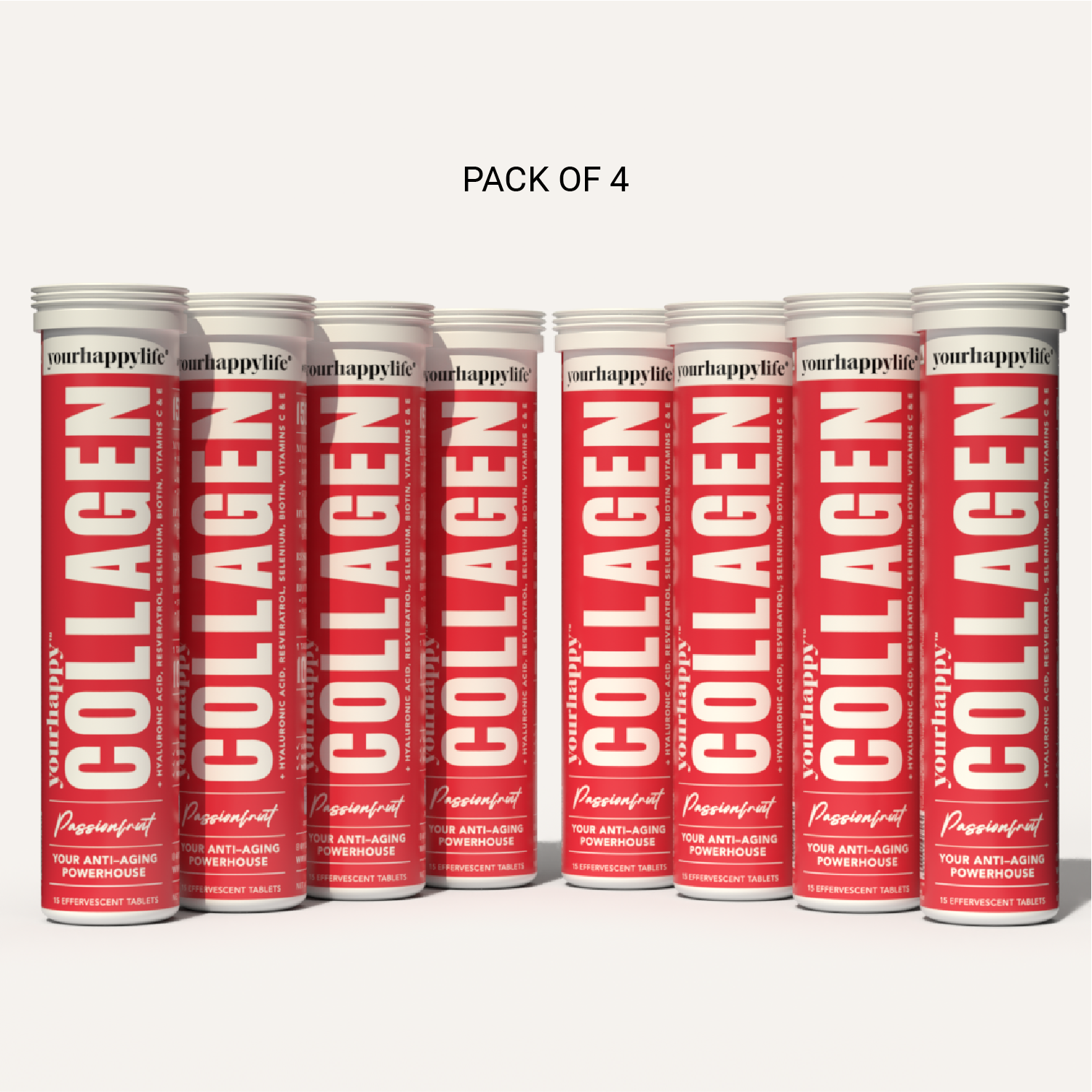 YourHappy Collagen (Fizz)
Specifically designed as the collagen boosting solution for a younger audience (20 - 25 yrs), with a dermatologist-recommended formulation of 1500 MG per serving of Bio-Active Wild Caught Marine Collagen to replenish collagen levels, protect from environmental damages and locking in moisture for that luminous youthful glow.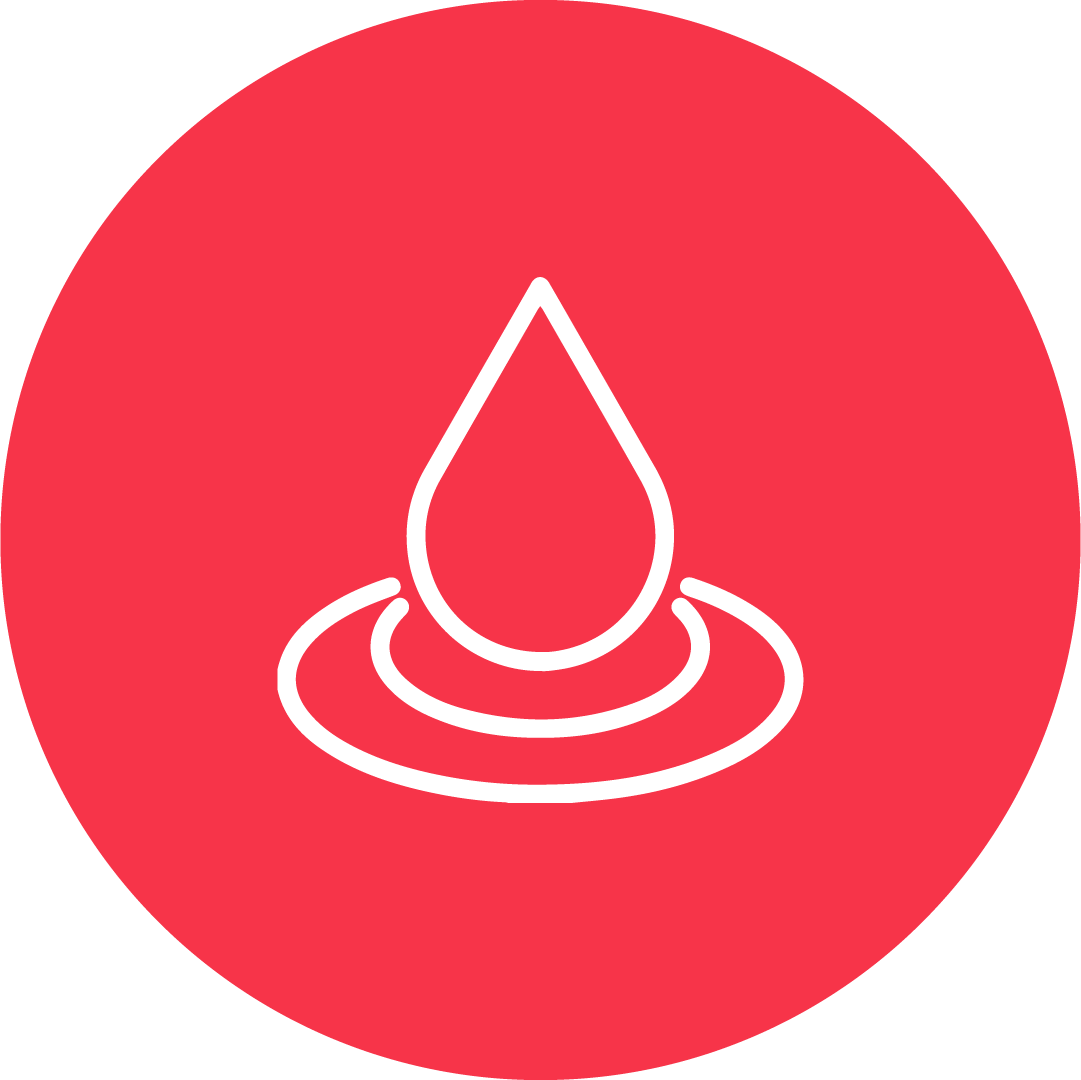 DEEP CELLULAR HYDRATION
ACNE & PIGMENTATION
SKIN TONE & TEXTURE

ELASTICITY & FIRMNESS
FINE LINES & WRINKLES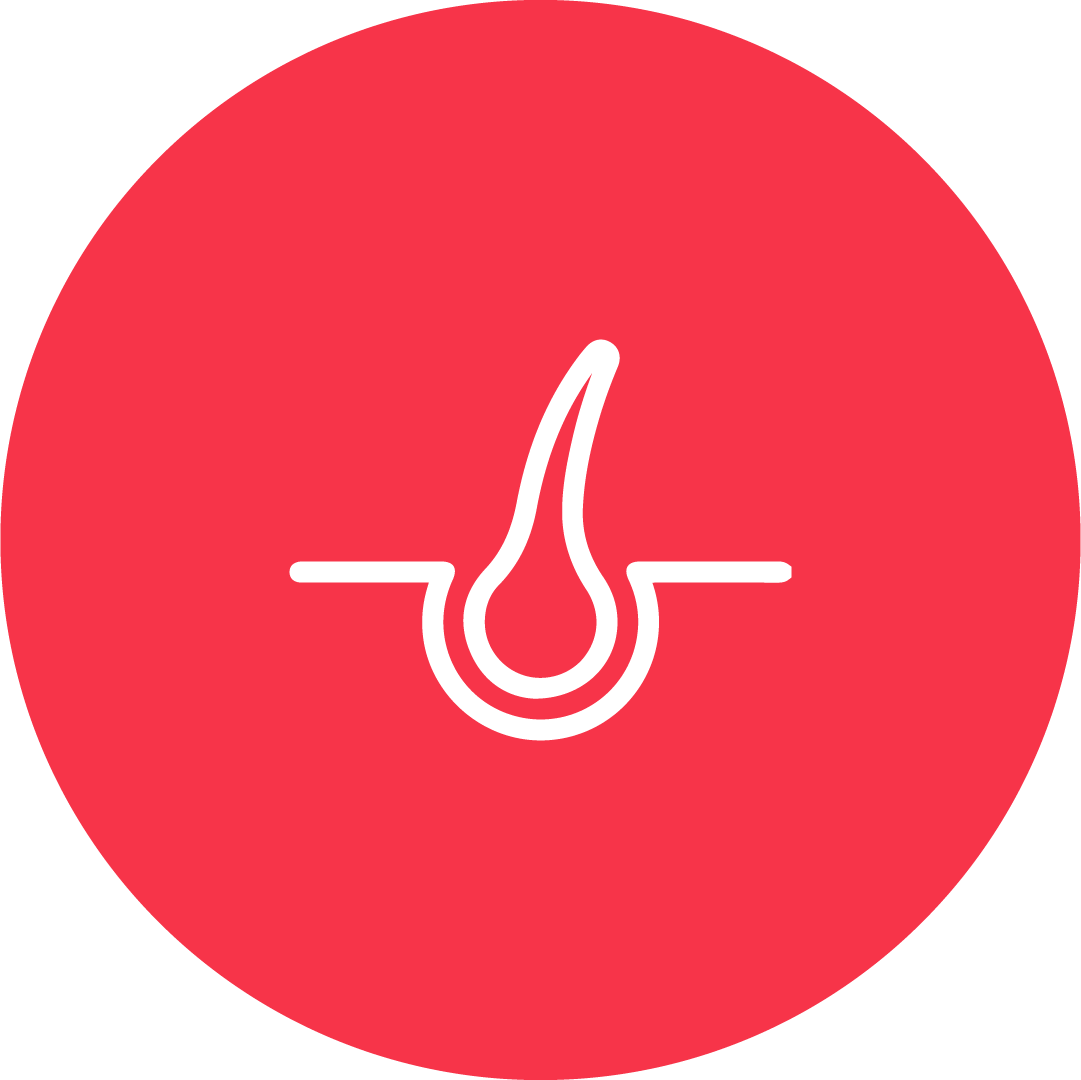 HEALTHY HAIR & NAILS

Passion Fruit Flavour
Sale price

Rs. 1,822.00
Regular price

Rs. 4,194.00
(/)
Save Rs. 2,372.00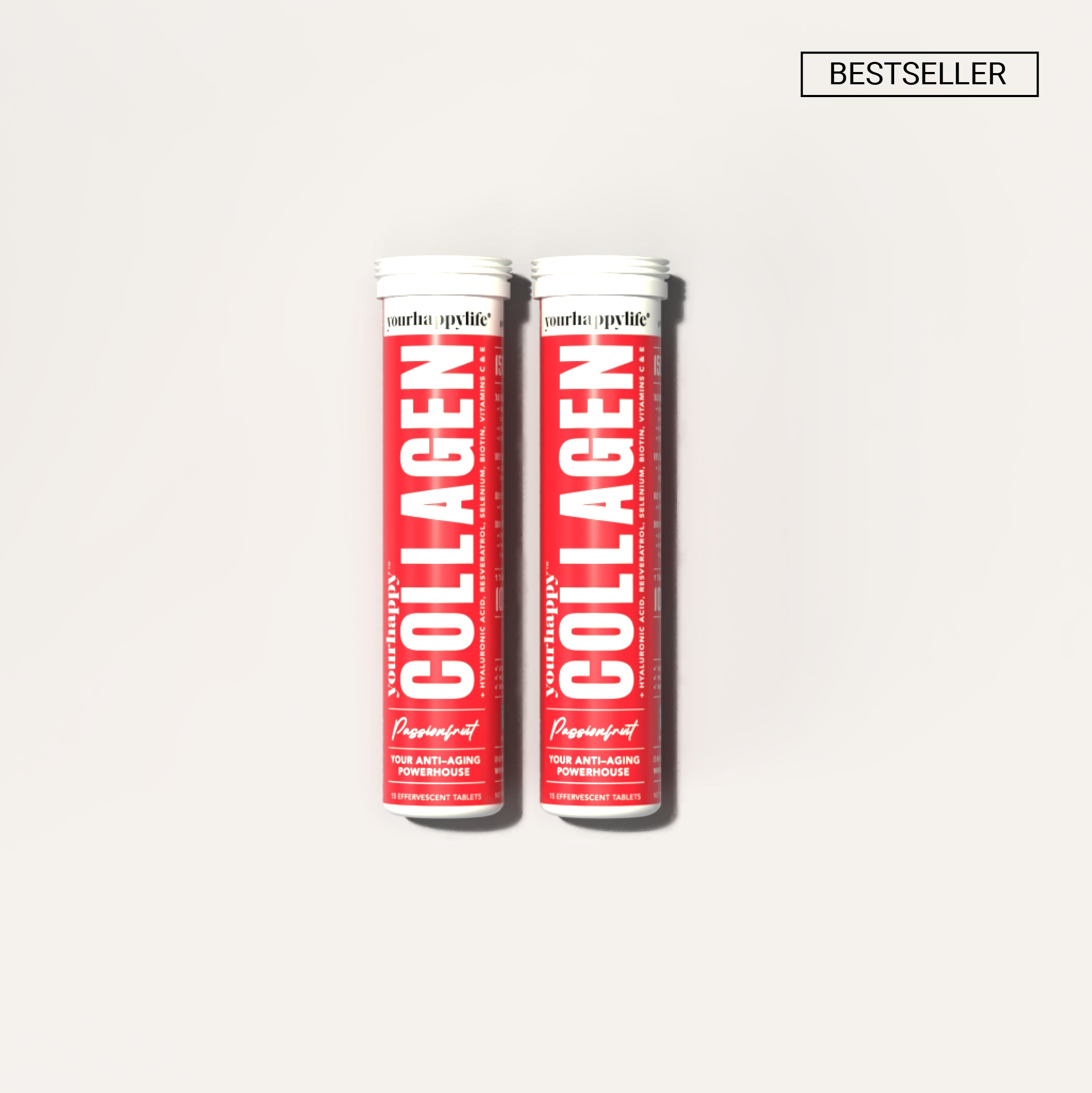 YourHappy Collagen (Fizz)
Sale price

Rs. 1,822.00
Regular price

Rs. 4,194.00
Choose options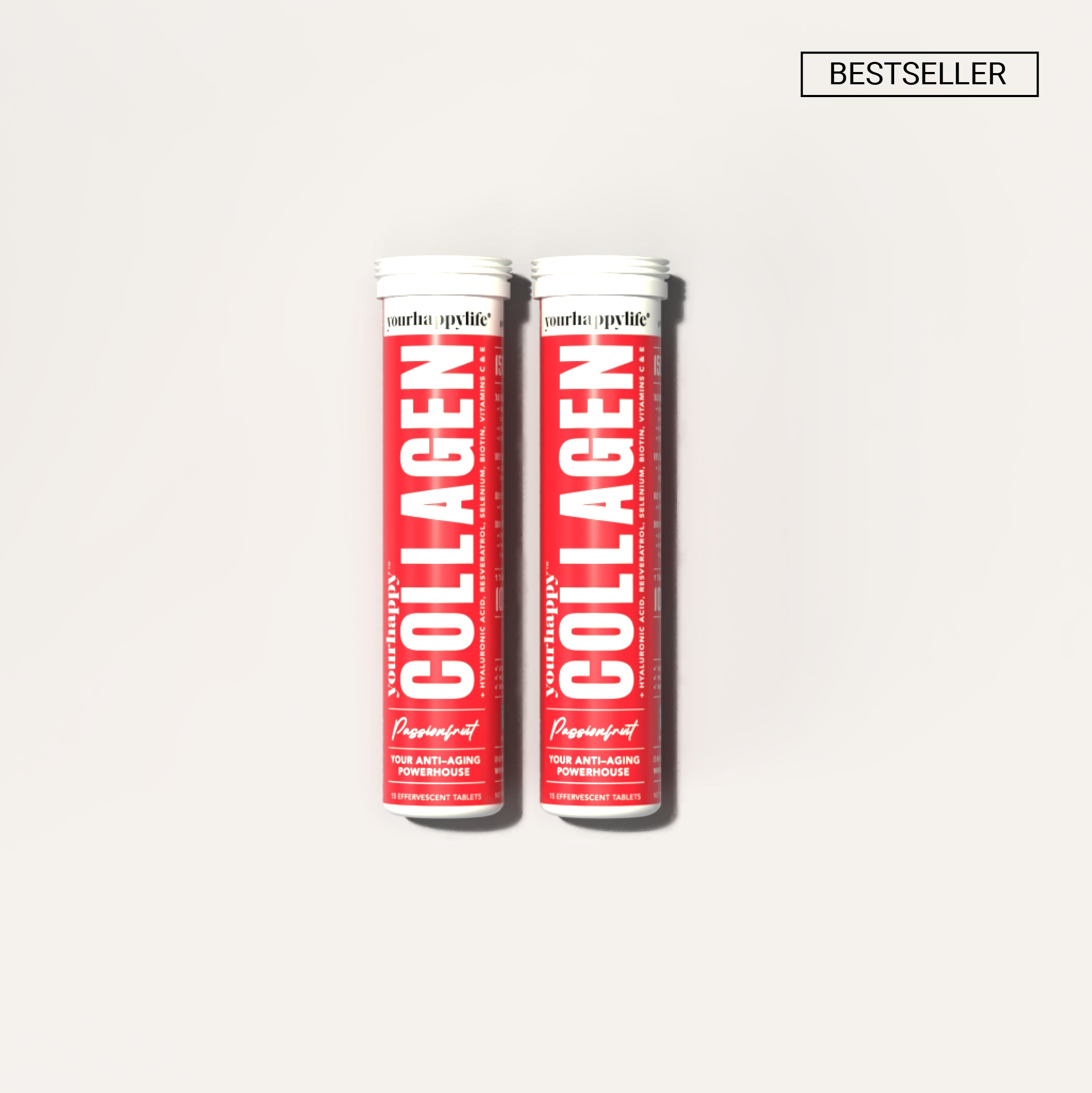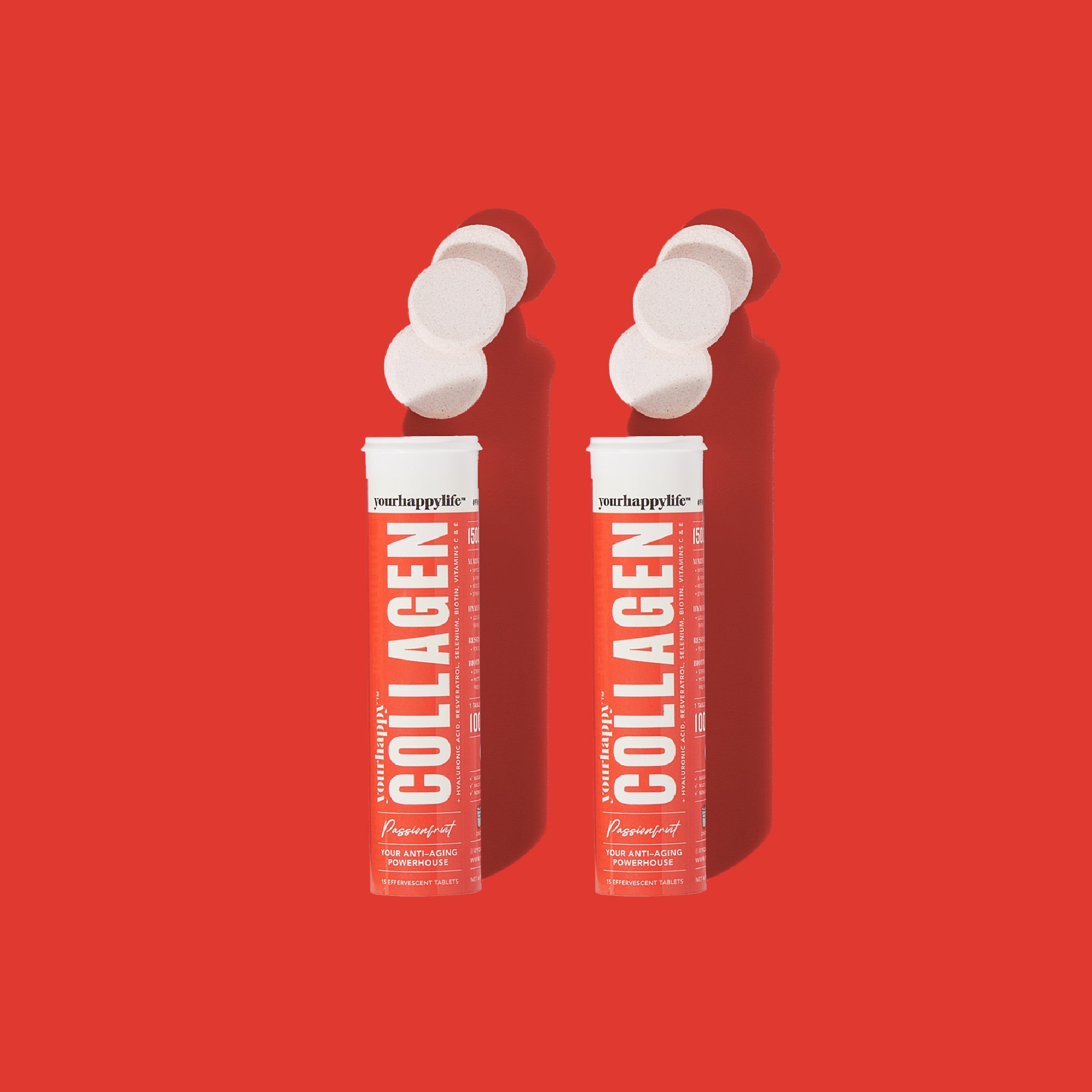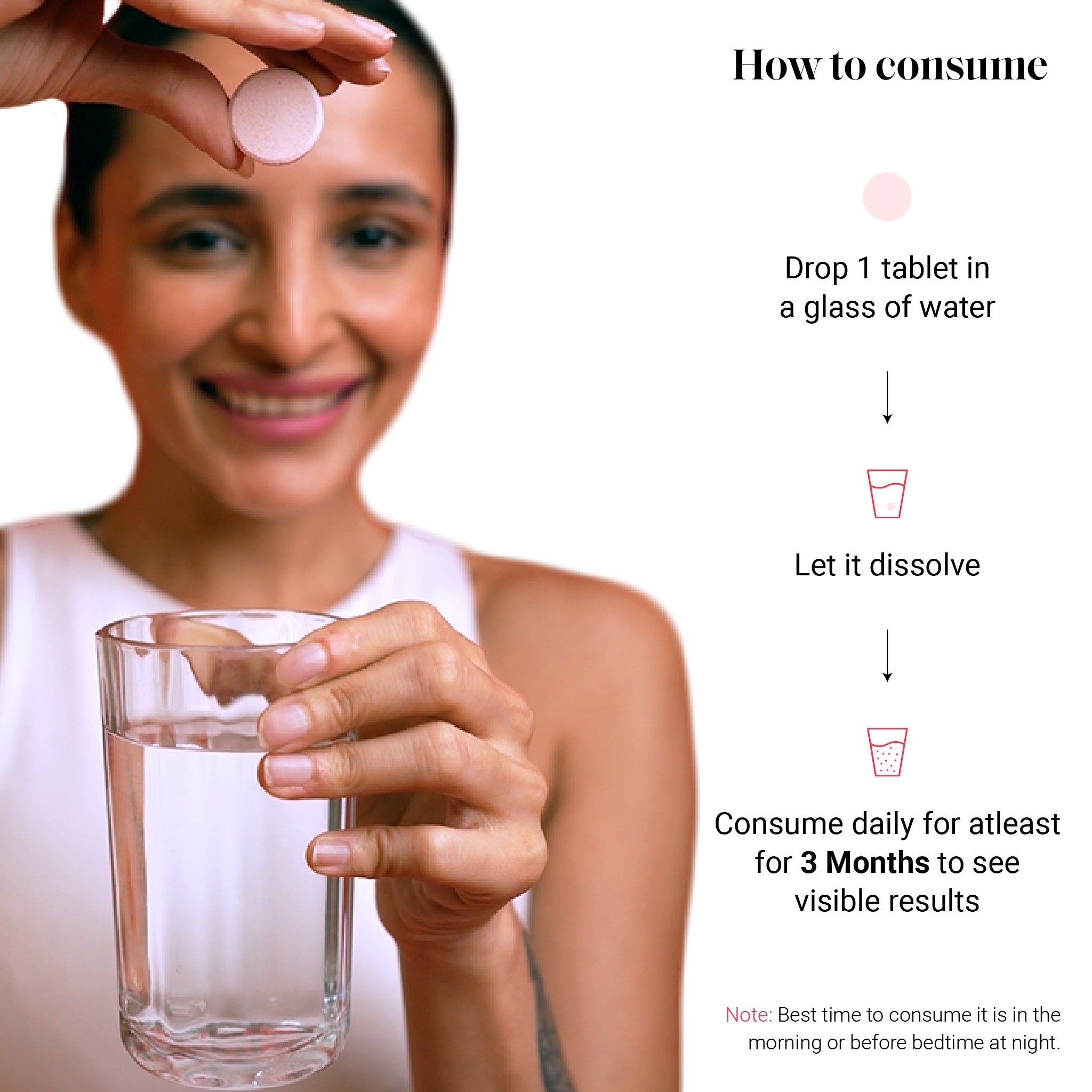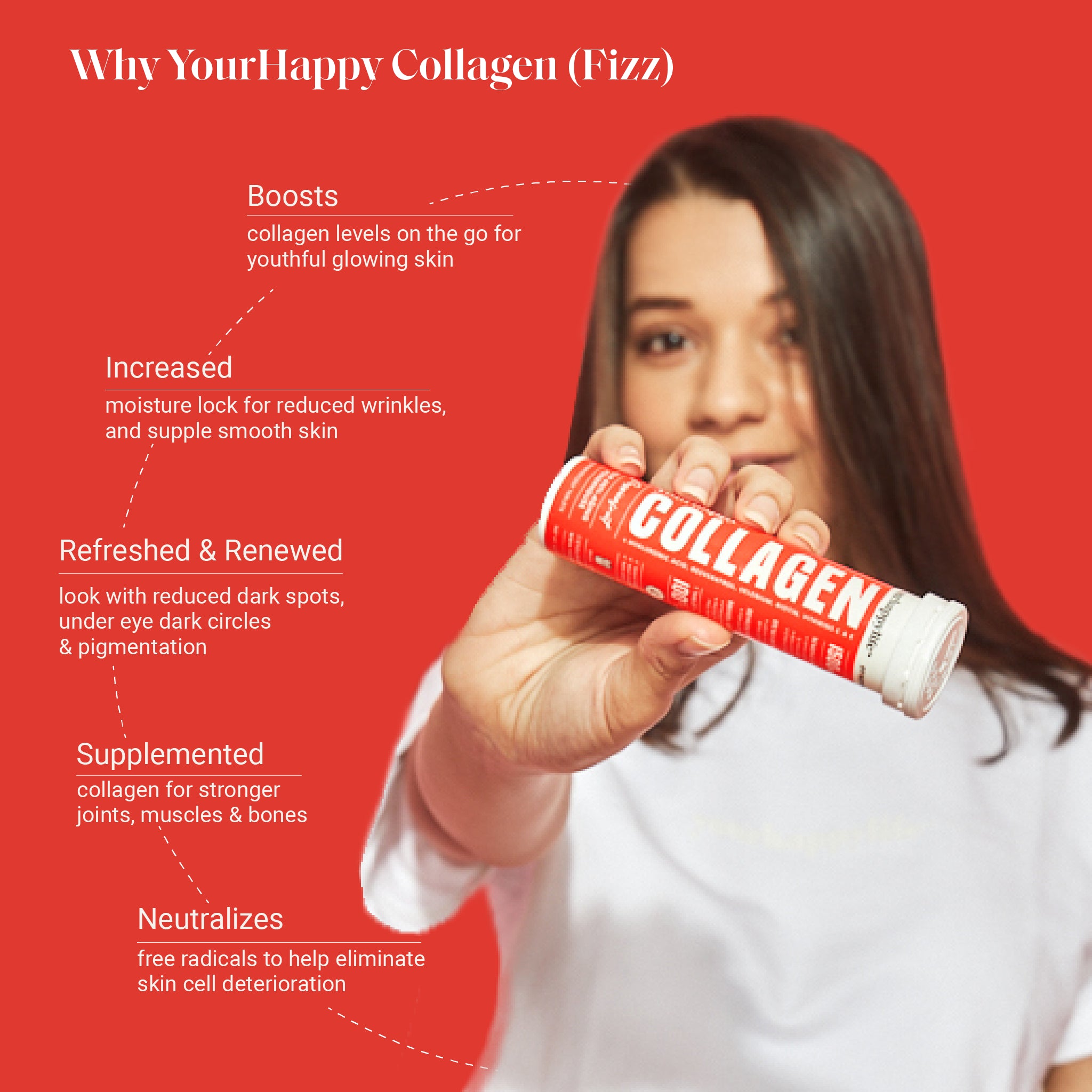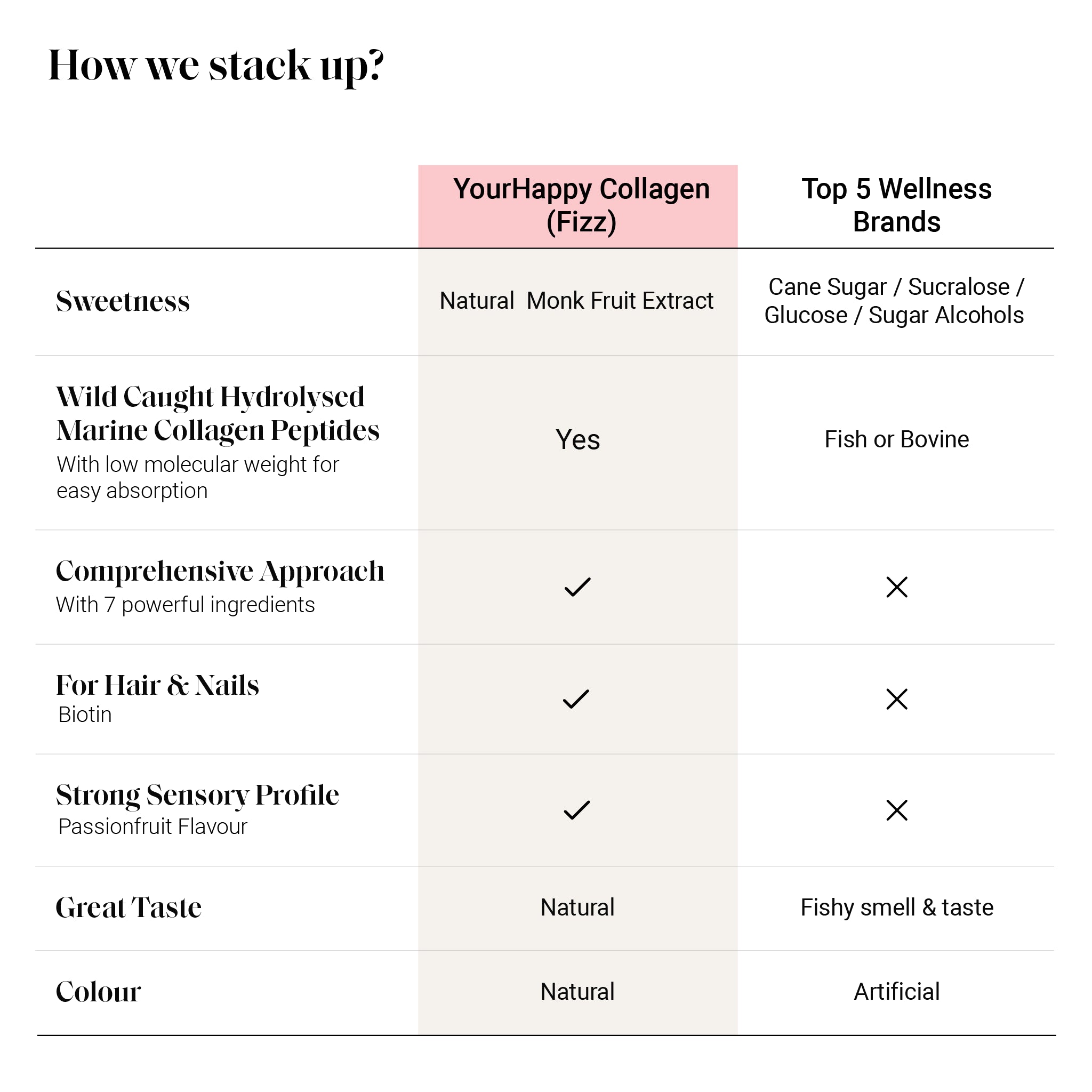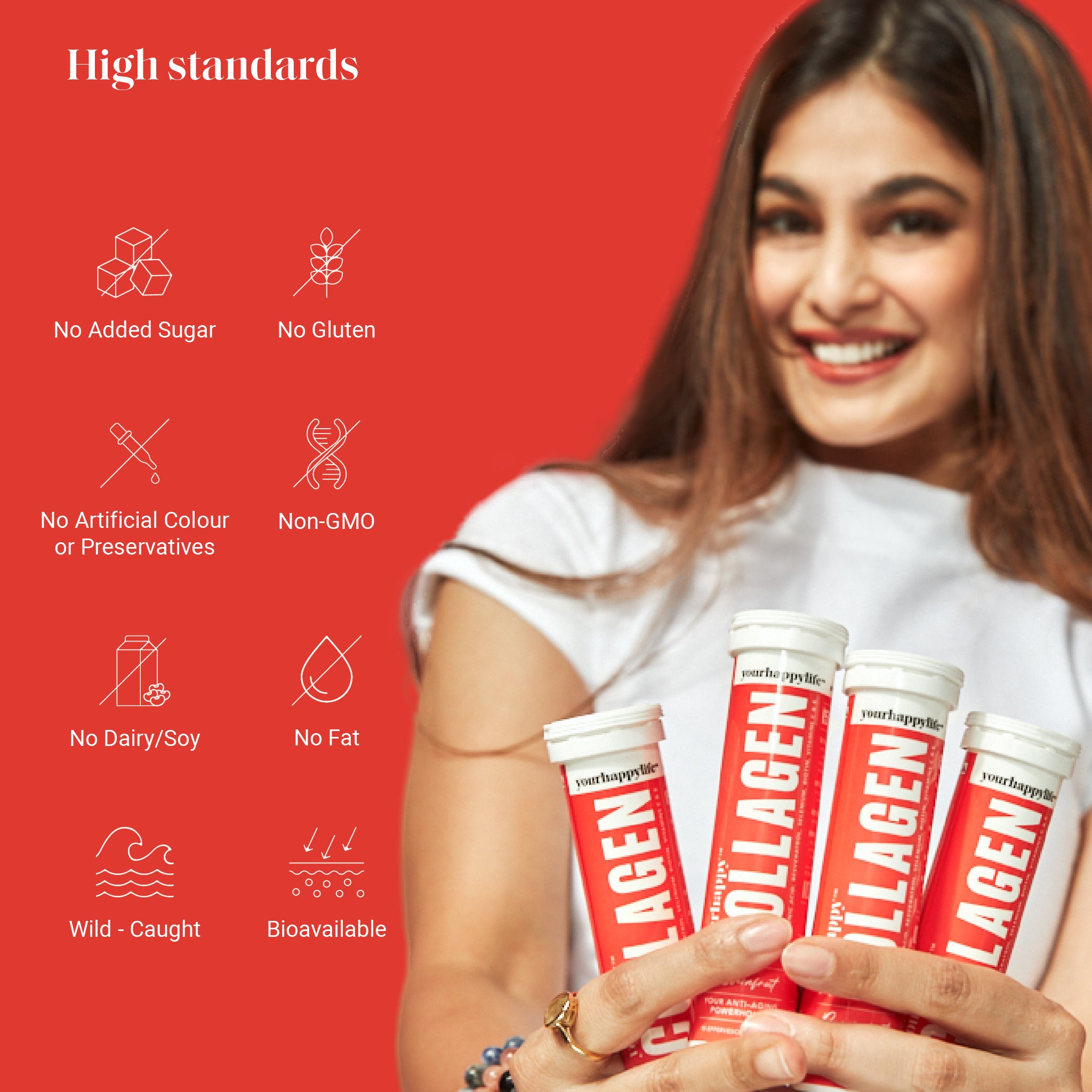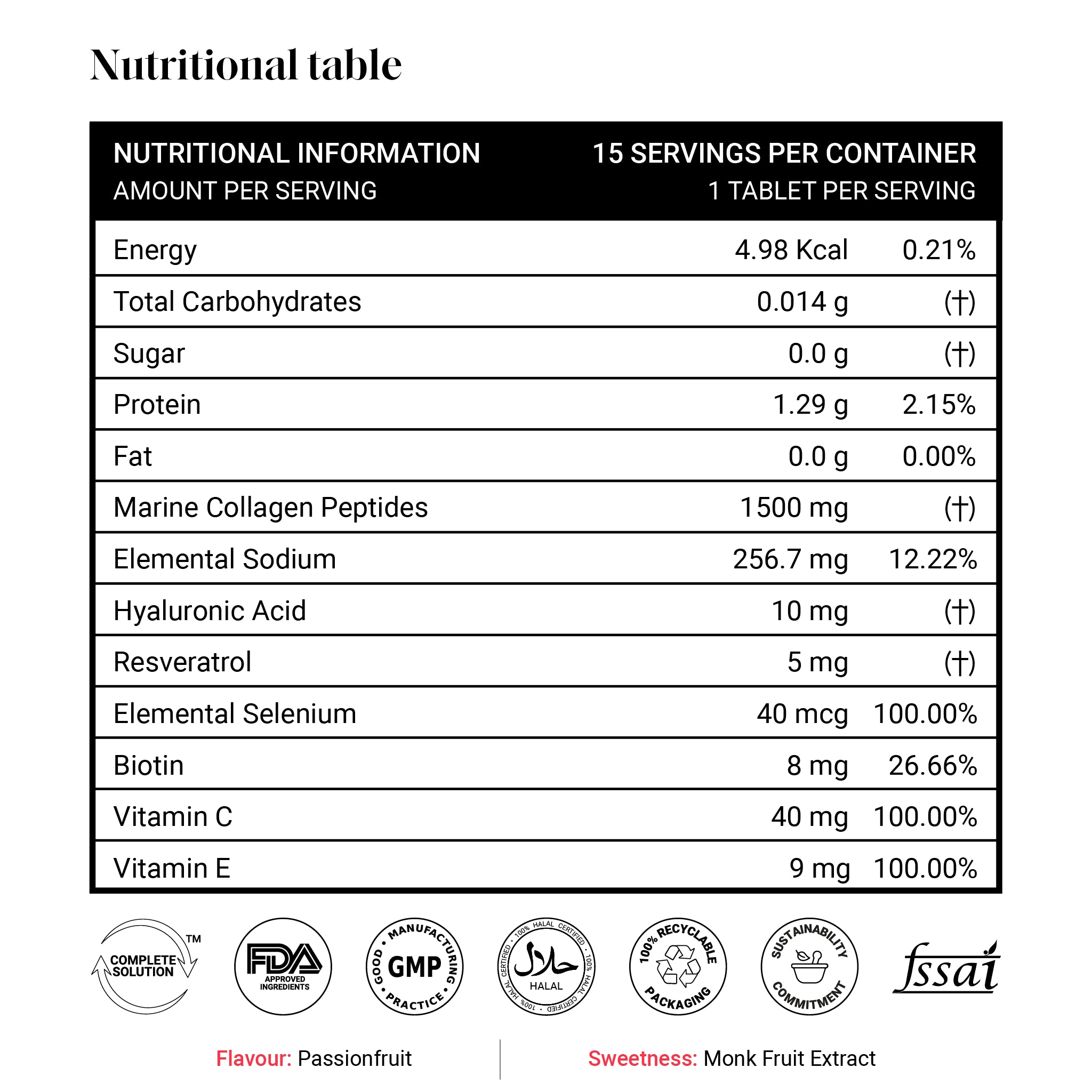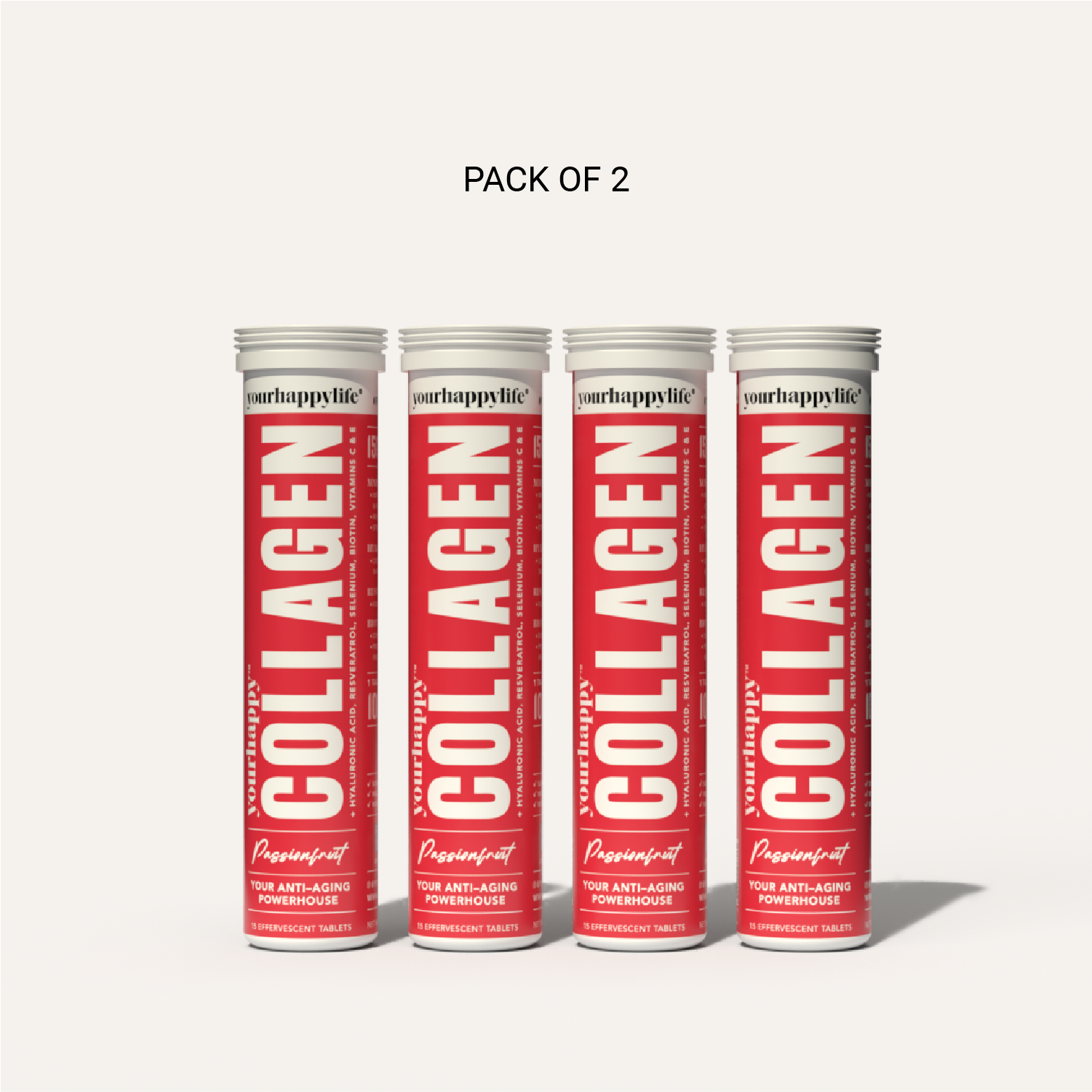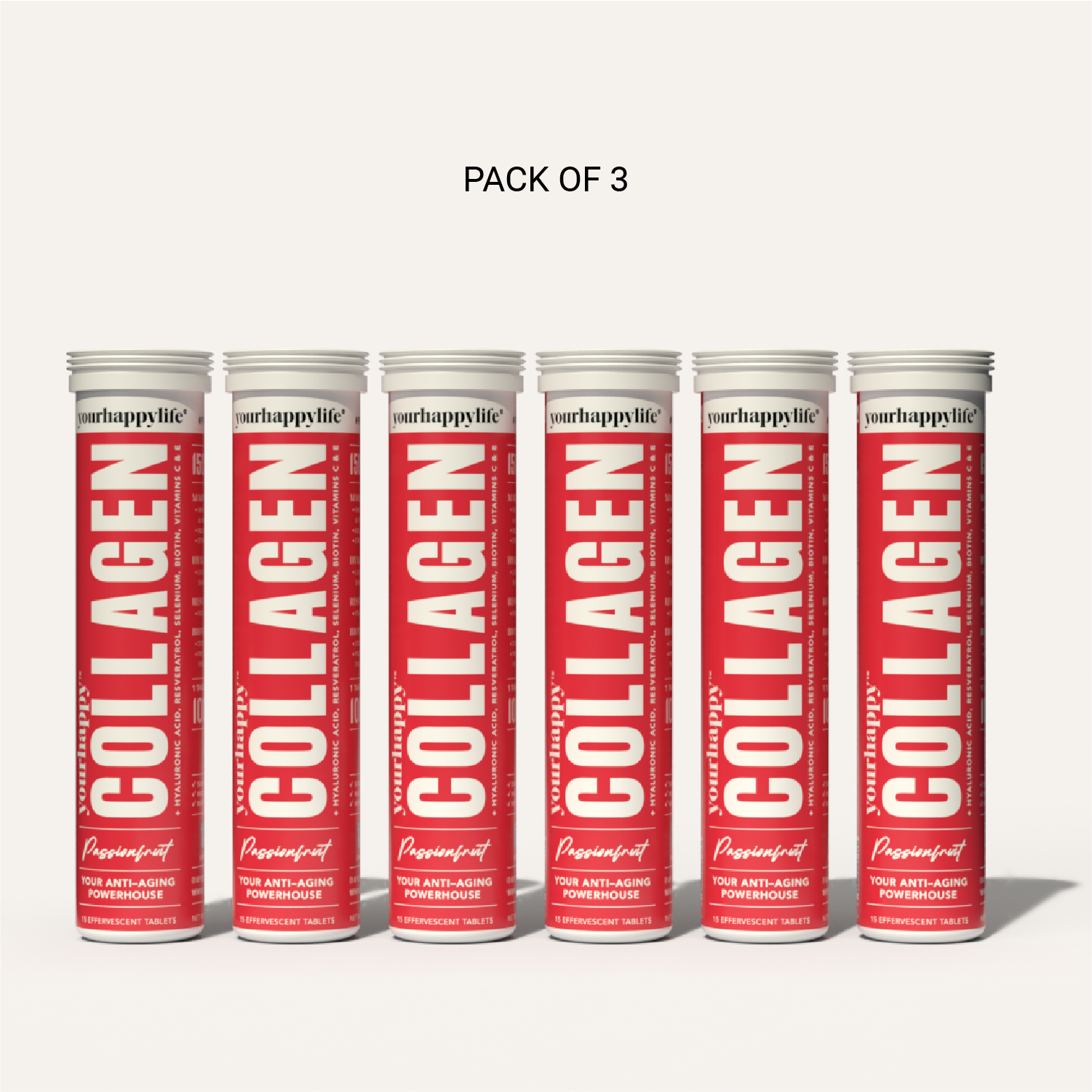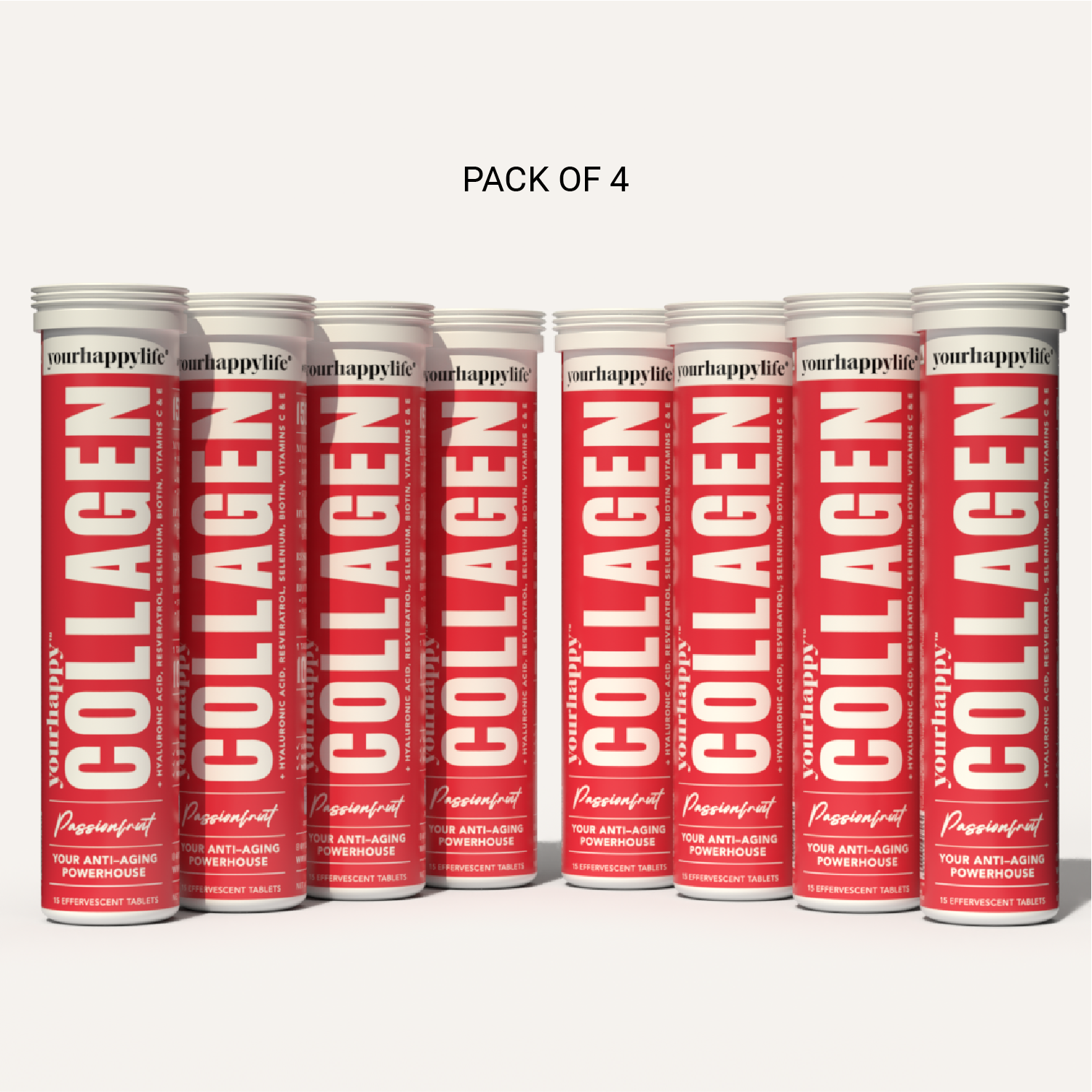 Sale price

Rs. 1,822.00
Regular price

Rs. 4,194.00
(/)
View details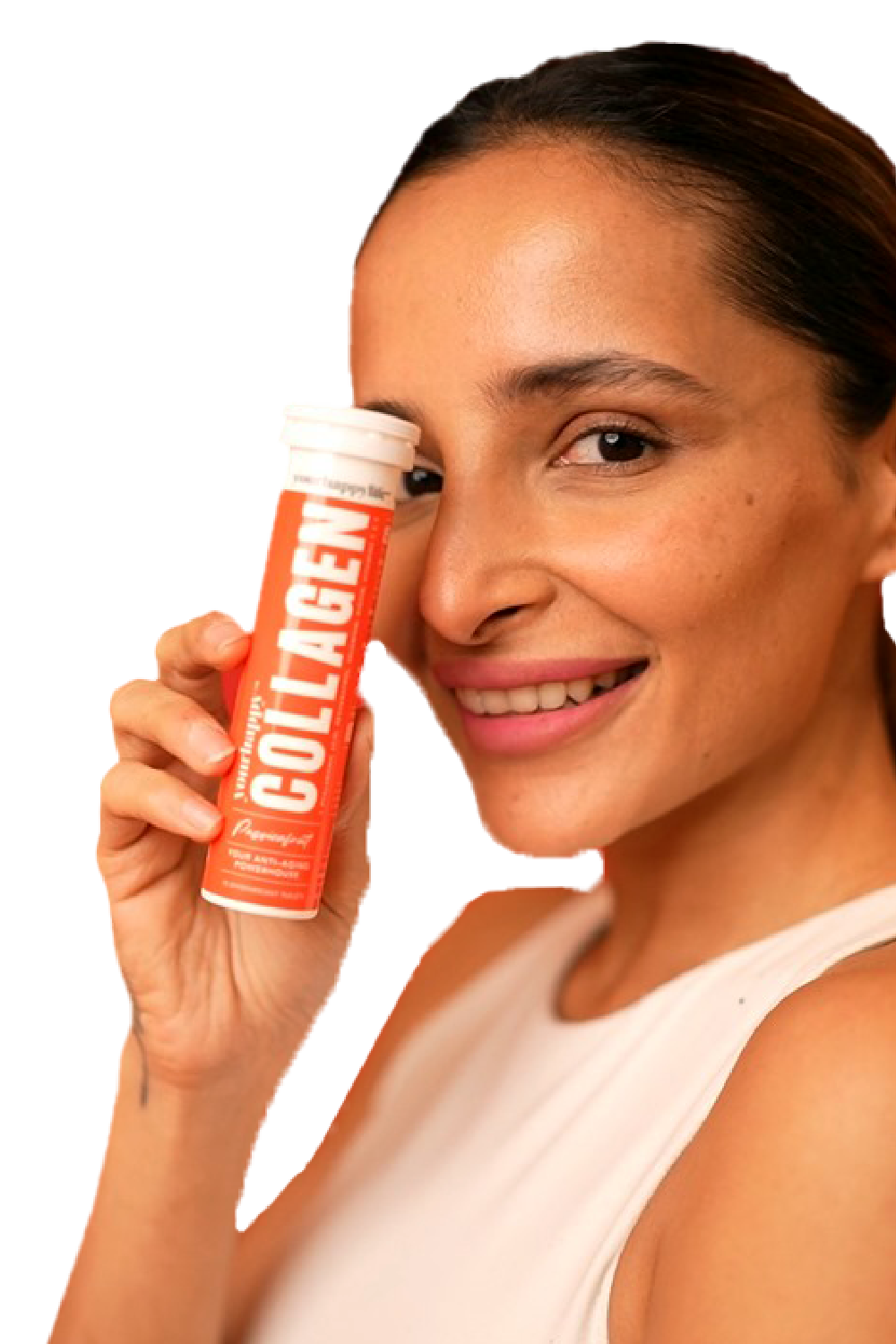 Why YourHappy Collagen?
Collagen is the most abundant protein in the human body. It makes up 75%-80% of our skin.
We are consistently losing collagen due to various factors, be it the aging process, sun exposure, diet or pollution leading to signs of aging such as fine lines, dullness, poor tone/texture, dryness, dark circles and pigmentation.
"Collagen is a key component of the skin's structure. It is considered the 'glue' that holds us together."
Results That Matter
*Internal study on 60 candidates over a period of 6 months with a clean & wholesome diet.
"Vitamin C helps boost collagen synthesis, inducing natural production and fights harmful free radicals as a result of oxidative stress."
Made With Clean Ingredients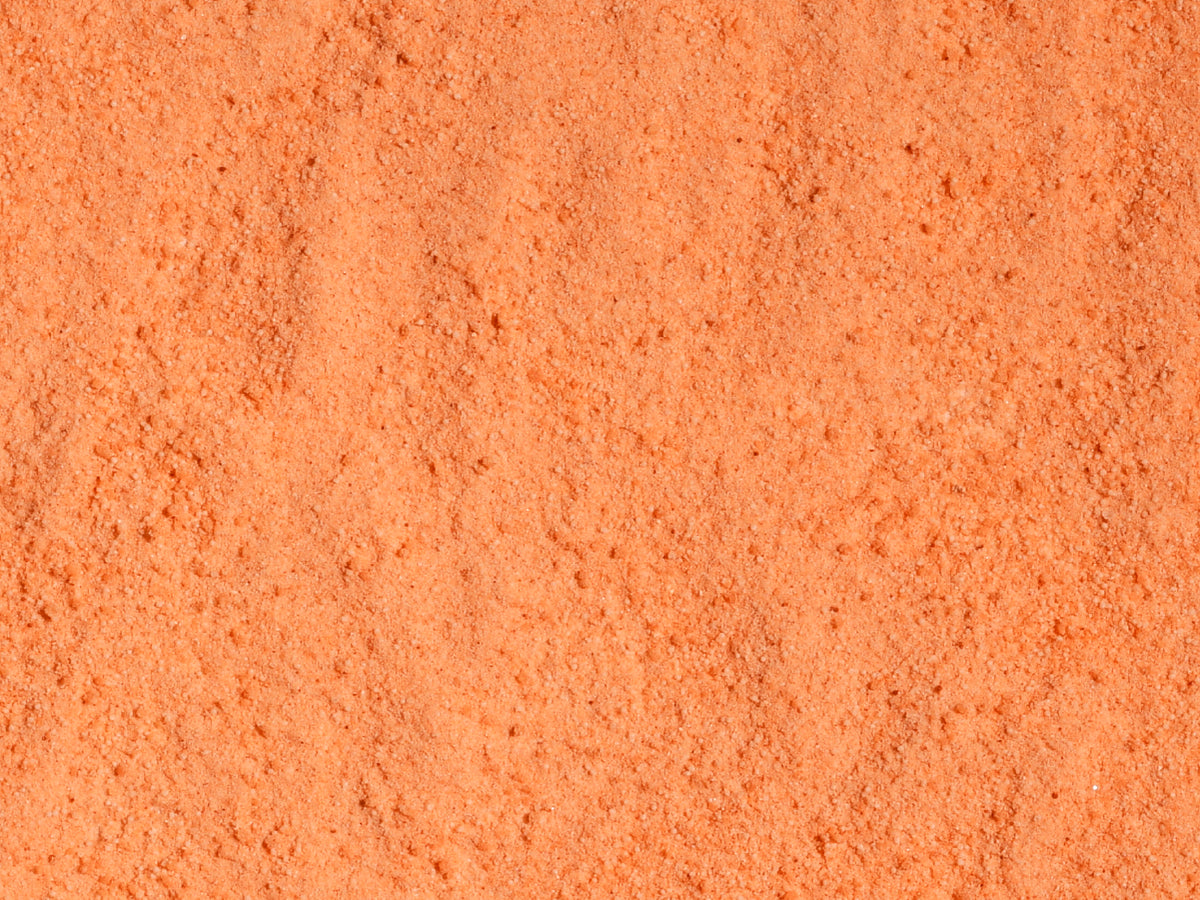 Wild Caught Marine Collagen
Premium Wild Caught Hydrolysed Marine Collagen Peptides (Type 1 & 3), providing essential building blocks to rapidly regenerate & renew healthy skin cells (with enhanced firmness & elasticity), reducing fine lines & wrinkles and strengthening muscles, joints & bones.
Hyaluronic Acid
It has a unique ability to hold and lock in hydration helps smoothen the skin's texture and reduces the appearance of fine lines and wrinkles, leading to moisturized, luminous, and supple skin.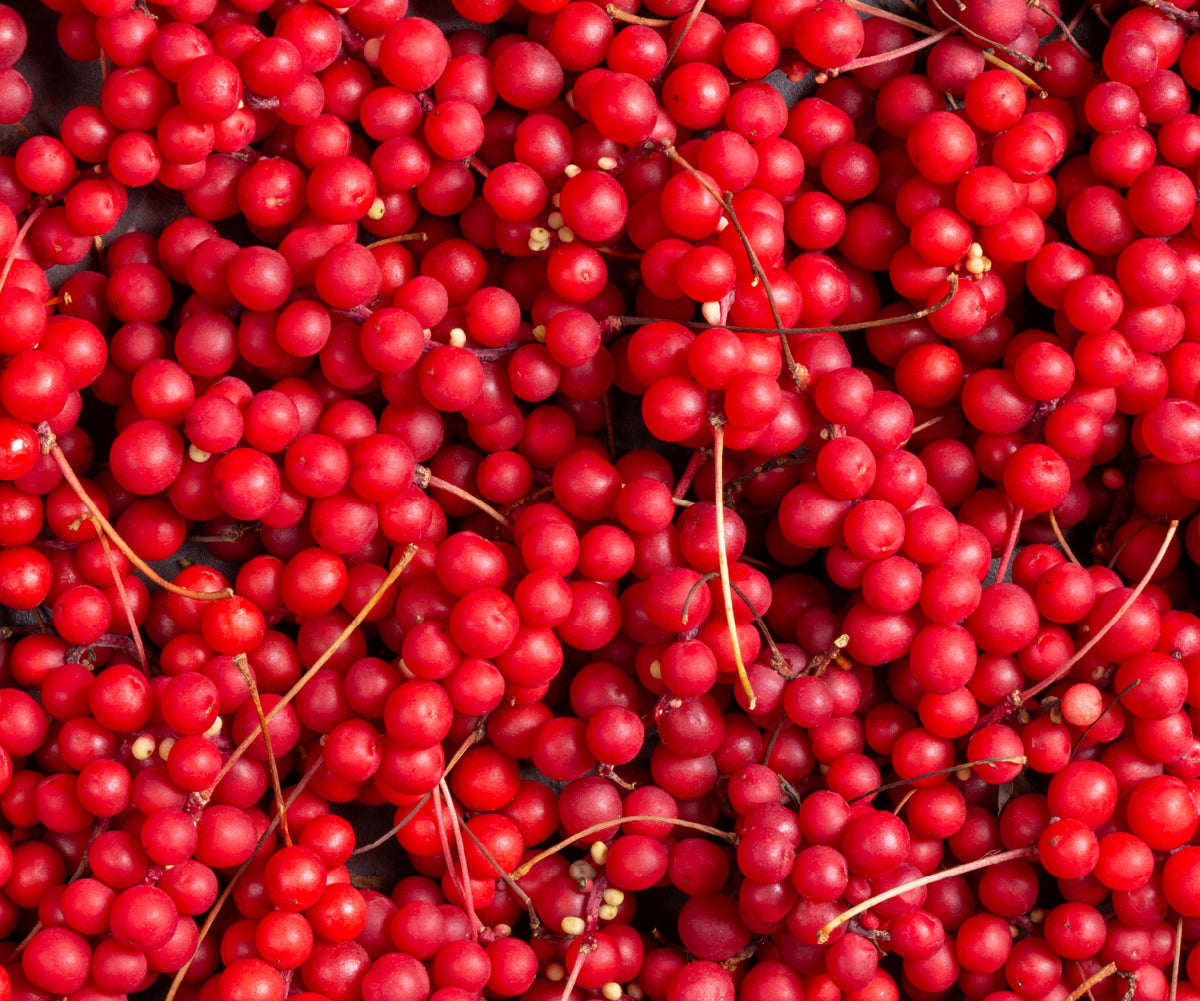 Schisandra Berry
Known as the Youth Berry, Schisandra contains tons of antioxidants, nourishing the complexion from within. Its powerful astringent qualities enable the skin to hold in additional moisture, resulting in reduced micro wrinkles and fuller glowing skin.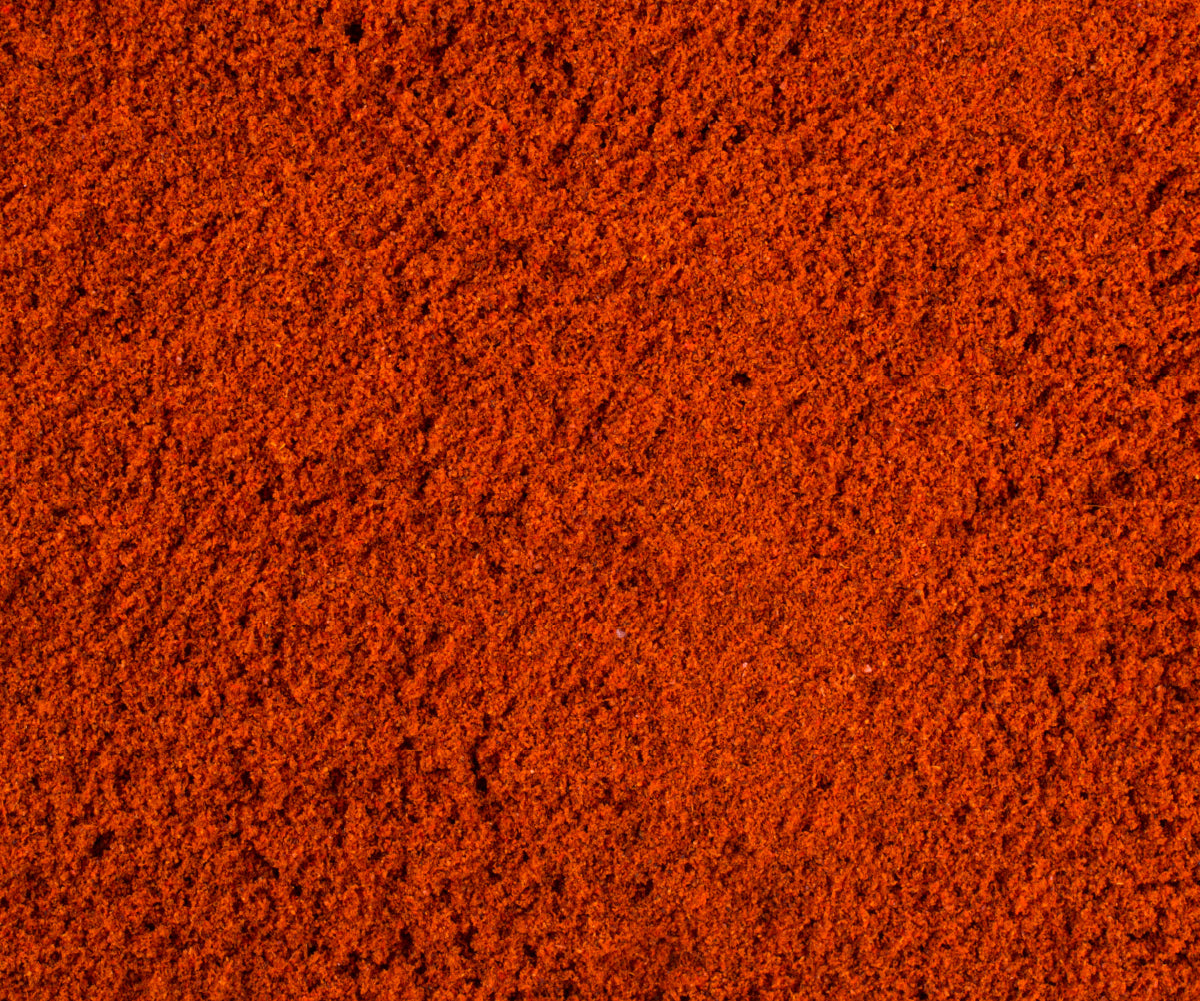 Astaxanthin
The superhero antioxidant (considered 6000x more powerful than Vitamin C), protects and supports skin hydration, preventing dryness. It also promotes skin cell renewal, reduces pigmentation, and fights off damaging free radical components.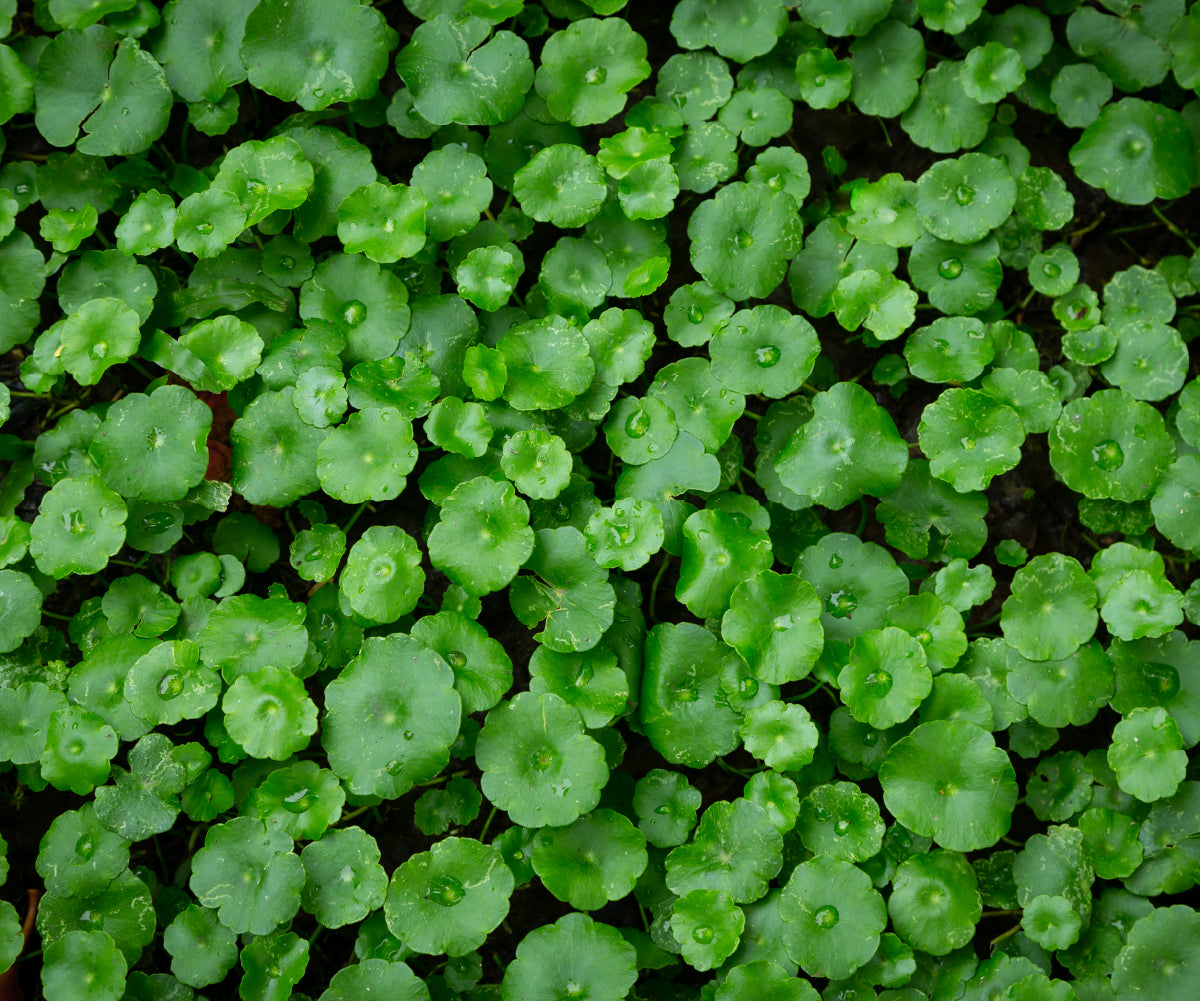 Centella Asiatica
A miracle herb, rich in amino acids and powerful antioxidant properties, Centella prolongs the skin's youthful appearance by speeding up skin cell production and collagen synthesis.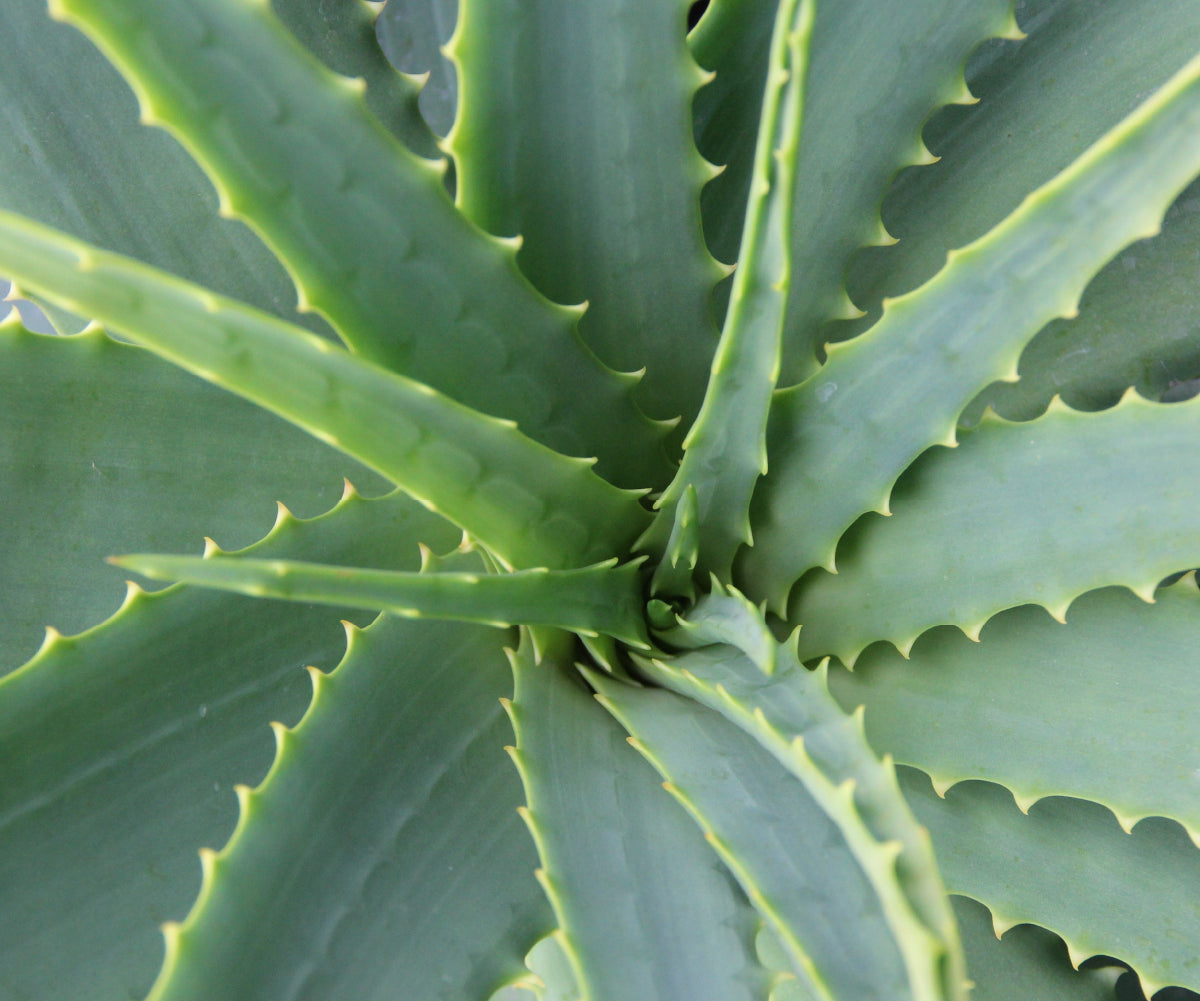 Aloe Vera
The almighty Aloe Vera Inner Leaf Extract repairs and rebuilds damaged or compromised skin cells, eradicates blemishes and diminishes age lines.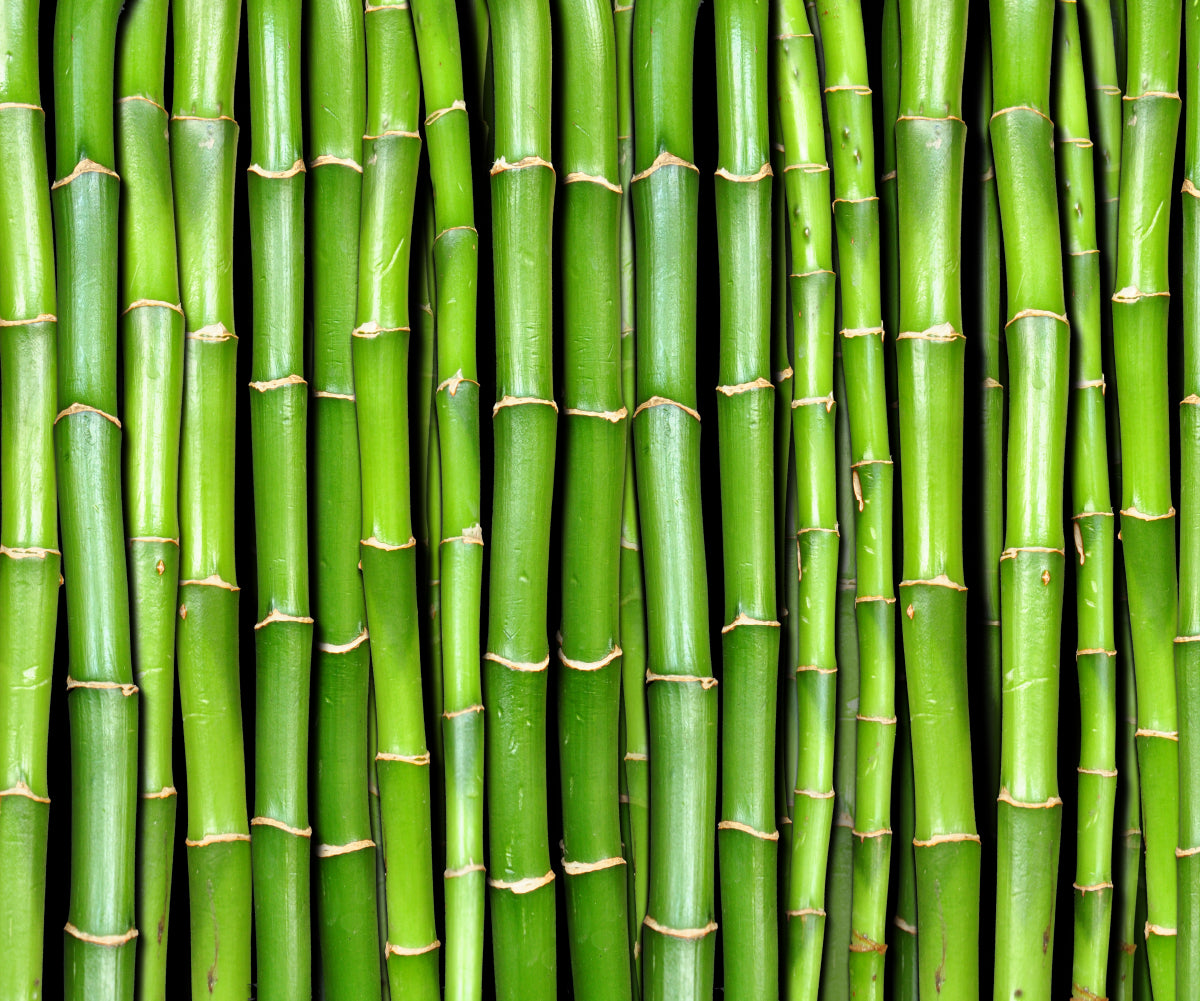 Bamboo Extract (75% Silica)
Rich in silica content, this powerful extract strengthens your skin's protective barrier, by reducing loss of elastin and strengthening the connective tissues, improving firmness and elasticity
"I'm absolutely in love with YourHappy Collagen (Fizz)! These tablets have transformed my skincare routine."
We got answers to your questions!
While YourHappy Collagen Advanced is designed as a long term solution for anti-aging (a thorough solution for renewing skin, hair, joints bones and muscles), YourHappy Collagen Fizz is a supplemental product to help you boost your collagen on the go, and is designed for a younger audience. Your body needs a large amount of collagen daily to keep up with the loss that occurs due to aging, stress and environmental factors. In our early 20s we start losing collagen at the rate of 1.5% per year (which grows exponentially year on year). If you've never used Collagen, and are in your 20s, before we would recommend starting with YourHappy Collagen Fizz. However, if you are already in your 30s, then it is highly recommended that you choose YourHappy Collagen Advanced. And yes, Collagen is for both, men and women.
We chose marine collagen because it is the highest quality source of Type I and III Collagen - the type which is closely associated with healthy hair, skin, nails as well as joints and muscles. Marine Collagen Peptides have the smallest particle size and lowest molecular weight of any type of collagen, which means it is absorbed by the body up to 1.5 times better than collagen from animal sources. Plus it's the most sustainable kind of collagen available! While Collagen Builder products (which do not contain actual Collagen) have low efficacy and impact on skin improvements, research shows that consumption of Marine Collagen has vast anti-aging benefits such as improved skin, healthier hair/nails and stronger joints/muscles/bones.
The other forms of Collagen available in the market are Fish Collagen and Bovine Collagen. While Fish Collagen is derived from farmed fish and is full of antibiotics and other chemicals, Marine Collagen is completely sourced from Wild Caught Cod and is free of any chemicals. Bovine Collagen is the lowest grade of Collagen in the market, with the least efficacy and questionable sourcing methods. Fish and Bovine Collagens are used in supplements because they are cheaper than Marine Collagen. At YourHappyLife, we use only Wild Caught Marine Collagen Peptides, the cleanest and most effective source of Collagen.
Marine Collagen peptide is a low-molecular-weight peptide, enzymatically hydrolyzed from the collagen tissues of marine fish. It has been found to have a wide range of functional and biological properties, including antioxidant, antihypertensive and anti-skin-aging activities. Due to these bioactive properties or health-enhancing potentials have led to the use of Marine Collagen Peptides as an ingredient.
Far from it. Our Passionfruit flavoured Marine Collagen is absolutely delicious and has no aroma, taste or flavour of fish. In fact, our focus groups have loved it so much that they feel it is almost as if sipping on fresh Passionfruit juice by the beach!
We are glad you asked! Here are a few reasons that make us different, and better:First Collagen Effervescent in the world to have 1500 mg of Marine Collagen.First Collagen Effervescent to use pure Wild Caught Marine Collagen Peptides.First Collagen Effervescent that offers a Complete Solution for Skin, Hair, Nails, Joints and Bones with 1500 MG of Marine Collagen, Hyaluronic Acid, Resveratrol, Selenium, Biotin, Vitamins C and EAdvanced Delivery Mechanism with balanced and precise dosage for maximum results.
Collagen Builder might have the word Collagen in it, the fact is that they do not actually contain any Collagen. These are powdered blends made from plant extracts. Collagen Builders do not contain collagen peptides, which are the building blocks of collagen in the body and are essential for renewing skin cells, joints, bones, and muscles. Collagen Builders may contain nutrients that may support collagen production in the body, but lack the efficacy of Marine Collagen. Be wary of products that call themselves Collagen Builders since they only contain plant extracts that are ineffective in replacing your loss of Collagen. Research has shown that Marine Collagen Peptides are 25x more effective for skin than Collagen Builders. Choose wiselyThe Marine Collagen of YourHappyLife is sourced from Wild Caught Fish is the best and highest quality source of Collagen available. It is bioavailable which means that it is easily and quickly absorbed into the bloodstream leading to maximum results.
Collagen is an animal protein, which means it has no natural vegetarian sources. Collagen builders do not contain Collagen and are ineffective in helping you replace the loss of Collagen in your body due to aging, stress, and environmental factors. Be wary of products that call themselves Collagen Builders since they only contain plant extracts that are ineffective in replacing your loss of Collagen. Research has shown that Marine Collagen Peptides are 25x more effective for skin than Collagen Builders.
While Collagen can be consumed anytime during the day, it is important to be regular and enjoy it every day for maximum results. However, research has shown that the best time to have it is in the morning or at night before you go to sleep.
Collagen supplements are generally considered safe. We use all the clean-label ingredients in our product. If you are allergic to fish or have a fish allergy, we recommend you to consultant your healthcare professional.