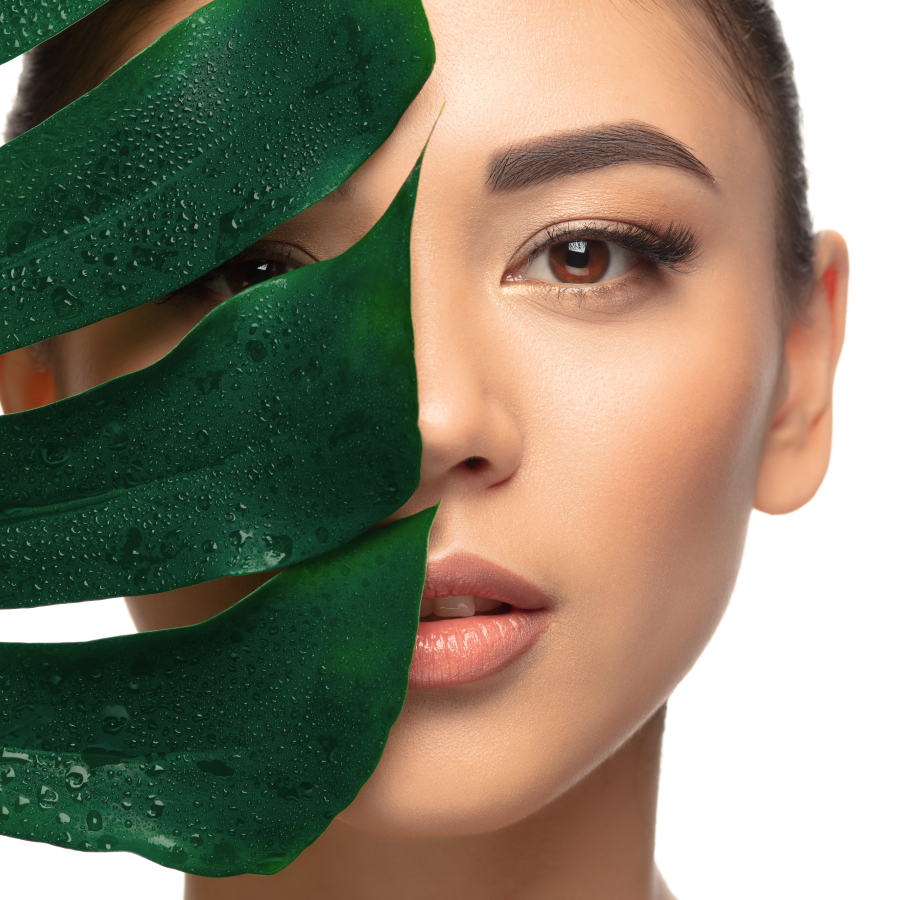 5 Tips To Remove Pimples From Face
Living with pimples can make you feel self-conscious and insecure. Although, pimples cannot be physically removed or healed in a matter of hours. Pimples might be less noticeable if you apply at-home remedies, which can reduce swelling and inflammation.
Let's learn how to treat pimples at home and other long-term acne treatments in this article.
Tips To Remove Pimples
Follow these practical tips to remove pimples & keep acne at bay -
Keep skin hygiene to remove pimples. Every day, wash your face with a mild soap or face wash and lukewarm water to remove dirt, sweat, and oil. Avoid harshly rubbing your face. After washing, always use a moisturizer to keep your skin soft and supple. Don't repeatedly wipe your face with your hands. Cleanse your hair regularly and keep it out of your face.sugar
Avoid squeezing. Avoid squeezing whiteheads, blackheads, or popping pimples to remove pimples, and avoid infection and scars on the skin. To prevent hyperpigmentation, use an excellent oil-free sunscreen to remove pimples.
Diet and Lifestyle Change. Keep hydrated for healthy, bright skin by drinking enough water & also eat more fruits and veggies to remove pimples. De-stress yourself with meditation, yoga, and a healthy diet to live a more peaceful life.
Daily exercise is essential. Exercise decreases cortisol and stress hormones in the body, promotes blood circulation, and regulates hormones. It also improves sleep and decreases anxiety, a significant cause of acne. Sleep is required for stress alleviation. Yoga has also been shown to relieve stress and regulate hormones.
Avoid putting on a lot of makeup. Keep your makeup light and natural-looking instead of heavy to avoid or remove pimples. Also, use chemical-free makeup on your face.
Remove Pimples From Face
Make use of easy and natural methods to prevent and remove pimples from the face by rubbing, such as -
Lemon juice contains alpha-hydroxy acid, a natural bleaching agent that helps lighten scars and pimple marks on the face.
So, all you have to do is apply lemon juice with a cotton ball to the affected areas daily.
Tomatoes are high in vitamin A and lycopene, which help soothe and nourish the skin by removing pimples from the face.
Every day, apply tomato pulp and juice to the affected regions. Leave it on for 20 minutes before rinsing.
Potato is another nutrient-dense skin-friendly veggie that includes lightening and bleaching chemicals that can help fade acne scars & remove pimples from the face.
Apply raw organic potato juice to the affected regions to fade the markings.
The egg's protein and nutrients help remove pimples from the face& also help to fade pimple marks overnight.
Apply as a mask egg white for 15 minutes, then rinse with plain water.
Exfoliation is the best way to get rid of pimples or unwanted blemishes on your face. Sugar colldiges contains glycolic acid, which kills cells and stimulates cell development.
Consistently apply organic sugar and olive oil to your face.
Pimple Remedies
Some pimple remedies such as –
Ice Cube - Place an ice cube wrapped in a cloth on the affected area and leave it there for one minute to see if it helps reduce the pimple, following a thorough cleaning and drying. Tissue injury can be avoided if you have done it correctly.
Makeup - It's okay to cover imperfections with water-based concealers or foundation in skin tones (which makes it non-comedogenic). Always choose high-quality products.
Toothpaste - Placing toothpaste on pimples is a popular home treatment. There is no medical justification for this at this point.
Facial Treatment - In the case of those with a skin condition known as "whiteheads" or "blackheads," a facial treatment that includes steaming and "deep cleansing" of the pores is beneficial, although it is not needed. Having these pores cleaned by a professional also lessens the temptation to try to do it on your own.
Pore Strip - To "draw out" excess oil from the pores, you can use a range of brand-name pore strip products available at pharmacies. These are facials that you may perform at home. They are cheap, safe, and effective when used correctly.
Get Rid Of Pimples
Get rid of pimples using a gentle cleanser. The natural ingredients in foaming face cleansers help you get rid of pimples. For oily skin, choose a foamy cleanser free of parabens and sulfates that is strong on pollutants and daytime build-up yet gentle on the skin. The salicylic acid in cleansers helps reduce acne-related inflammation, infection, and skin irritation. For dry skin, keep facial washes natural & soft to moisturize skin. Dry skin also causes the oil glands to create extra oil to compensate.
Consult with a dermatologist. To avoid any adverse effects, it is best to consult with your doctor before taking medication to get rid of pimples. Antibiotics applied topically to the skin can control an outbreak of the acne-causing bacterium P. acnes. Antibiotics like erythromycin and clindamycin (available only on a prescription) are effective treatments for the type of inflammatory acne. Acne-causing hormones can be regulated with the use of birth control tablets. However, there are risks associated with these tablets, so thoroughly weighing the positives and negatives is critical before purchasing.
How To Clear Pimples
Some tips to clear pimples are-
Wash your face thoroughly twice a day to avoid clogged pores and acne. Use a soft, clean face towel. Then use an alcohol-free toner and a calming water-based moisturizer.
Avoid touching your face to decrease pimples. Touching your face all day leads to new pimples creation, worsening of existing acne, and acne scars. Remember not to crush, squeeze, or touch your pimple! Fingers can carry germs that cause infections, resulting in an oozy red mess and scars later.
Use spot treatments to clear pimples and ache fast. Treatments for blemishes or acute pimples spots are effective and can work overnight. Be cautious of ingredients to look for in skincare products, including salicylic acid (exfoliates and unclogs pores), benzoyl peroxide (clears acne), and inhibits pore blockage and reduces acne lesions, & sulfur (mild antibacterial qualities that kill acne-causing germs and prevent new bacteria from forming).
Use Natural home cures to clear pimples, such as green tea, aloe vera, tomato pulp, honey & so on (mentioned in home remedies).
Best Remedy For Pimples
The following natural pimples remedies used to care for your skin are
Turmeric has antimicrobial effects, and it is also a great exfoliating agent when used directly.
Aloe vera is the most natural technique to treat acne. Aloe vera is the best herbal alternative for acne due to presence of anti-inflammatory and antibacterial in it. It not only lowers pimples but also prevents scarring. The gel soothes the skin when applied. It can be combined with turmeric powder for faster results as well. It helps to revitalize and nourish your skin.
Multani mitti (Fuller's Earth)
Multani mitti is used to manufacture numerous skin-friendly masks that brighten and clear acne. It also lowers sebum production, which causes pimples.
Honey can heal acne. Raw honey is an excellent antibacterial and anti-inflammatory for your skin. Pour an instant effect, and combine it with cinnamon powder. Raw honey works well to minimize pimple redness.
Green tea decreases inflammation and redness, helping pimples recover due to the presence of bacteria-fighting antioxidants. Also, it works as a toner to decrease pimples.
Apple Cider Vinegar (ACV)
Acne-causing bacteria can be killed by using ACV. Because it contains acids that aid in skin restoration, it should be taken with caution and diluted first. It also aids in scar reduction.
Rosewater is a soothing toner that helps preserve the skin's pH balance. Neem is a well-known antiseptic and anti-inflammatory.
For pimples, apply rose water and Neem. Grind some fresh neem leaves & add rose water to make a thick paste. Apply the paste evenly. Wash it off after drying.
Coconut oil has antimicrobial properties, and does not irritate & hurt the skin when used directly. It heals scars and treats pimples. It nourishes and softens skin as well.
Summary
Pimples cannot be removed instantly. However, home remedies can reduce swelling and improve the look. Acne treatments can help patients with reoccurring pimples. Take basic precautions to avoid outbreaks. It is also essential to follow the advice of a dermatologist.