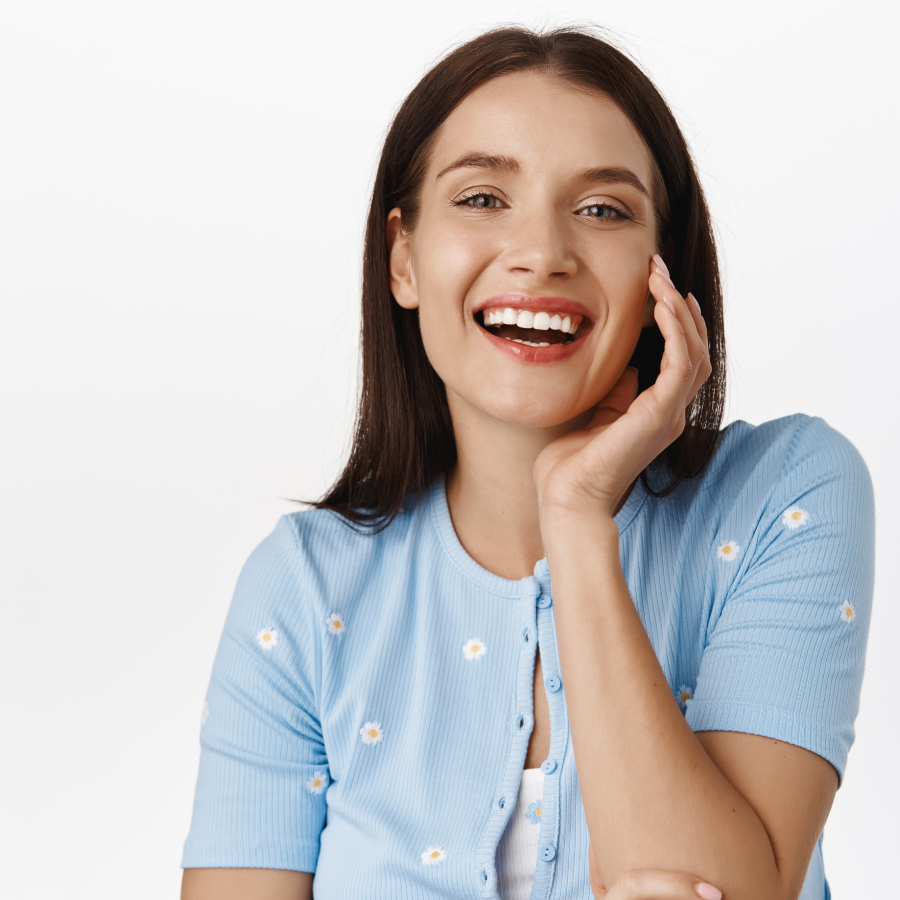 Slow Skin Aging With These 10 Best Goodbye-Age Ingredients
Slow Skin Aging With These 10 Best Goodbye-Age Ingredients
Changes to the skin can take many forms as we age. Volume diminishes, age spots appear, and elasticity declines. There is no elixir of youth, despite what the anti-aging trade would have you believe or discover in many research including anti-aging Korean secrets.
Searching for the most incredible anti-aging cream might be tiring, but if you like to keep your skin healthy first, you'll try anything to keep your youthful skin. You have found the correct area if you want to test your limits. These unusual ingredients could be good for your skin and your curiosity.
Factors That Affecting Aging Process
Physical and mental degeneration are unavoidable results of a long life span. Skin aging is a complex phenomenon that involves many different factors. However, exogenous impacts are less critical than the latter. 
Modern lifestyle, sun and pollution exposure, stress, sleep deprivation, heredity, and smoking are just a few causes of premature skin aging in today's youth.
In addition, the breakdown of collagen and other skin disorders contribute to the onset of old age. People's importance on their skin's health and beauty as indicators of their overall "well-being" and "wellness" has led to the development of many anti-aging therapies in recent years.
Sign Of Old Age
Changes in the skin's appearance, such as age spots, wrinkles, and fine lines, become immediately noticeable as we age. There are very few that are:
Fine lines
Hyperpigmentation
Imbalanced surface
loosen up skin
Missing shine
Rough, dry skin
Uneven skin
Wrinkles
YOUR-HAPPY-LIFE: BEST SELLER 
KEY BENEFITS OF COLLAGEN + FIZZ 
Youthful, Smooth & Supple Skin

Reduced Wrinkles and Fine Lines

Increased Firmness & Elasticity

Deeply Hydrated Skin, For a Rested & Refreshed look

Improved Skin Texture & Tone
The Best 10 Anti-Aging Ingredients
Nine ingredients help prevent skin from aging:
1. Vitamin E
Vitamin E has been a skincare staple for centuries. Applying vitamin E to your skin can help block some of the sun's damaging effects. According to studies, it prevents UV damage, which can lead to wrinkles. Also, it helps keep the skin looking young for longer because of its high antioxidant and free radical-scavenging capacity.
Moreover, vitamin E alleviates itching and dryness. Vitamin E has been shown to reduce skin redness and dryness caused by environmental pollutants. Thin, dry, and aged skin may benefit significantly from a vitamin E ointment. Try vitamin E oil or a vitamin E-infused lotion or wrinkle treatment.
2. Hyaluronic Acid
If you follow any Instagram beauty gurus, you've heard the buzz about hyaluronic acid (HA) in cleansers, serums, and moisturizers containing hyaluronic acid.
The moist molecule acts as the skin's natural lubricant. Hyaluronic acid binds to water, so applying it to your face will help it attract and retain moisture. This will leave your skin supple and hydrated. It has been found that hyaluronic acid not only significantly hydrates the skin but also lessens the visibility of wrinkles and other signs of aging.
Even though HA is one of the most gentle anti-aging ingredients, a reaction is still possible. Be cautious of allergic side effects such as redness and itching.
3. Niacinamide
Vitamin B3 is found in many anti-aging skin care products. Its anti-aging and anti-pigmentation properties make it a skincare superstar. For example, when applied topically at a concentration of 4-5%, Niacinamide has been shown in a meta-analysis of studies conducted between 2012 and 2021 to improve skin suppleness, diminish fine lines and wrinkles, and lighten age spots.
4. Salicylic Acid
The acid salicylic is one of many currently utilized as a face therapy. According to a few studies, exfoliating the skin with this acid may delay the appearance of skin aging. In addition to speeding up the turnover of skin cells, the exfoliating properties of salicylic acid help get rid of dead skin faster. It is also a potent anti-aging agent since it can penetrate deeper into the skin's lipid layers.
5. Vitamin C
Vitamin C is beneficial in boosting collagen. Topical vitamin C application encourages collagen production, which could help combat saggy, wrinkly skin.
Vitamin C is also effective against aging spots. According to scientific research, the appearance of hyperpigmentation (commonly known as freckles and age spots) may be reduced by using vitamin C. Also, it prevents sunburn. UV rays cause wrinkles; however, vitamin C acts as an antioxidant to combat this. L-ascorbic acid is the type of vitamin C with the most extended shelf life. The pro-aging effects can be boosted by combining it with ferulic acid.
6. Ferulic acid
Ferulic acid is found in some of the best anti-aging serums available. Research suggests this ingredient has anti-inflammatory properties (helps to get rid of skin redness), antioxidant-rich properties (helps to get rid of free radicals) & can boost other anti-aging ingredients' effects.
Remember that sun exposure is the worst thing for your skin as you age. Ferulic acid is quite effective at preventing such skin damage. Ferulic acid is commonly found in high-end vitamin C serums because it enhances vitamin C's UV protection. It's all a necessary aspect of trying to delay the onset of wrinkles.
7. Peptides
Collagen production is stimulated by peptides, which are amino acids. As a result, collagen helps maintain the firmness and suppleness of the skin, so that's a big deal.
One study involving 22 women found that peptide lotion reduced wrinkles' appearance in as little as two weeks. However, more research is required to back up this result. Peptides are often found in wrinkle treatments because they boost other anti-aging chemicals. Serums are another common source of peptides. 
Peptides are expensive & less effective than Niacinamide. This anti-wrinkle substance works best alongside other ingredients.
8. Retinol
Retinol, a derivative of vitamin A, is known to stimulate collagen production and speed up cell turnover. Essentially, it tightens skin while removing dead skin cells that contribute to rough, uneven skin texture and the development of fine lines. Night serums, retinol, eye creams, and some acne treatments contain retinol.
Note that retinol can sometimes be too potent. In addition, your skin may feel tender and sensitive as it adjusts to the anti-aging effects of retinol. Start with a low retinol concentration, and consult a dermatologist if you have any concerns.
9. Allantoin
This anti-aging component originates from the roots of the comfrey plant. This soothing, protective, and hydrating substance is used topically and does not irritate. In addition to its role in increasing collagen synthesis, allantoin also helps to smooth out the skin. It lessens inflammation and boosts the production of new skin cells, which diminishes fine lines and wrinkles.
10.  Zinc PCA
The health and cosmetic sectors have pushed zinc to the forefront due to its anti-aging and sun protection properties. Studies on zinc PCA's effects on skin collagen formation and breakdown have been promising but limited thus far. However, due to its anti-aging properties, you'll maintain your youthful appearance for much longer.
The Takeaway
Maintaining and increasing collagen production is an important part of any skincare routine. The collagen in your body has to be protected and enhanced, which is why YourHappy Collagen (Advanced) is made with a powerful anti-aging blend.
The Food and Drug Administration (FDA) has not evaluated these claims. This product is not intended to diagnose, treat, cure, or prevent any disease.