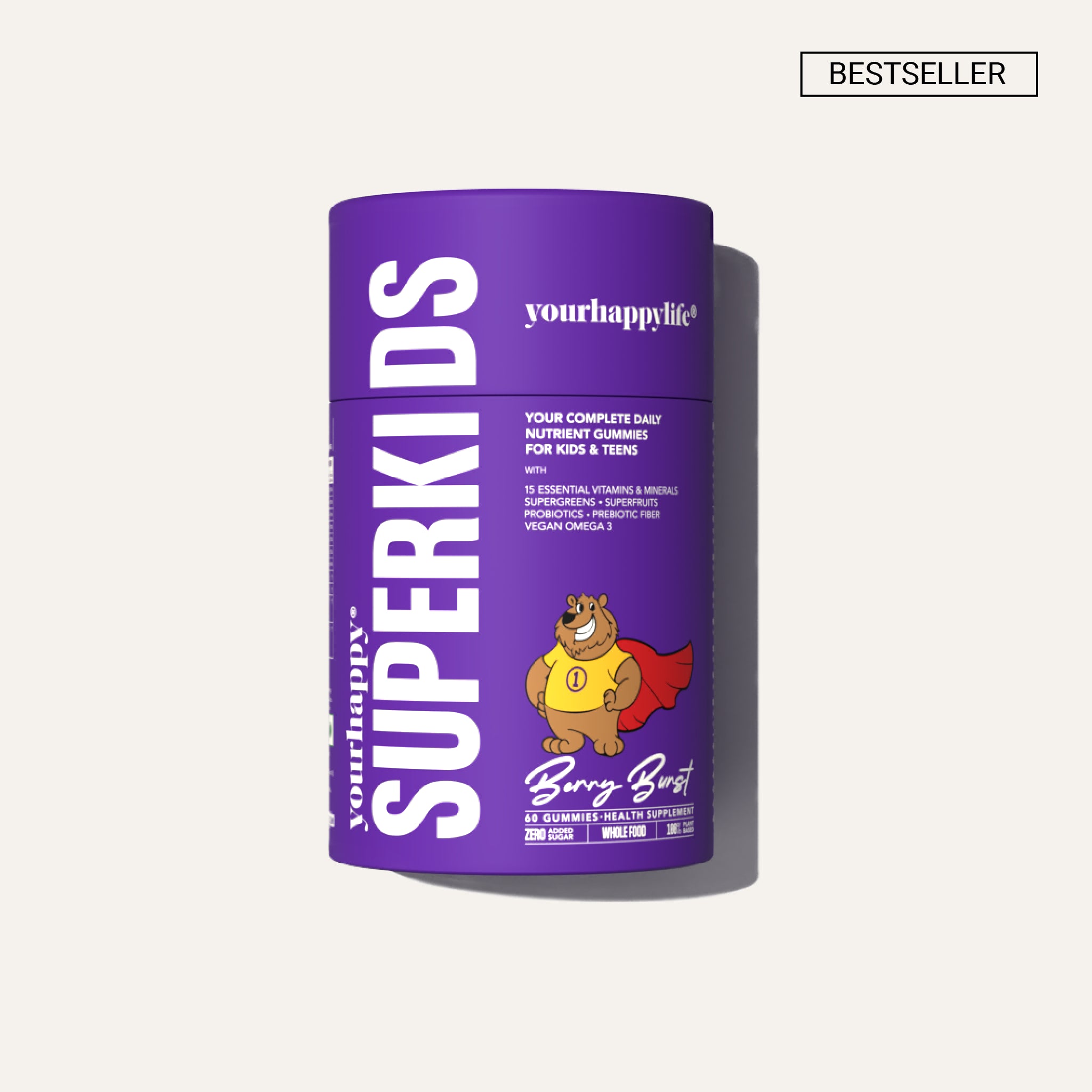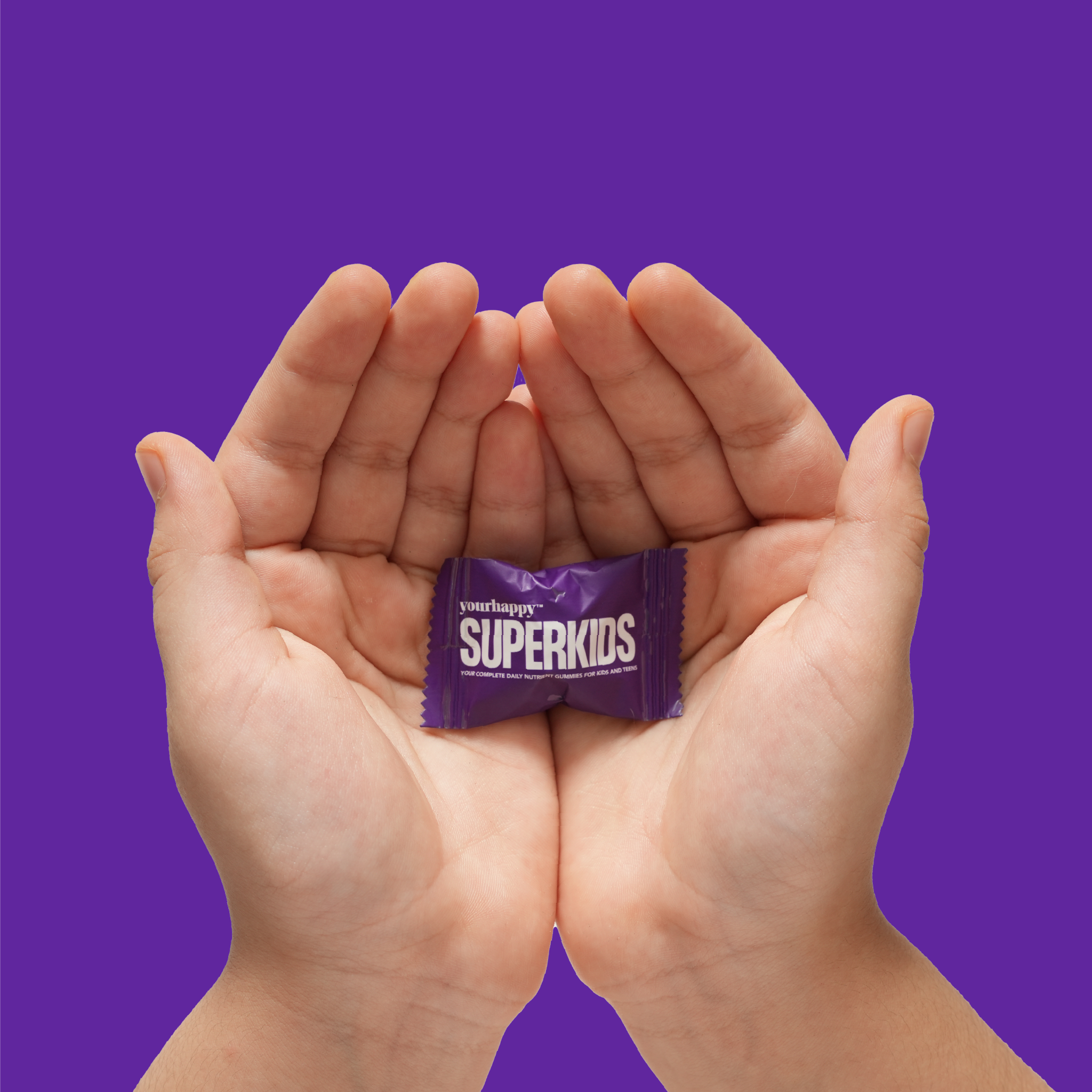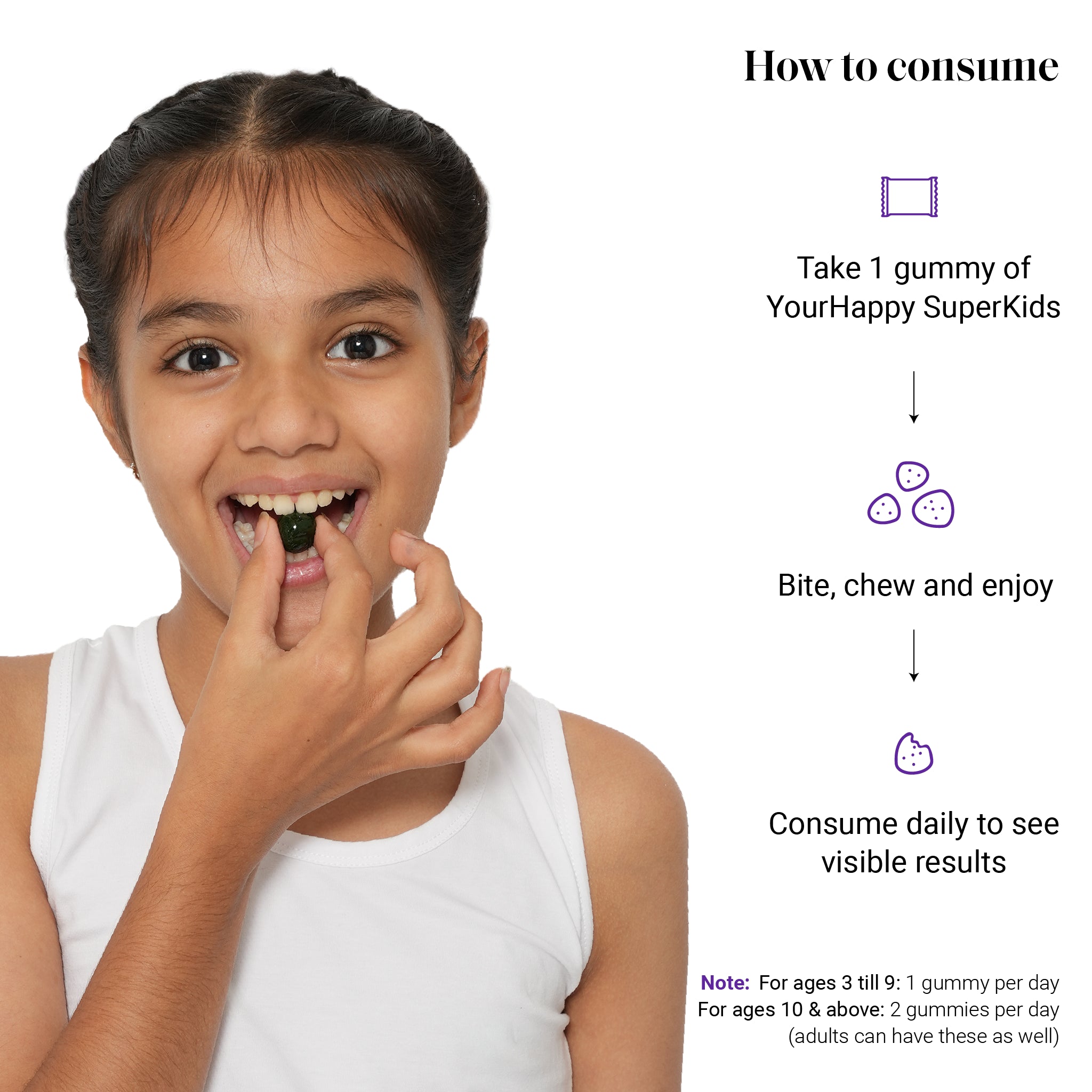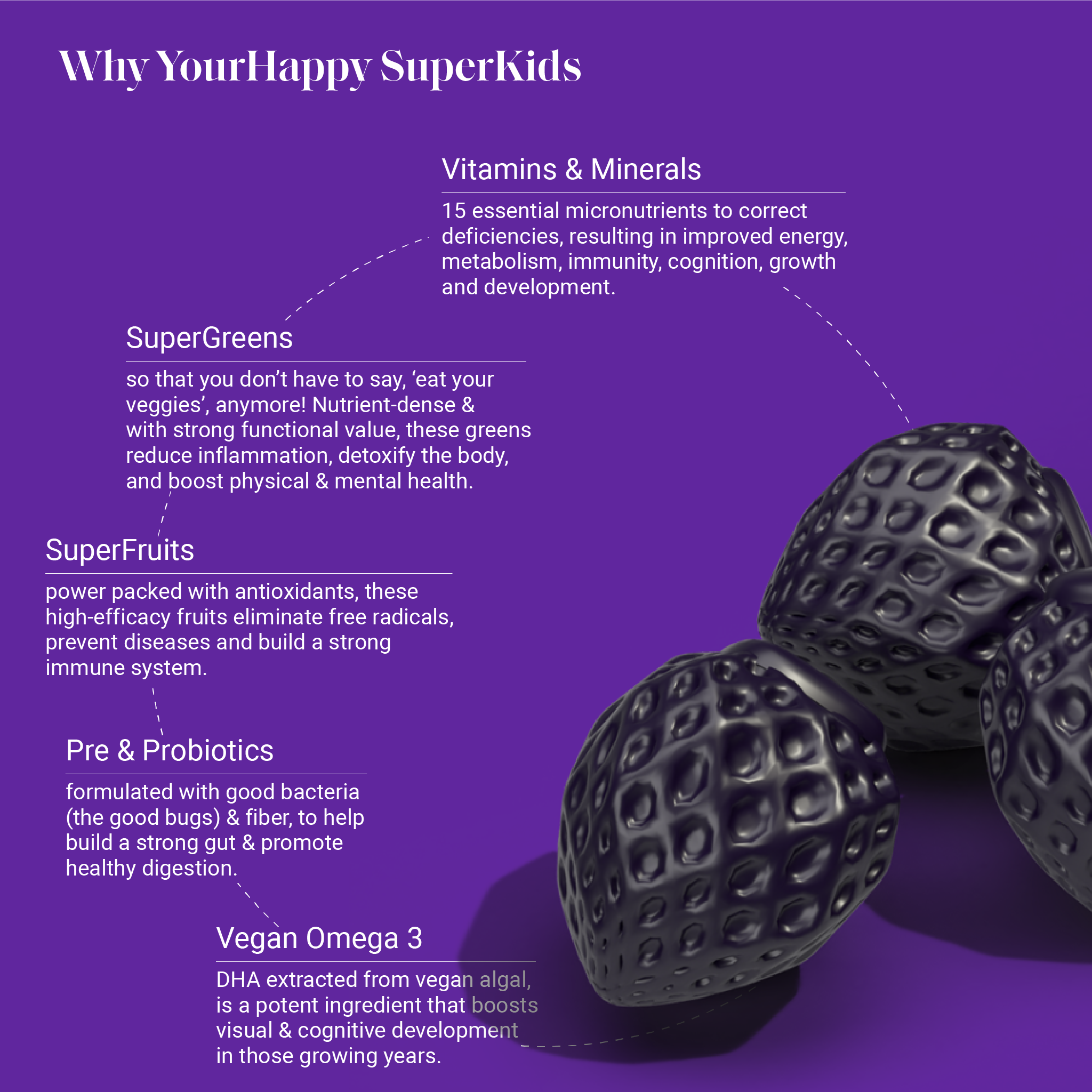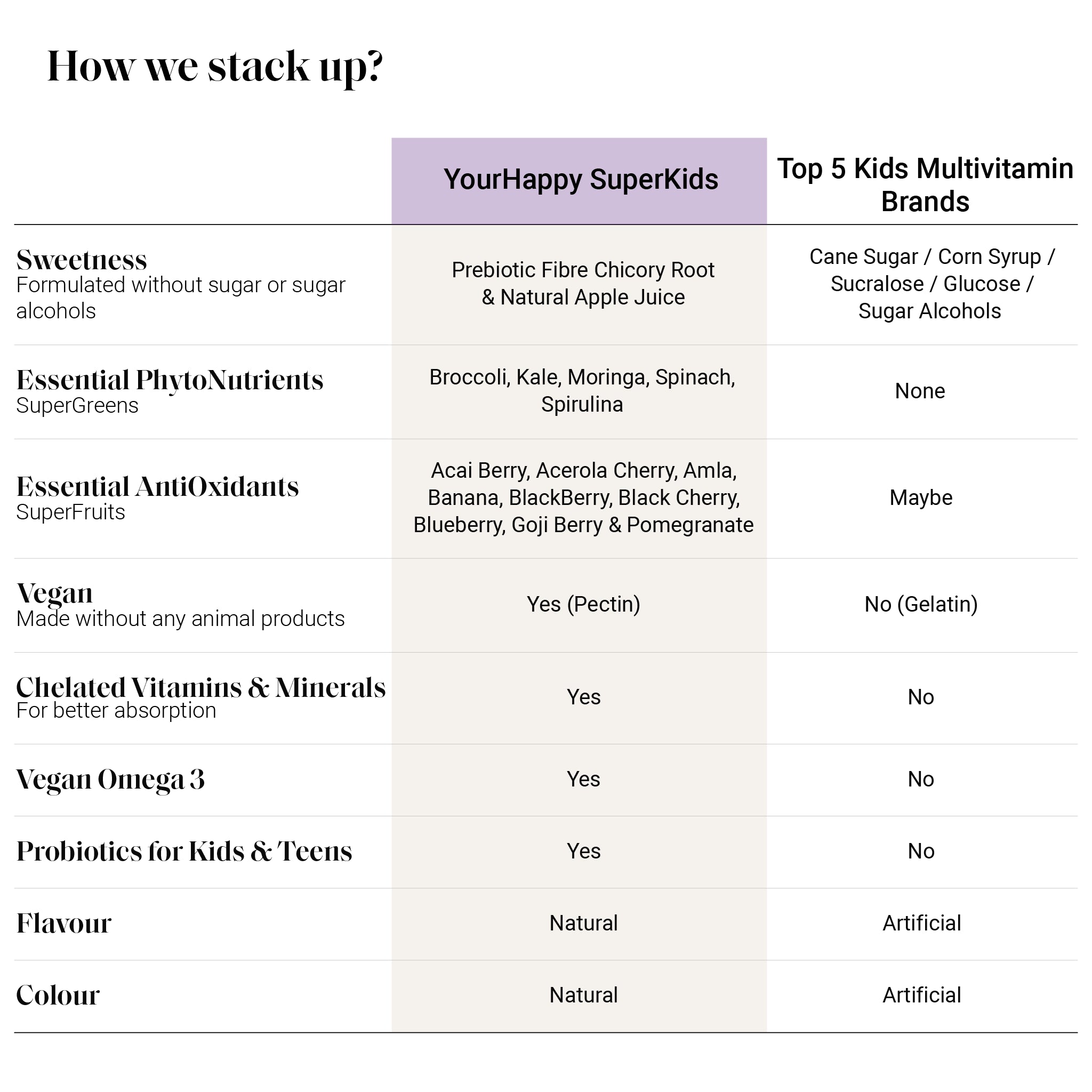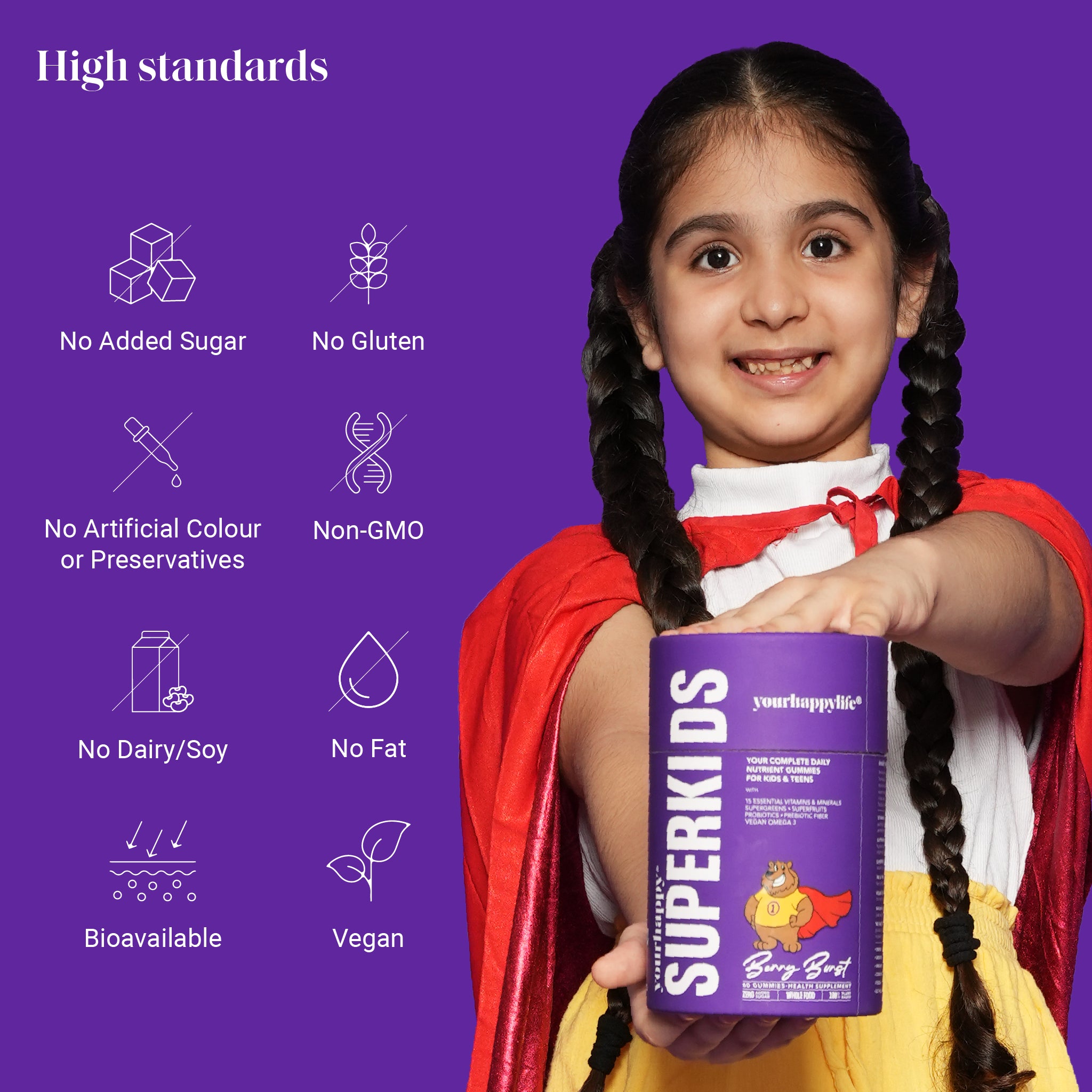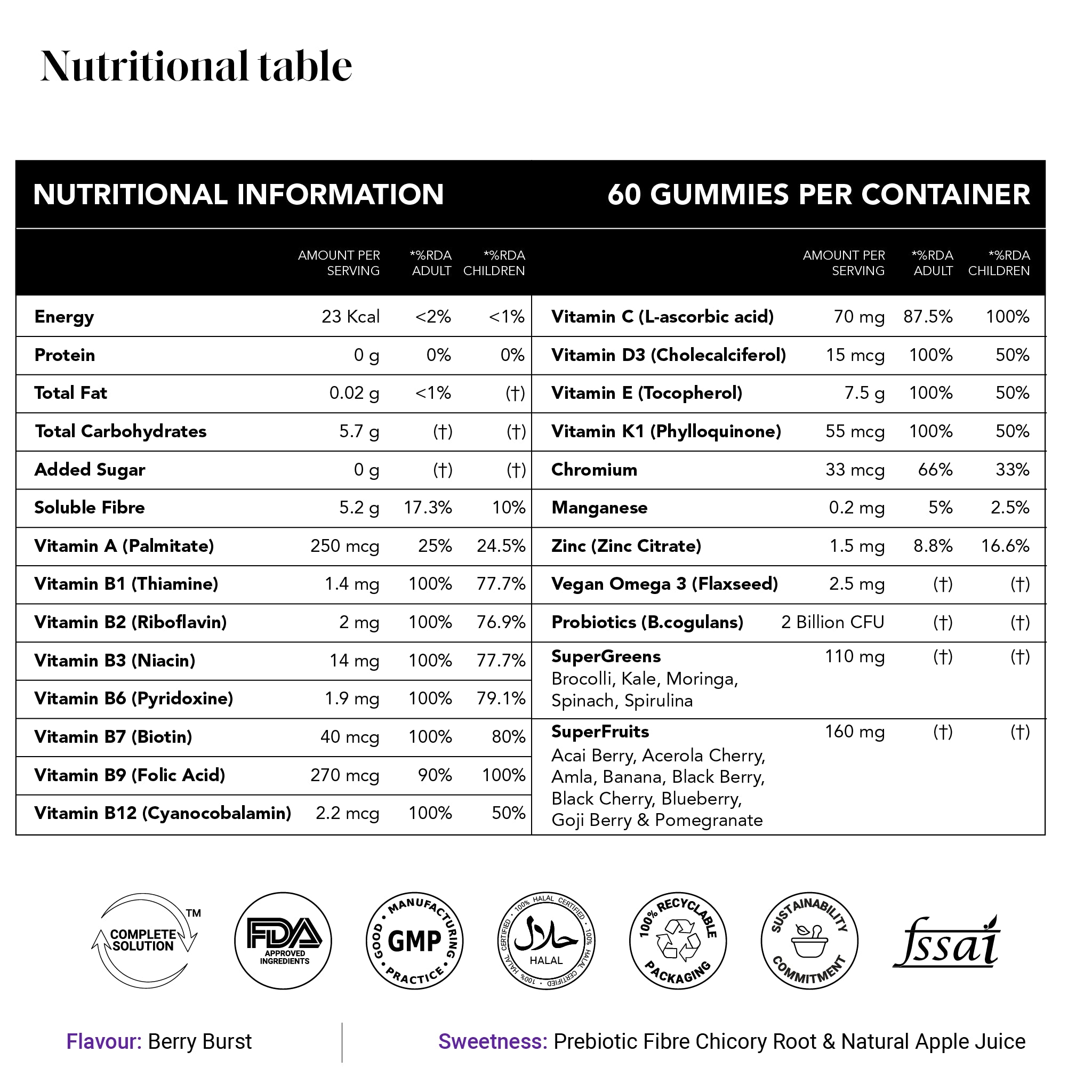 YourHappy SuperKids (Gummies)
Daily Dose of Essential Nutrients For Kids & Teens
Introducing a power-packed multivitamin+ for kids & teens that includes all the essentials they need every day. Soft chewables made from natural whole foods that provide a complete range of nutrients, from vitamins & minerals to phytonutrients (supergreens), antioxidants (superfruits), vegan omega-3 (flaxseed), probiotics, & fiber. Oh, & did we mention that they have zero added sugar & are 100% plant-based.
GROWTH & DEVELOPMENT
CLEAN ENERGY
IMMUNE SYSTEM
MEMORY & FOCUS
VISION
GUT HEALTH

BerryBurst Flavour
Sale price

Rs. 799.00
Regular price

Rs. 1,099.00
(/)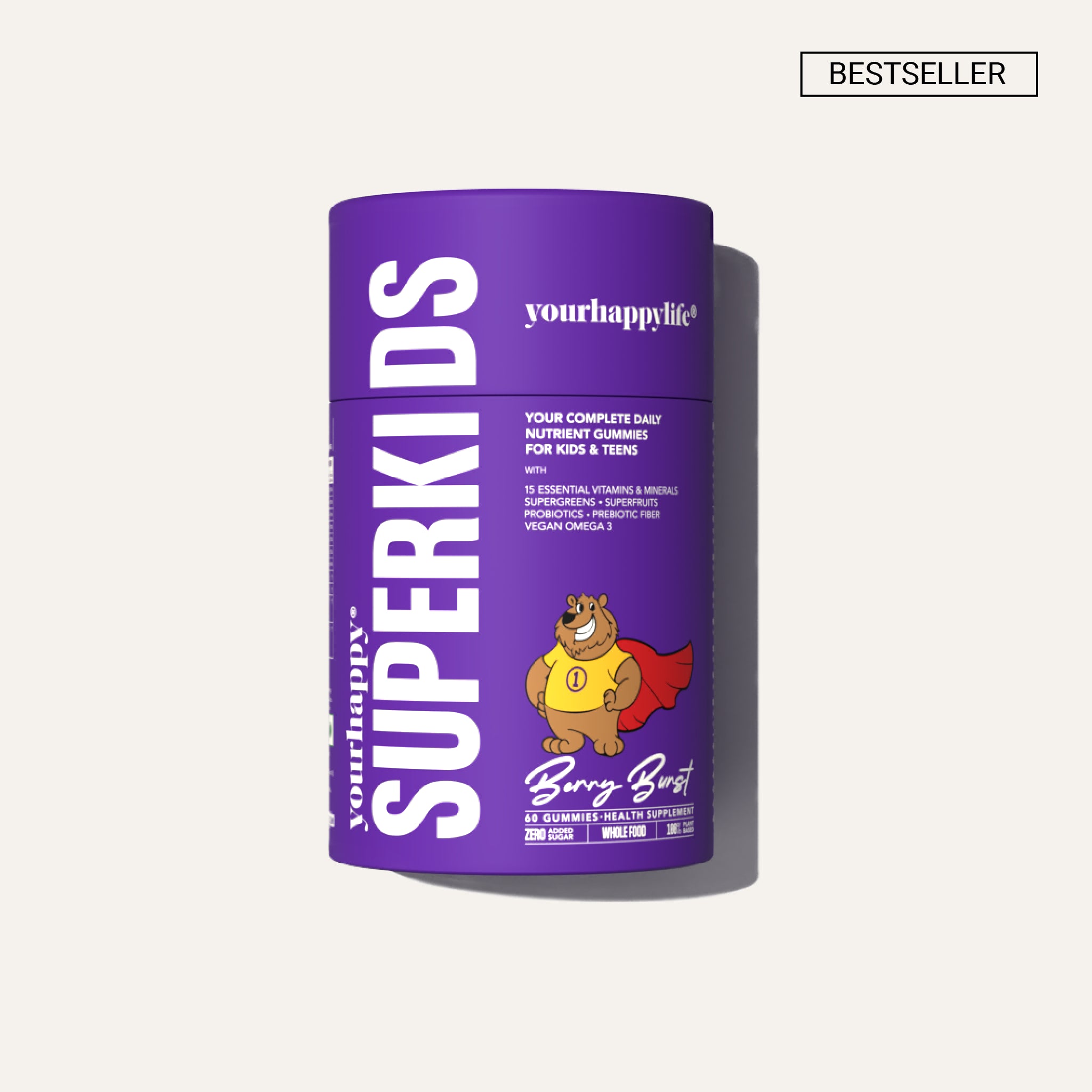 YourHappy SuperKids (Gummies)
Sale price

Rs. 799.00
Regular price

Rs. 1,099.00
Choose options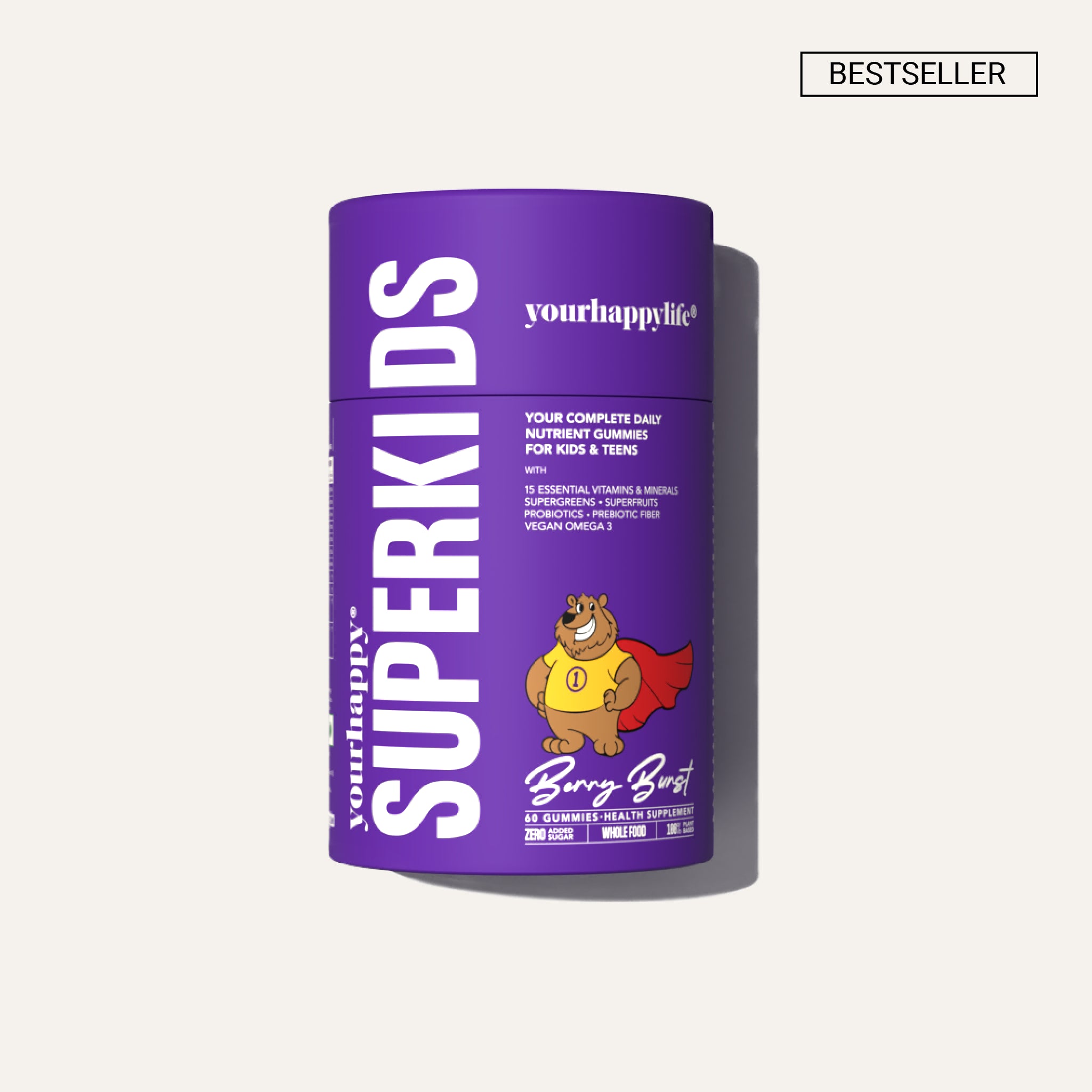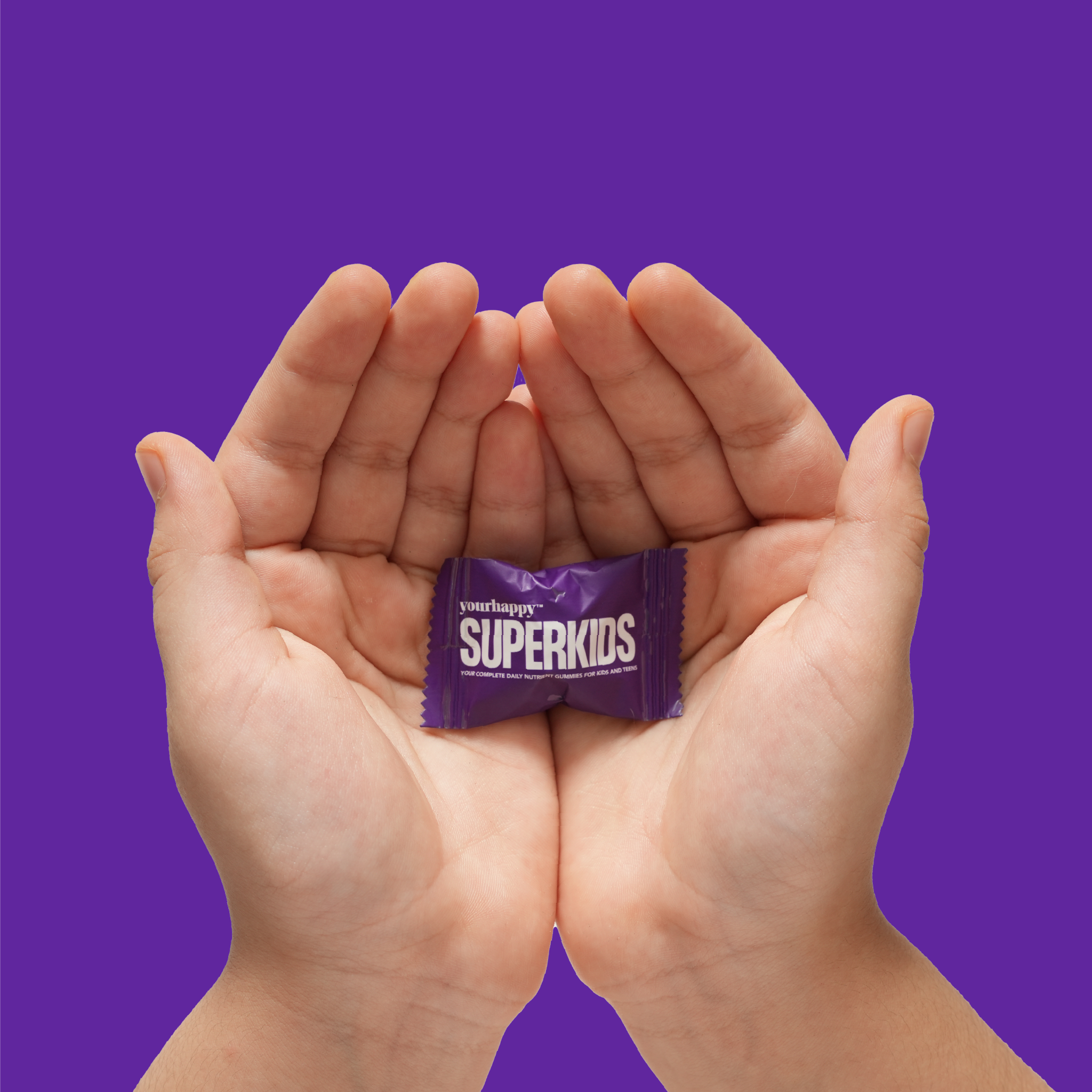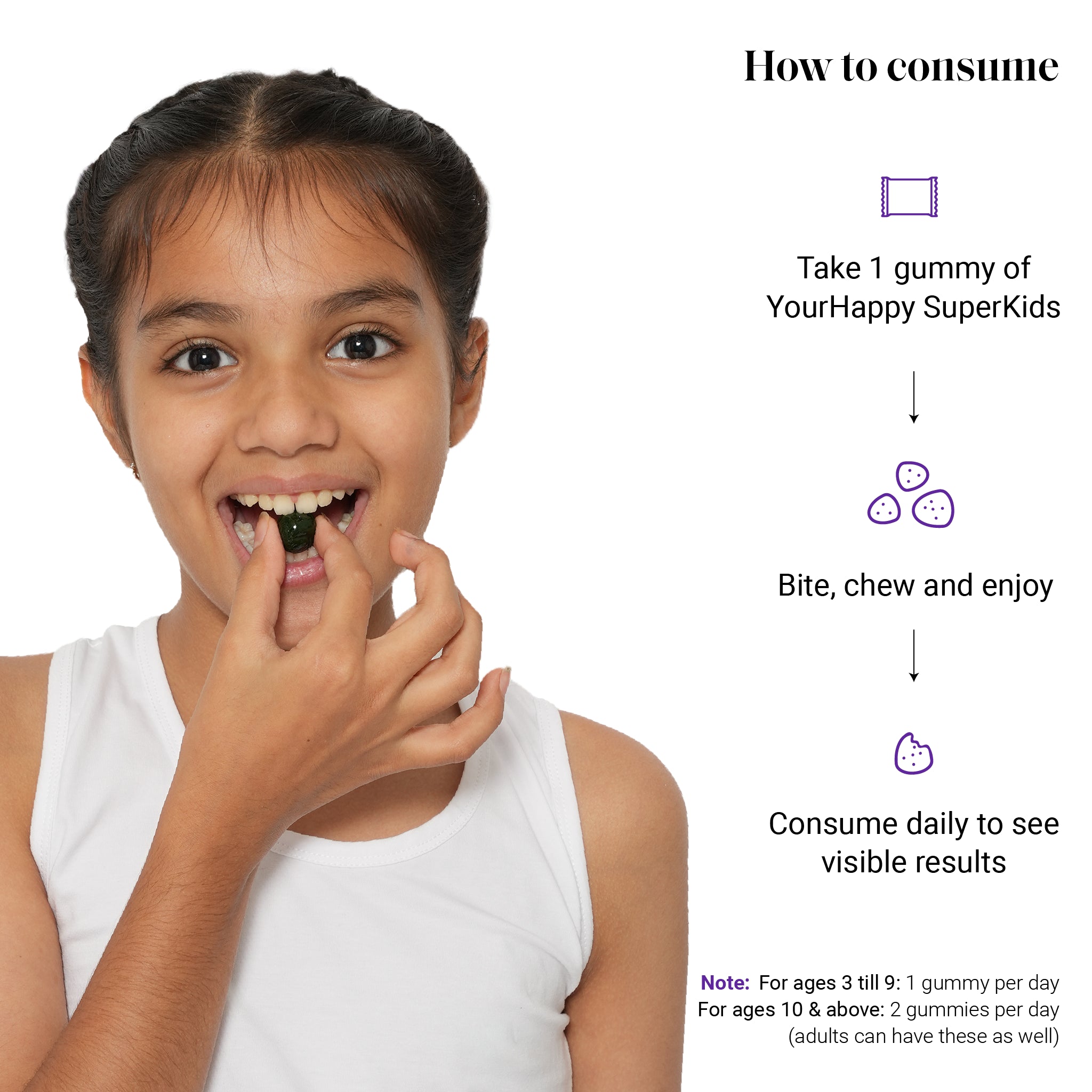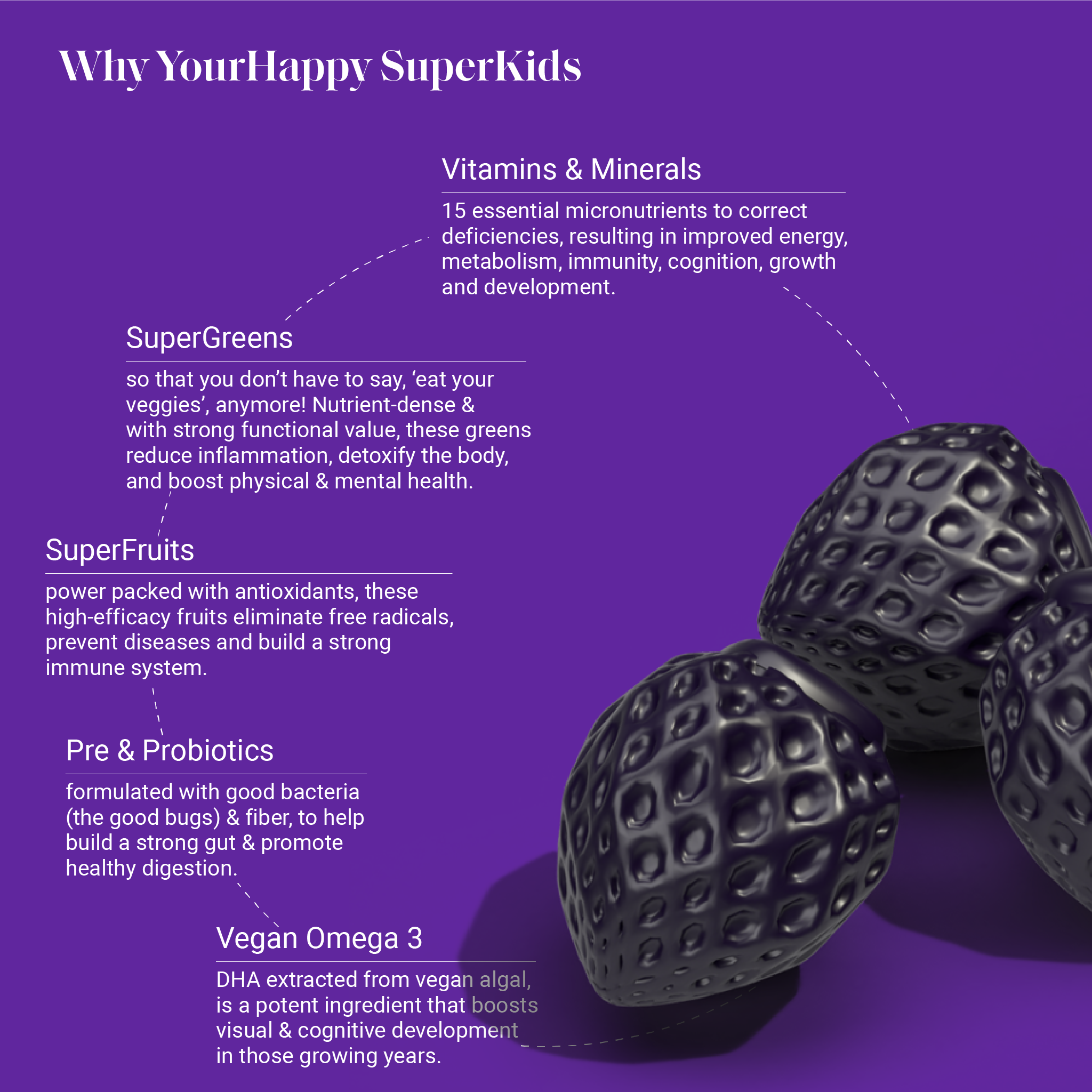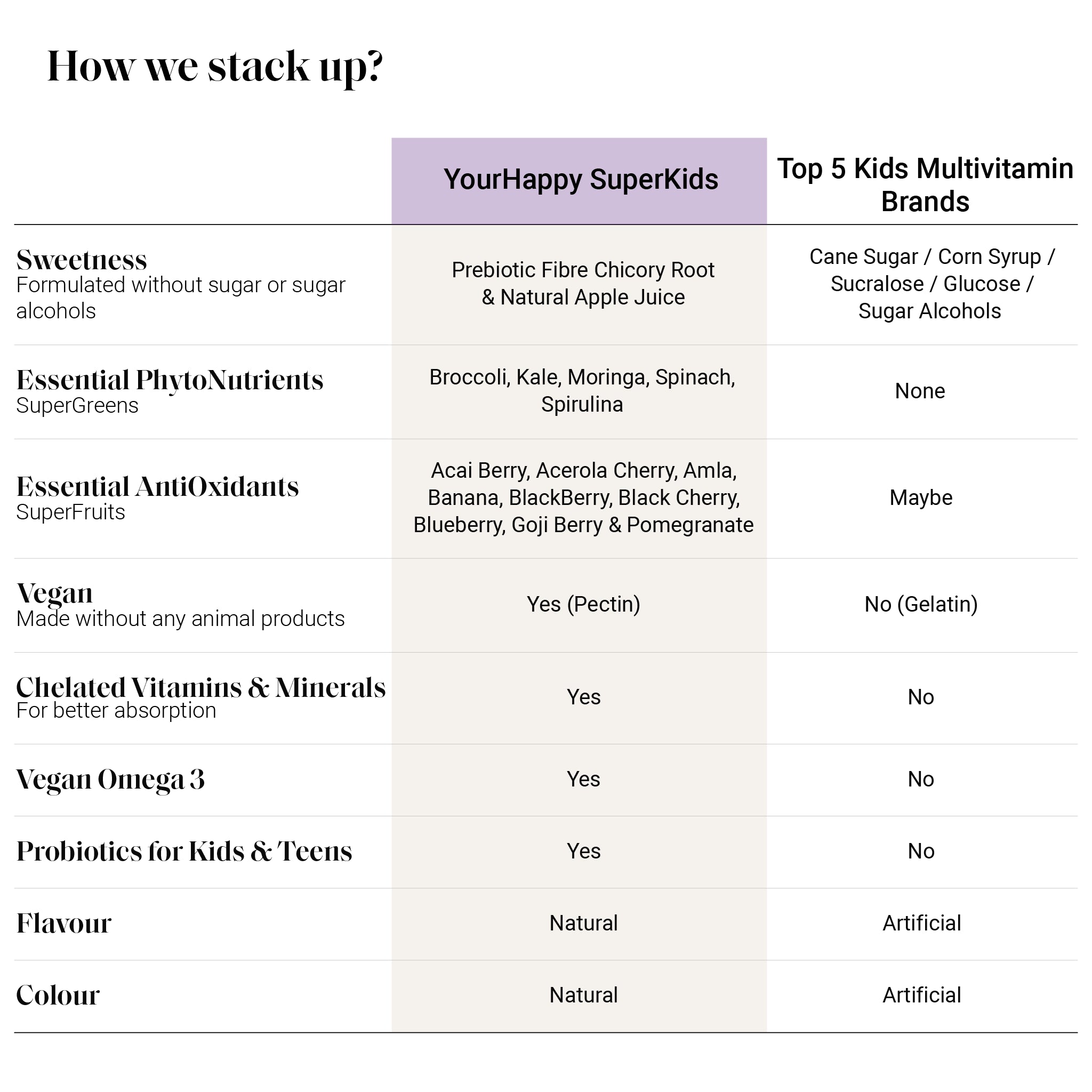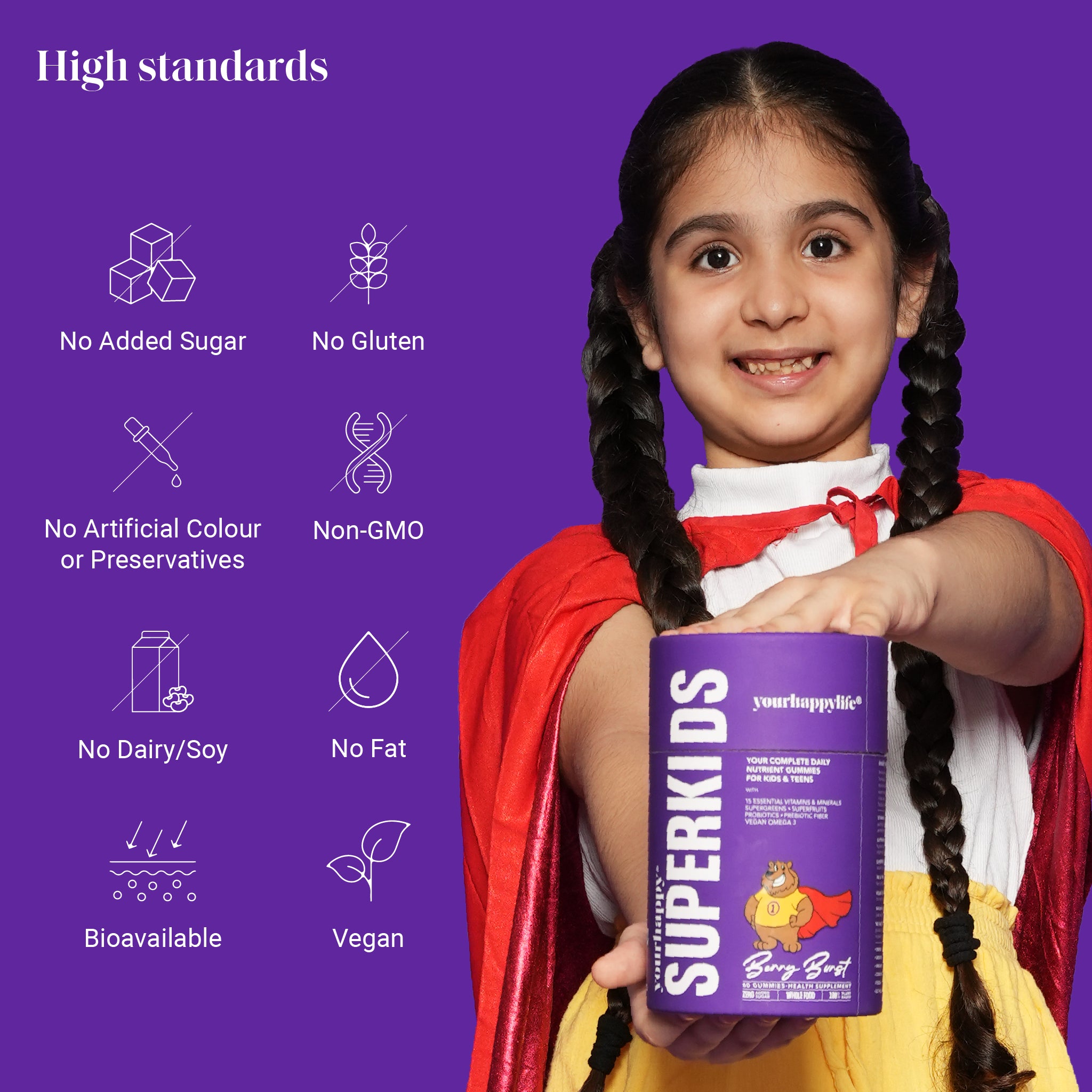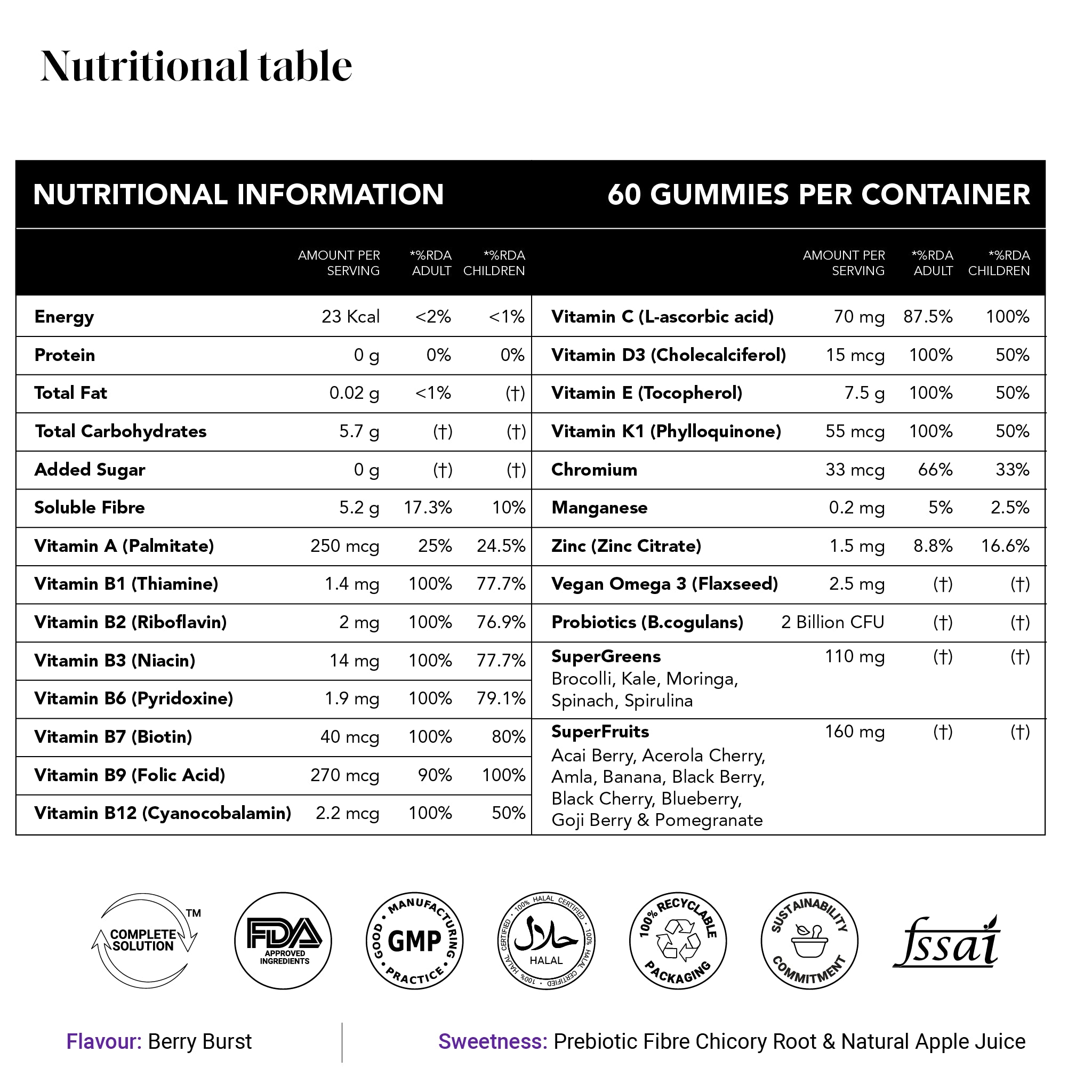 Sale price

Rs. 799.00
Regular price

Rs. 1,099.00
(/)
View details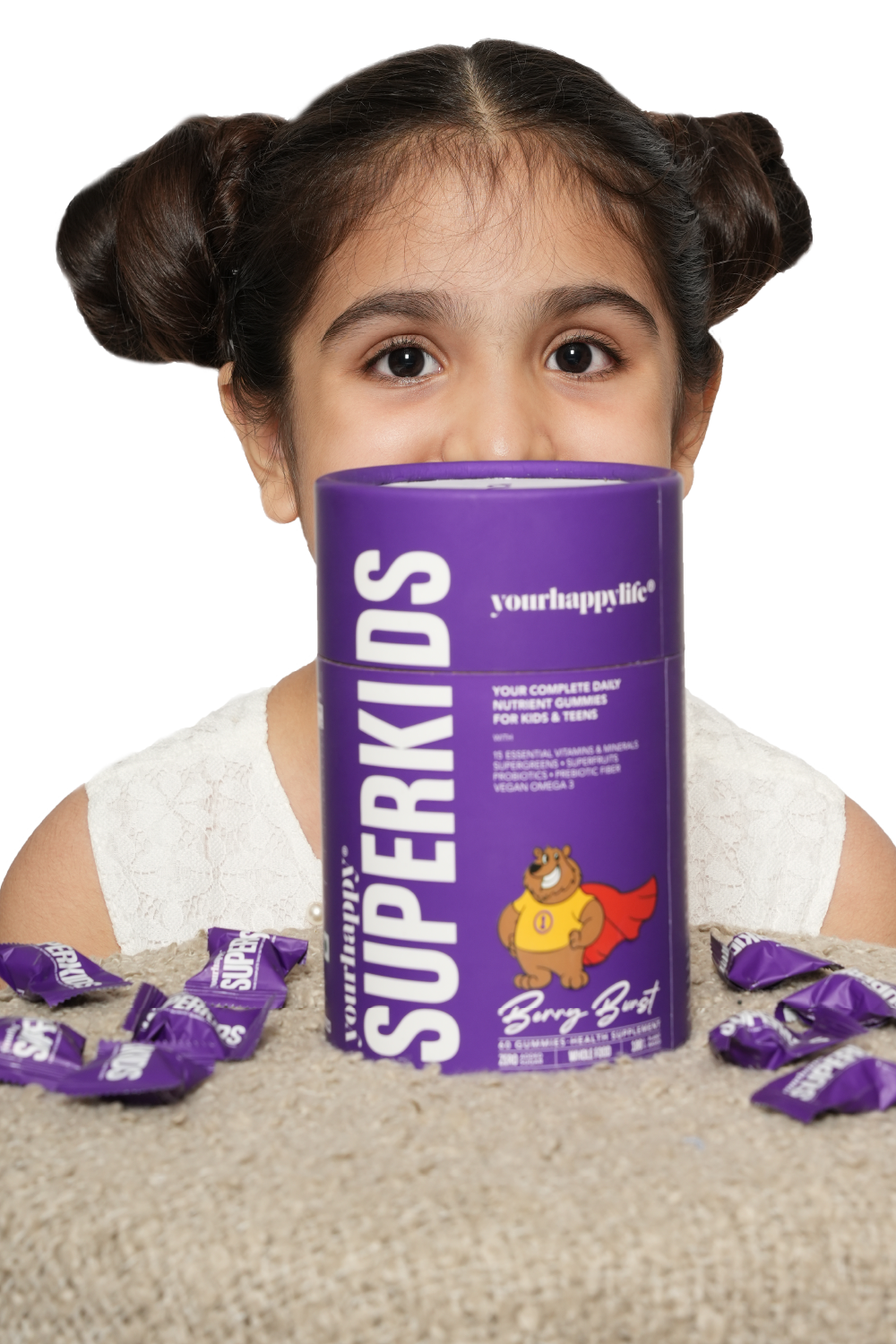 Why These Gummies?
Power packed with 15 essential Vitamins and Minerals for better absorption.
Daily powerful dose of Phytonutrients (SuperGreens), Antioxidants (SuperFruits) for growth and a strong immune system.
Formulated with Prebiotics and Probiotics to help build a strong gut.
100% plant-based and zero added sugar, the sweetness comes from Prebiotic Fiber Chicory Root and Natural Apple Juice.
A potent ingredient, DHA extracted with vegan algae boosts visual and cognitive development.
"Might taste like candy, but definitely not candy!"
Though the kids might think its candy!
Designed to Prevent
Frequent Illnesses (cough, cold & fever)
Slow growth and development
Lack of energy and constant fatigue
Risk of developing chronic diseases
Poor focus and memory
Results That Matter
*Internal study on 25 candidates for a period of 3 months.
"Packed with SuperFruits and SuperGreens, so that your little ones get all the antioxidants & leafy greens they need everyday."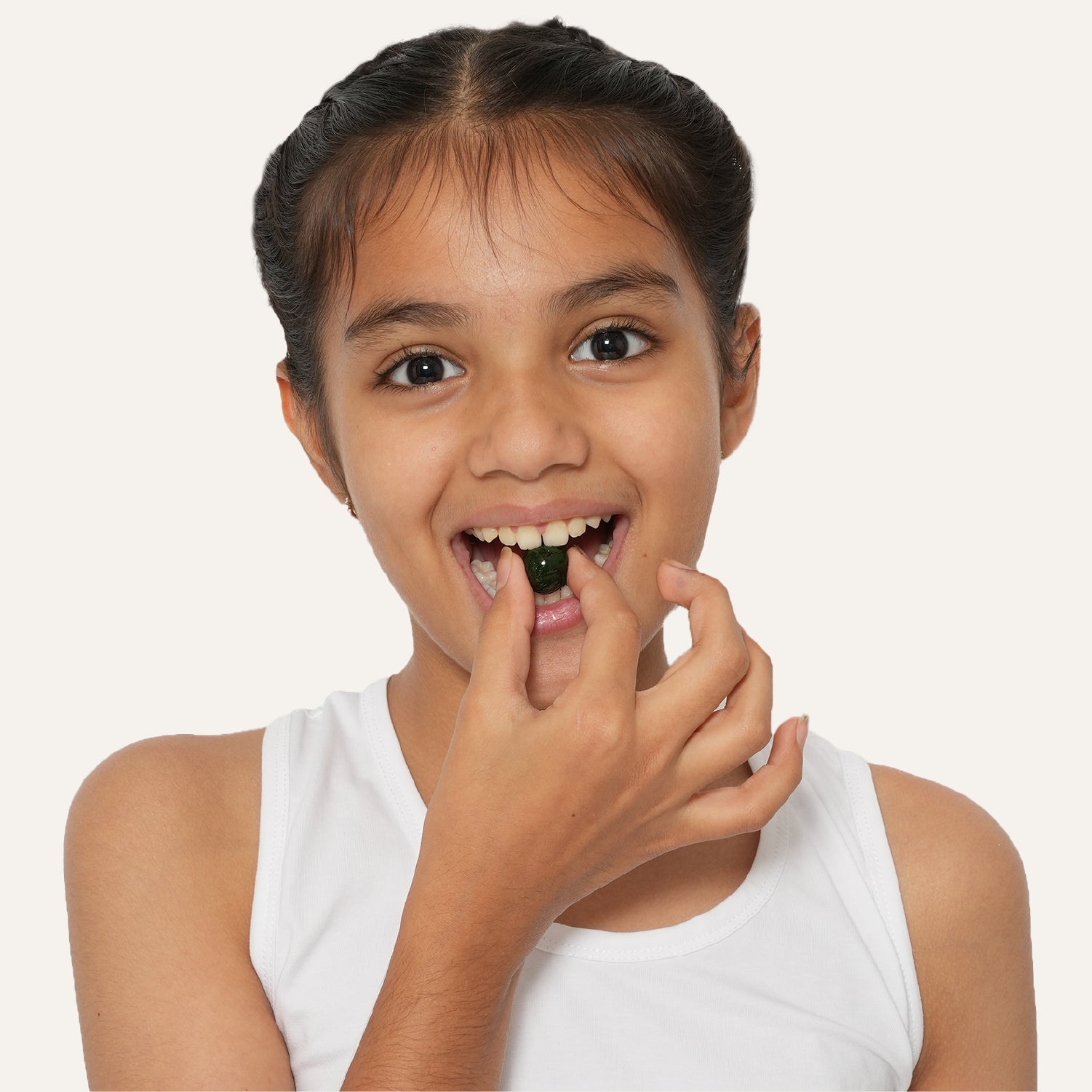 Bridging The Gap
1. A Comprehensive Full Spectrum Formulation
A 7-in-1 proprietary formulation combines daily essential Vitamins & Minerals with Phytonutrients (supergreens), Antioxidants (superfruits), Vegan Omega 3 DHA, Probiotics and Fibre.
2. Active Phytonutrients & Antioxidants Blend
Pushing your kids to eat their veggies, or getting that daily powerful dose of antioxidants, is a thing of the past. YourHappy SuperKids contain a full spectrum of greens & fruits, so that you have the peace of mind you deserve.
3. Vegan Omega 3 & Probiotics
Growing bodies have specific needs. These essentials support brain health & strong digestive systems in those early years.
4. Goodbye Sugar Rush
With Prebiotic Fiber Chicory Root & Natural Apple Juice as base, we removed the bad (read: sugar) from these gummies, without compromising on the taste.
Made With Clean Ingredients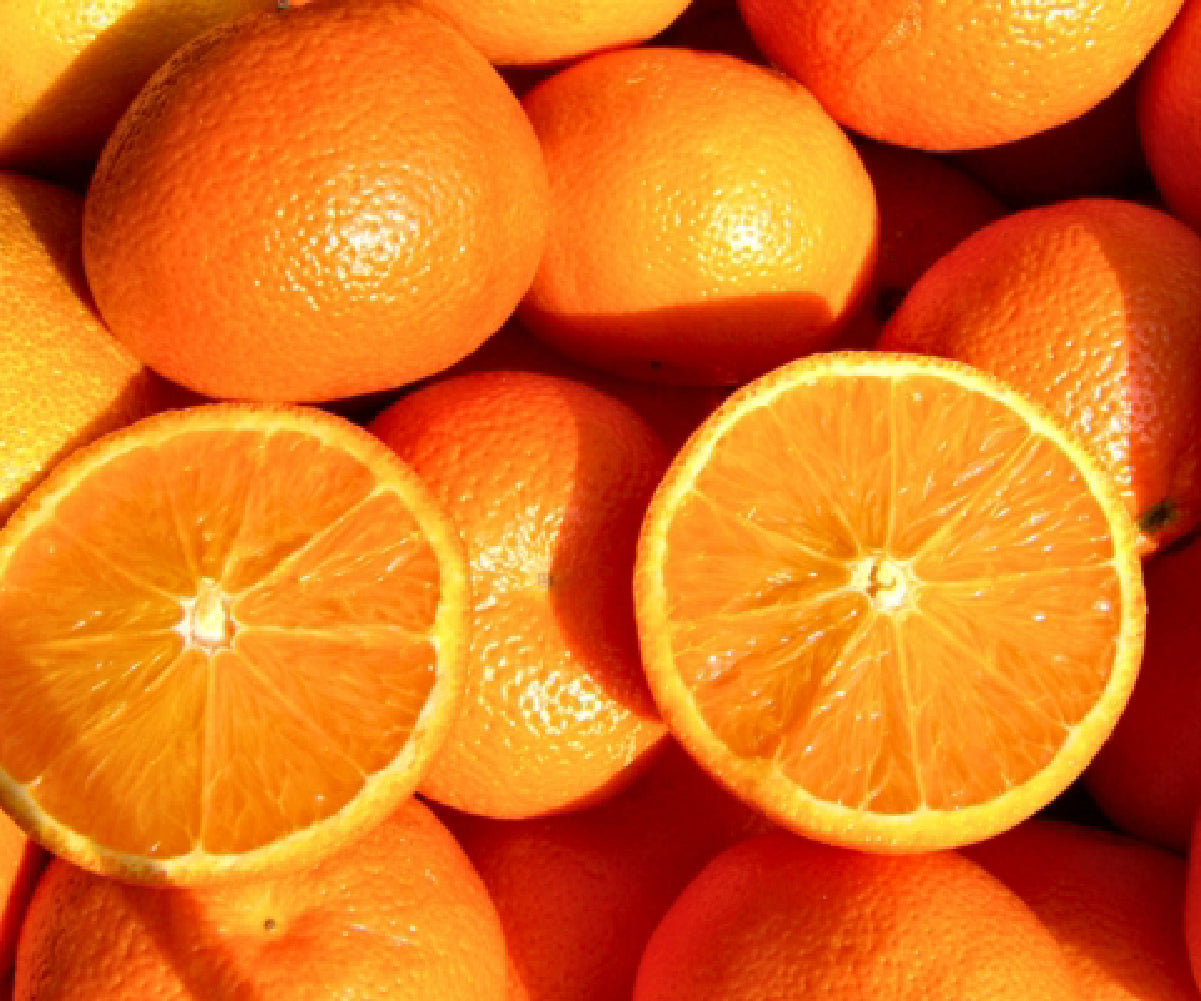 Vitamins and Minerals
Vitamin A, B1, B2, B3, B6, B7, B9, B12, C, D3, E, K1, Chromium, Manganese, Zinc (Zinc citrate)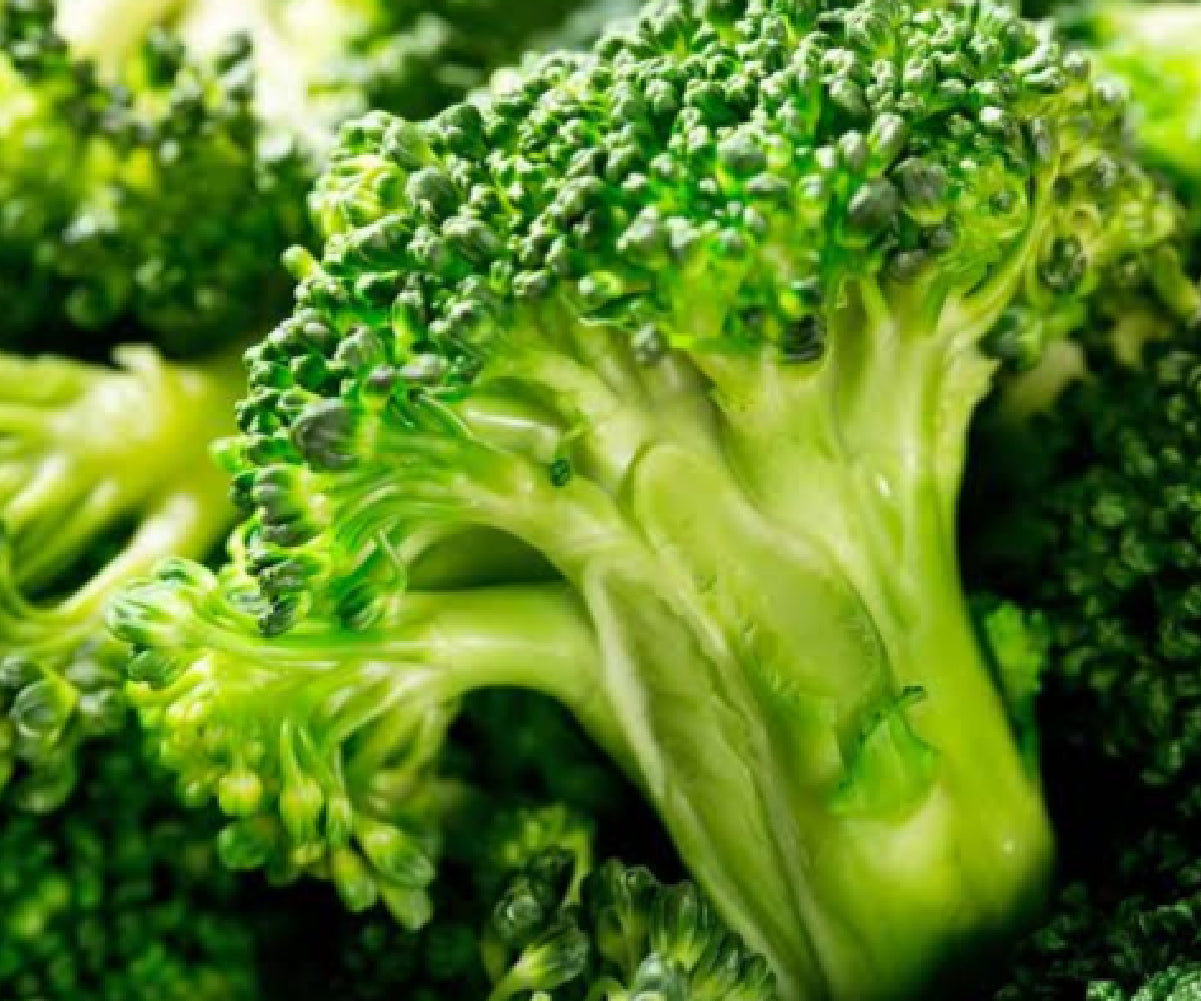 SuperGreens
Broccoli, Kale, Moringa, Spinach, Spirulina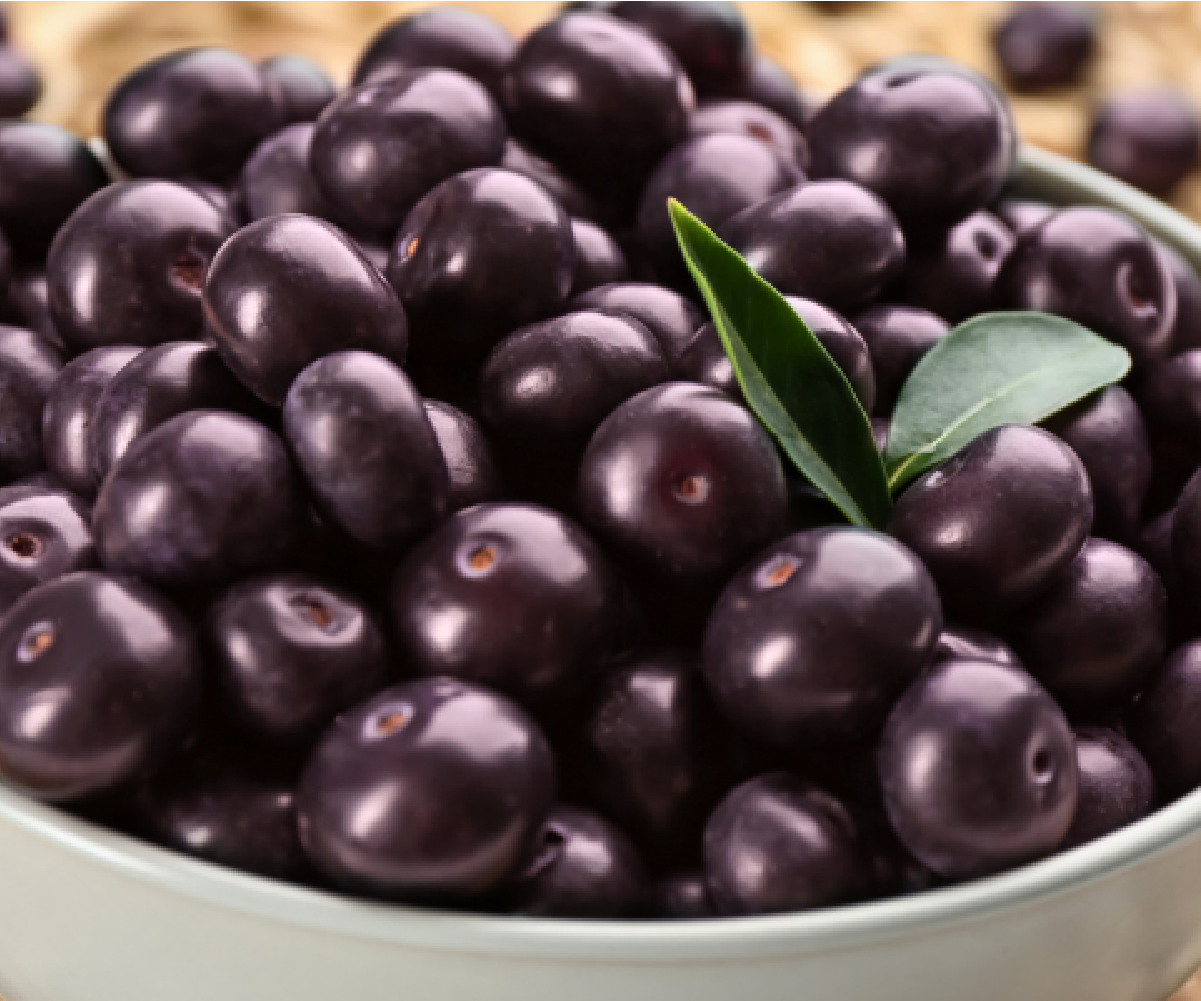 SuperFruits
Acai Berry, Acerola Cherry, Amla, Banana, Blackberry, Black Cherry,  Blueberry, Goji Berry, Pomegranate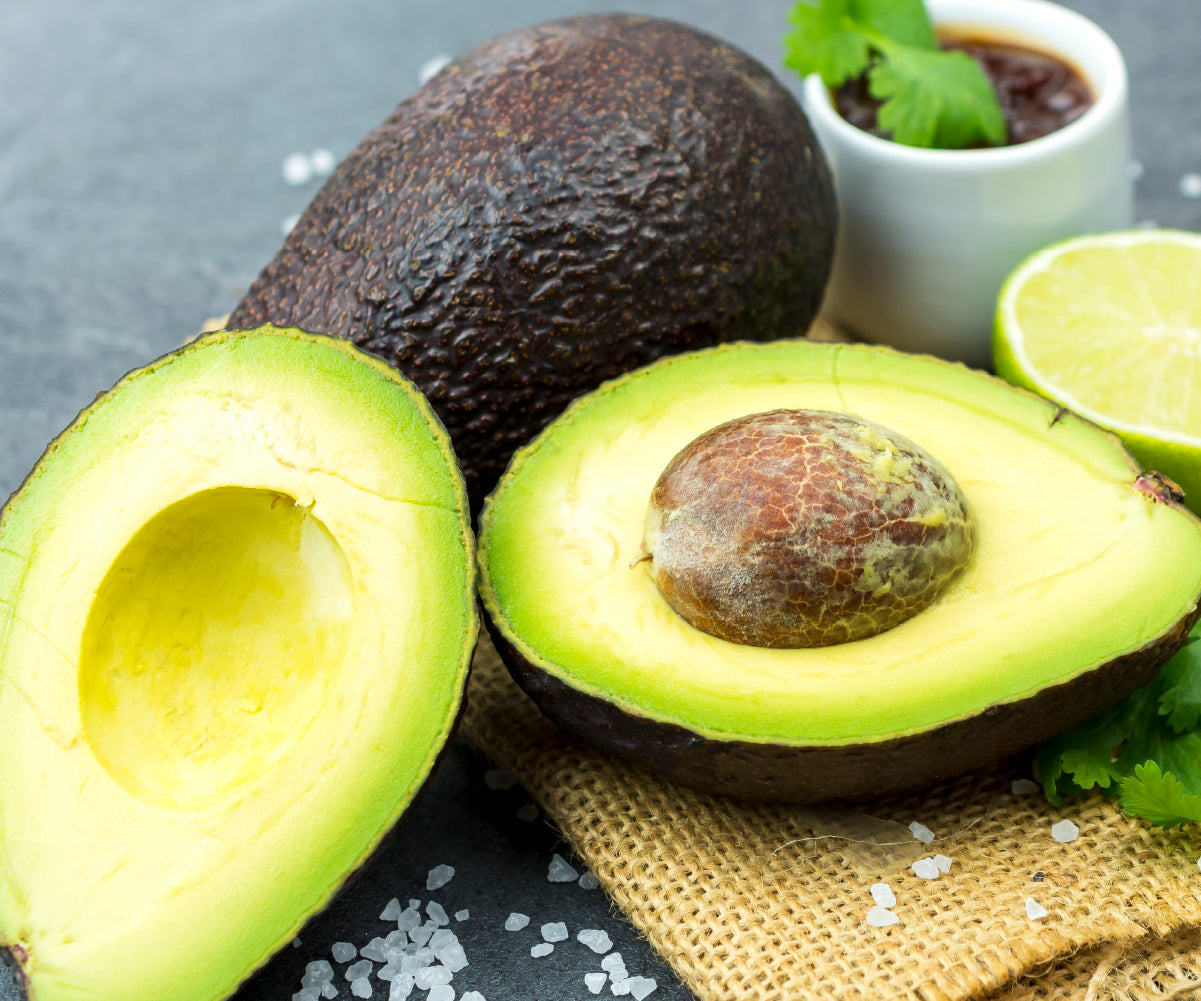 Vegan Omega-3
Derived from flaxseed, Omega 3 is an essential component that improves brain health, cognitive function, & vision during those growing years.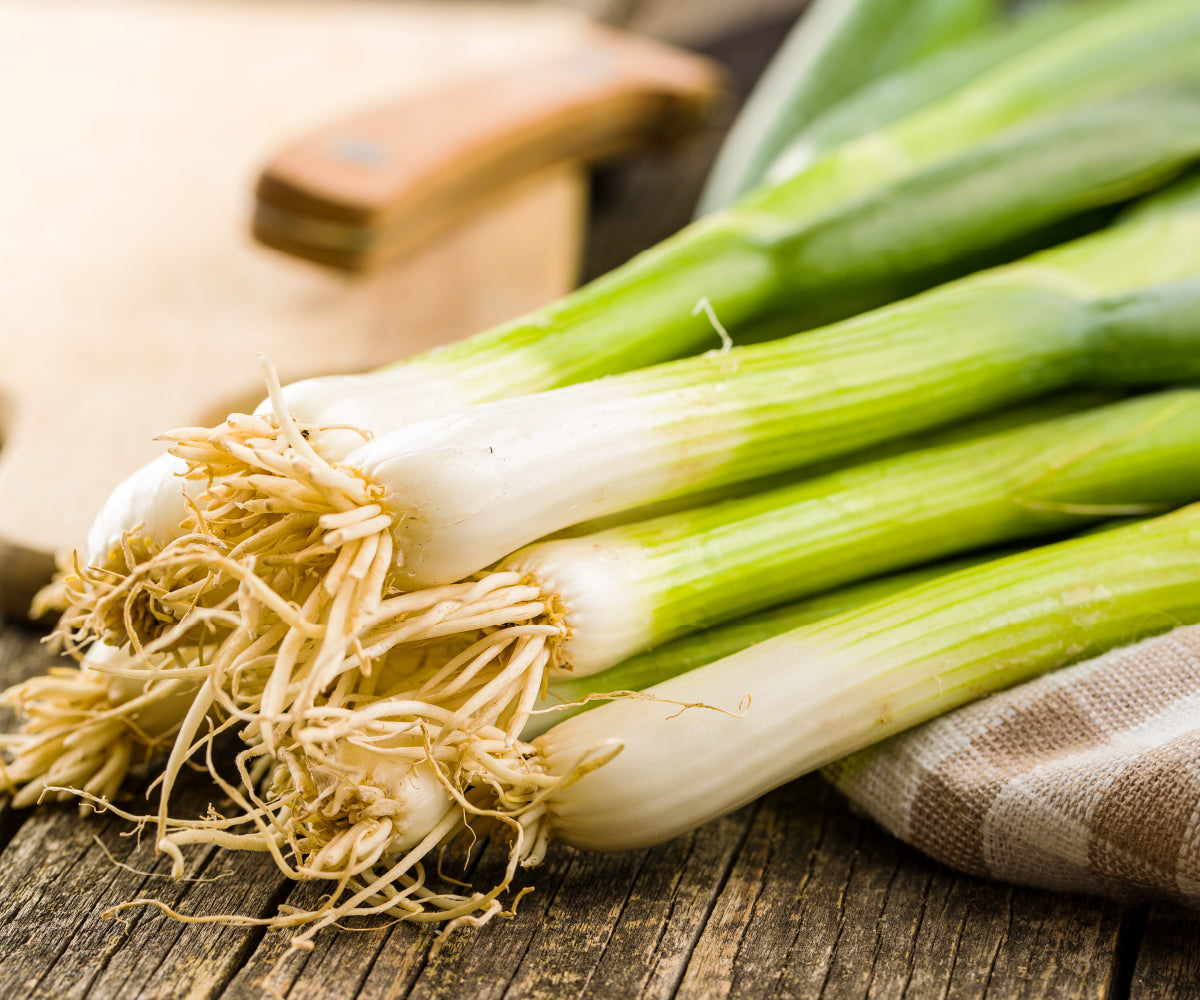 Probiotics/ Prebiotics fiber
Formulated with probiotics (the good bugs) and prebiotic fiber to help build a strong gut & promote healthy digestion.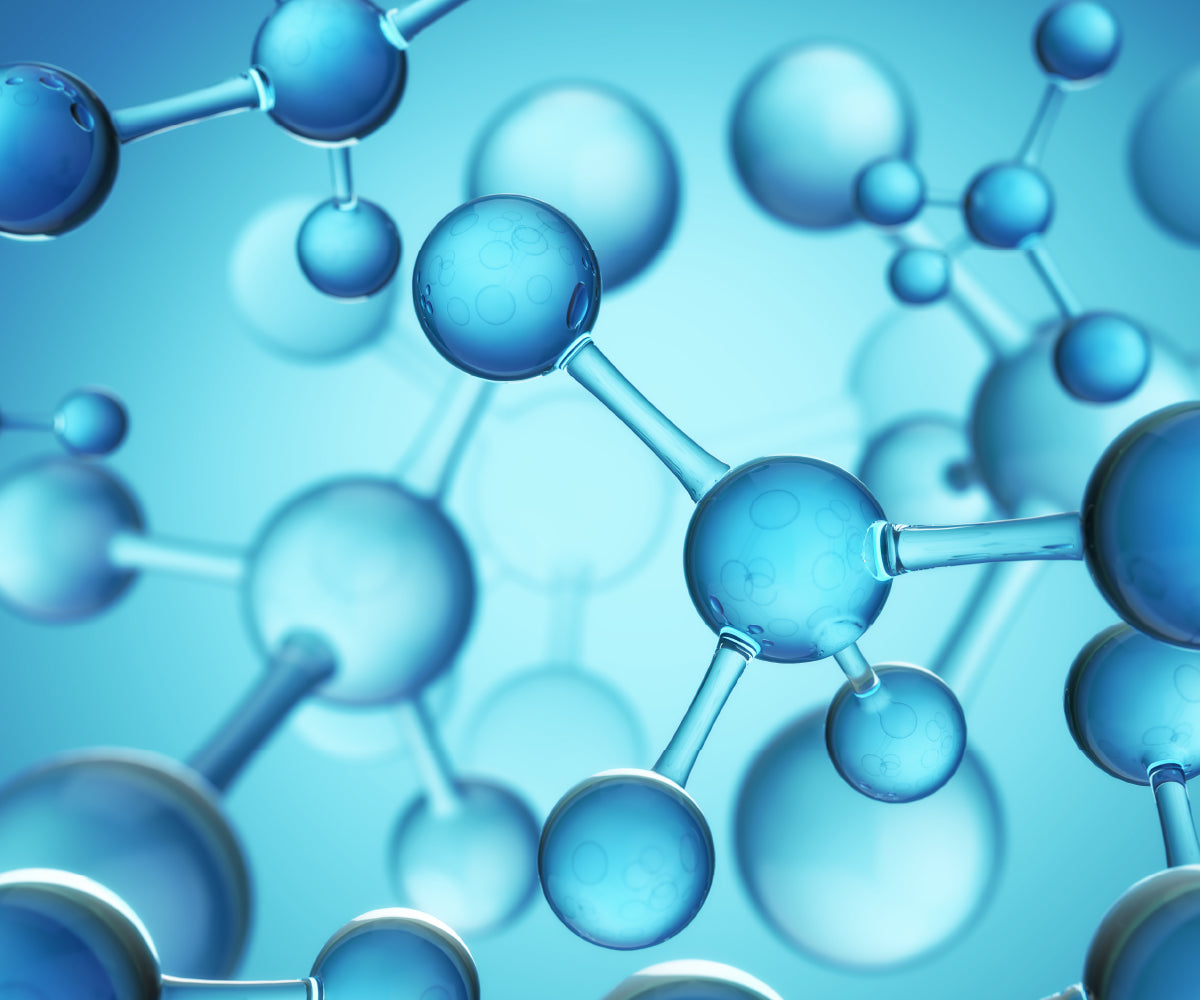 Biotin
Biotin stimulates keratin production and increases follicle growth for strong, radiant hair and nails.
"I'm glad my kids are enjoying something that's actually good forthem. These gummies make daily nutrition a delightful experienceand my kids love it!"
We got answers to your questions!
A single pack of YourHappy Superkids Multivitamin Gummies contains 60 gummies.
We recommend consuming these with your breakfast every morning.
YourHappy SuperKids is formulated for kids and teens (ages 3 & above)
There are no side effects of our multivitamins. Your child's safety is our top priority. Our gummies contain superior ingredients backed by clinical research, in a dosage that yo needs.
Most of us have trouble getting complete daily nutrition, including kids. That's why we formulated YourHappy SuperKids, with essential nutrients to help fill in the gaps in their diets.
Although these gummies are a great source of vitamins and minerals, a balanced diet should always be the first priority. These are designed to support a balanced diet and guarantee your child gets the nourishment they need.